5 Tips to Prepare Your Home for a Vacation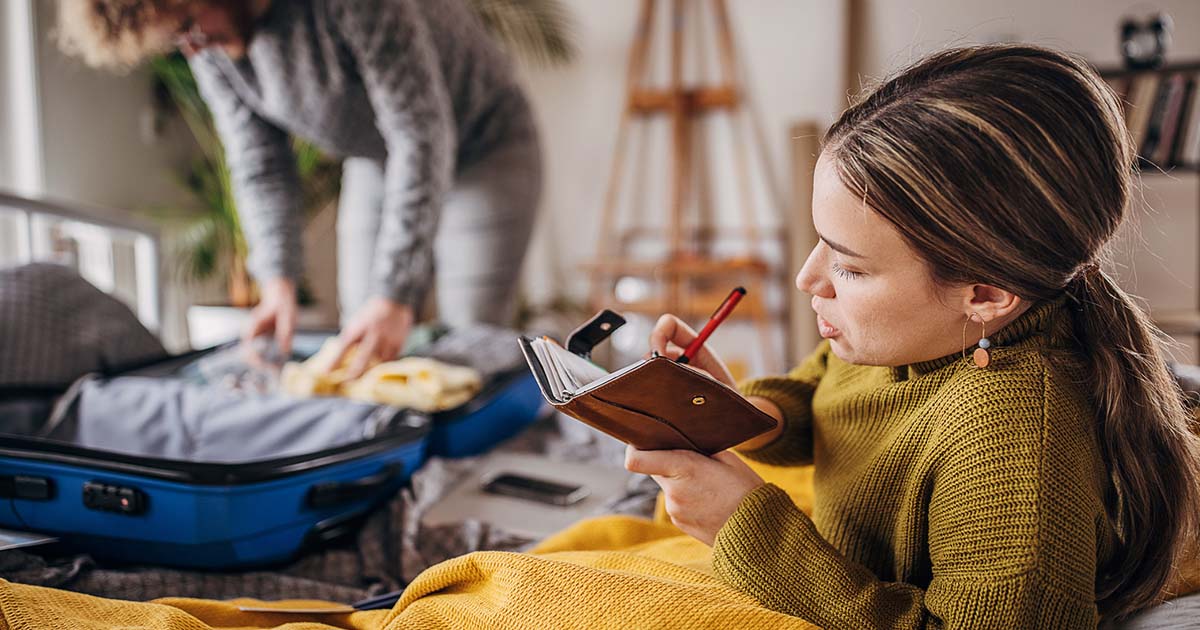 In the excitement of planning your trip, it's easy to forget to prepare your home for a vacation. Some basic safety precautions will help protect your home while you are away.
Here are 5 tips to prepare your home for a vacation
1. Make your home look lived in
A break-in is what most homeowners think of first when preparing their home for a vacation. According to Statista, "there were 137,516 burglaries5 Tips to Prepare Your Home for a Vacation in Canada in 2020. "However, this figure is a decrease from 293,357 burglaries in 2000.
Do not let potential burglars know you are away and make your house look as close to normal as you can.
Stop your mail and newspapers so they do not pile up or have a neighbor take them in every day.
Have your lawn mowed when you are on vacation.
Do not post vacation photos on social media until you are back.
Set timers on inside lights and install a motion sensor on outdoor lights.
Ask a neighbor to park in your driveway once in a while to make it look like you are home.
2. Secure your home
It's important to secure your home.
Break-and-enters, along with motor vehicle theft, are two of the most common police-reported offences in Canada, say the RCMP.
A home is broken into every 90 seconds in Canada and 80% of break-ins happen during daylight hours.
Most burglars enter through ground-floor or basement doors and windows. Most do not have sophisticated tools and rely on speed, force, and concealment. There are steps you can take to help prevent your home from becoming a target.
Have a neighbor check on your house often.
Do not leave a key in a hiding place outside.
Lock all windows and doors.
Use your security system.
Illuminate the exterior of your home.
Let your security company and credit card company know you will be on vacation.
Do not leave computers and other high-value items in places that are visible from outside.
3. Make electrical and plumbing preparations
Some of the most common insurance claims include dishwasher, washing machine, and bathroom leaks and electrical fires. Make sure to unplug appliances and turn water off when you are away.
Running appliances when you are on vacation is a waste of money and can lead to property damage.
Unplug small appliances and electronics
Turn off water to the dishwasher, sinks, and washing machine.
Put the water heater on vacation mode.
You may want to turn the water off in your house.
Set the thermostat to a temperature close to the outside temperature while still maintaining a comfortable temperature for pets and plants.
4. Take general precautions
When preparing your home for a vacation, do not forget these common-sense tips!
Make sure smoke and carbon monoxide detectors are working.
Throw out or give away food that will go bad before you return.
Leave emergency contact information with a neighbor.
Make sure you have adequate home insurance and find out how often someone needs to check on your house while you are gone.
Have a home inventory, including photos and videos, of your belongings.
Change your alarm code once in a while.
5. Make your absence easier for your pets
Plan for pet care well in advance and consider a pet sitter instead of a boarding facility to make your absence as stress-free as possible for your furry friends.
Leave detailed instructions.
Stock up on your pet's favorite food and treats.
If your pet needs medication, make sure there is enough.
Leave instructions for emergencies and contact information for an emergency vet clinic.
To make the transition easier, have your pet sitter stick to your pet's routine if possible.