5 Types of insurance a plumbing contractor should have in Ontario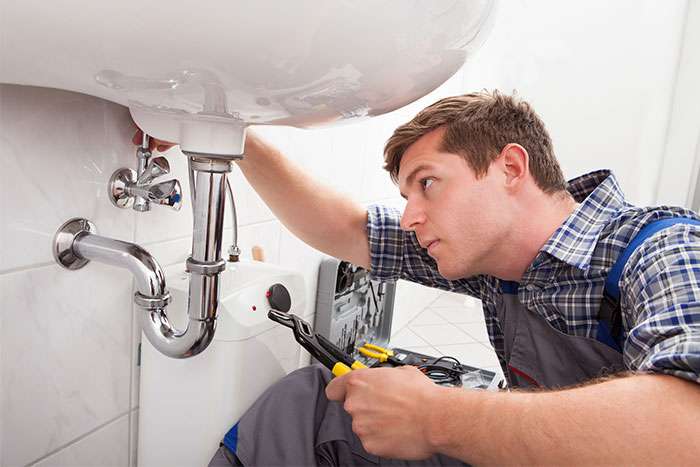 Any contractor who provides plumbing services in Ontario needs to have plumber's insurance to manage the risk of a potential lawsuit related to a problem arising from their work. Many things can go wrong with a plumbing job and could potentially lead to injury or an expensive damage claim. Being properly insured is important. Not only does insurance provide you with peace of mind, but liability coverage is legally required for plumbing contractors in Ontario.
What insurance does a plumbing contractor need in Ontario?
It is easy to obtain plumbers insurance from Western Financial Group in Ontario and your policy should include several types of insurance.
1. Commercial general liability
The most important kind of coverage to purchase is commercial general liability insurance, without which you are not allowed to operate a plumbing contracting business. This not only protects your customers but also your business. Commercial general liability (CGL) insurance protects you if something goes wrong and you find yourself facing a liability claim. If you or your employees cause injury or property damage, CGL insurance will cover legal costs and compensation for the damage or injury.
Your plumbers insurance policy will include general liability insurance which will be customized for the risks associated with your industry. It covers claims for:
Bodily injury
Property damage
Completed projects
Products
2. Commercial vehicle insurance
Commercial vehicle insurance is an important coverage for plumbing contractors. It covers the vehicles you or your employees use for work. Your need commercial vehicle insurance if:
You or your employees use your cars for work
Your business uses leased or rented vehicles
It is similar to a personal car insurance policy but is meant for businesses and protects you from liability if you are in an accident. Talk to your Western Financial Group broker for the optimal coverage limit.
3. Tools and equipment insurance
Though not required, tools and equipment insurance is important for plumbing contractors. Why? There is a high incidence of loss from theft of materials and tools at job sites. This applies to tools and equipment at job sites, at other work premises, in storage trailers, and in company vehicles. Installation clauses can be added to tools and equipment insurance policies. These clauses stipulate that inventory like piping that is stored at a job site will be covered until installation is complete.
4. Business interruption insurance
You may want to consider adding business interruption insurance to your plumbers insurance policy. If there is an insured loss at a job site or other work premises that is severe enough to stop your business operations, the expenses associated with getting your business running again will be covered. Business interruption insurance policies typically cover vandalism, fire, wind, flooding, and other risks (make sure to understand what your policy covers). Your policy will help compensate you for lost income and expenses that you will need to continue paying even while you are unable to work.
5. Errors and omissions insurance
Errors and omissions or E&O coverage protects contractors from claims of professional negligence. For example, if you give advice to a customer that results in a loss, your E&O insurance would cover legal expenses and compensation. This type of coverage is most common in industries that provide professional advice and services, such as law, financial services, medicine, and event planning. Mistakes can be made in any industry and the consequences of a professional negligence claim in construction can be costly.