8 Essential Road Safety Tips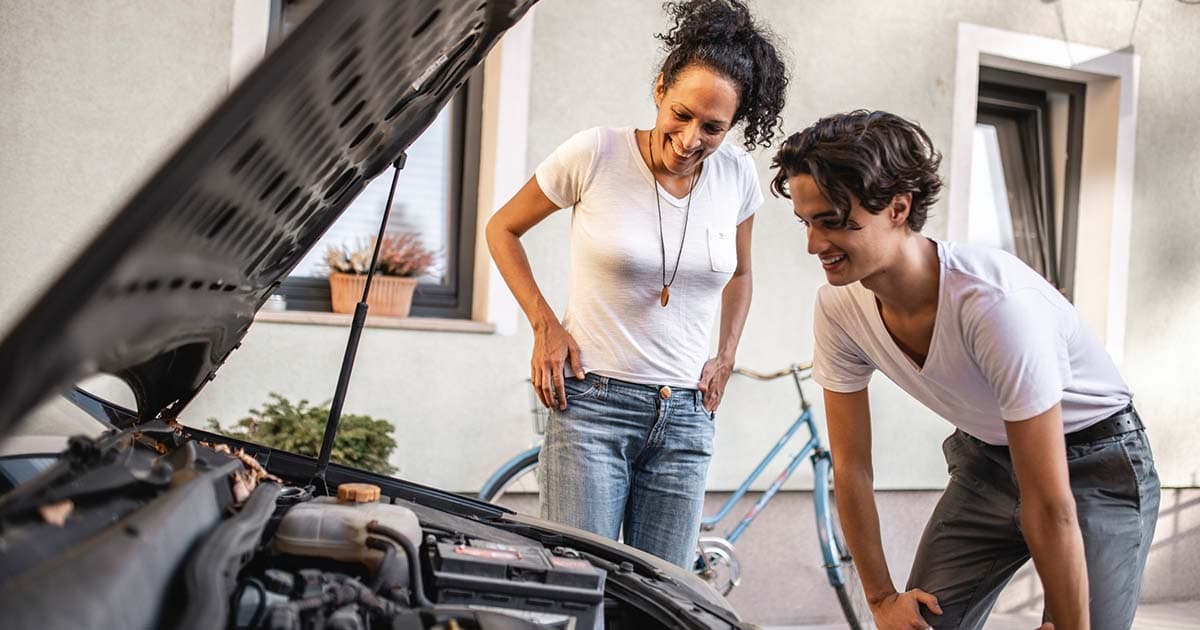 The weather's great and you've decided it's time for a road trip. Before you head out, follow these essential road safety tips.
1. Make sure your car is road ready:
Has your car had a recent tune up?
Have you changed your oil lately?
Is your battery reliable? Have you checked your tire pressure?
Have you checked to make sure your air conditioning is working?
If you're not comfortable with basic maintenance, scheduling a tune up before you leave helps make sure that you won't have any major issues on the road.
Giving your car a cleaning, especially inside, will help make you and any passengers more comfortable during your road trip.
2. Buckle up: It's the law.
Transport Canada says 2020 (its most recent statistics) saw a large increase in the percentage of occupants killed or seriously injured who were not wearing seatbelts. For example, 33.2% of driver fatalities were not wearing seatbelts, compared to 25.2% in 2019, which is a 32% increase.
3. Don't get distracted: Distracted driving happens when your attention is focused on something else, such as texting, talking on the phone, eating, checking social media, or using the car's entertainment or navigation system.
Don't let it affect your road trip. Distracted driving fatalities have surpassed those caused by impaired driving in some parts of Canada. – Traffic Injury Research Foundation, 2019.
Nearly 8 in 10 (79%) drivers admit to doing something distracting while they are driving. Among the most dangerous distractions are a driver's phone, a car's console, or voice-activated features. – The Canadian Automobile Association, 2021.
If you're caught on your phone while driving in B.C., you'll pay a $368 fine and get four penalty points.
4. Keep an emergency kit in your car: An emergency kit could save your life on a road trip. Check your kit before you leave.
It's recommended to have the following items:
First aid kit
Water/protein bars/granola bars
Jumper cables
Flares
Blanket
Candles/matches
Flashlight
5. Insurance for your travel trailer: Remember when you take the travel trailer out to add ICBC Roadside Plus and increase your liability to protect you and your family to ensure your road trip can continue if an accident happens.
Did you know that if you pull a trailer, you may need trailer endorsements on any class 4 or 5 driver's license if it weighs more than 4,600 kg, fully loaded? Talk to your insurance expert before you head out on the road.
6. Childproof your car: Don't forget about the safety of any young passengers on your trip.
If you are stopping for a quick break, do not leave children alone in your car.
Make sure that the car seat or booster seat is the right size for your child's weight and age. Car seats can be installed using two different methods: The vehicle seat belt or Lower Anchors and Tethers for Children (LATCH).
Use rear door child locks. Buckle and lock seatbelts that aren't in use.
If your children become unruly, it's a good idea to pull over, if you can, until they calm down.
7. Defensive driving: It can help save lives. Stay aware of what's happening around you to help anticipate what other drivers might do.
Don't follow too closely and always signal your intentions. Regularly check your mirrors.
Do not speed.
8. Do you know where you are going? Program your GPS for your road trip's destination, but it's also a good idea to have a map in your car in case your GPS doesn't give you the correct or complete information.