A Successful Flower Fundraiser for Western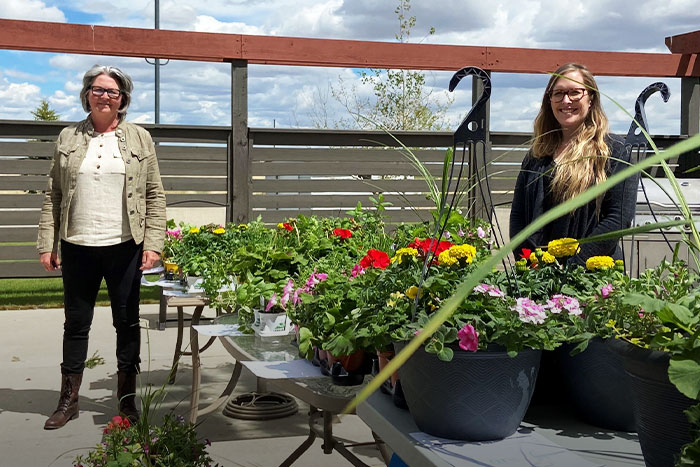 Last week, the Western Financial Group Communities Foundation wrapped up the Growing Smiles Flower Fundraiser and saw great success.
This was the Foundation's first annual flower and plant sale, which was held at the Western Financial Group head office in High River, Alberta. This fundraiser brought a splash of floral, succulents, and even vegetables, available to the local community to brighten up their gardens.
The fundraiser raised over $300 towards the Foundation's 2021 goal of $16K. Laurette LaPlante, Managing Director of the Western Financial Group Communities Foundation said:" This is the first year we have done a plant sale and we were very pleased with the results. It is satisfying to know we are bringing colour into our communities."
Laurette expressed that this past year has taught the Foundation that they are truly stronger together and they look forward to more fundraising efforts throughout the remainder of the year.