A sense of belonging - Our expert Avelia Stewart on diversity and inclusion in Western's workplace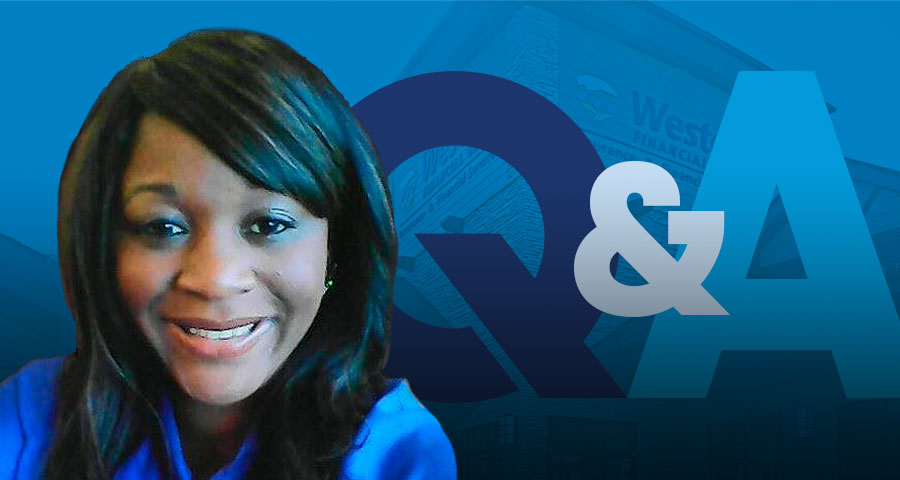 We're excited to introduce Avelia Stewart, Diversity and Inclusion (D&I) Business Partner at Western Financial Group. Avelia is an experienced human resources (HR) professional who is responsible for guiding and scaling our diversity strategy and initiatives. She recently walked us through her journey having helped shaped the culture of other organizations across North America and provided excellent insight into D&I at Western and overall.

Could you describe your journey prior to becoming a champion of D&I?
I started my professional journey as a Communications Specialist at General Electric and segued into Human Resources (HR) at Google in 2007. At Google, I got the opportunity to work on some really impactful initiatives, including co-creating the still existing Building Opportunities for Leadership and Development (BOLD) program; this is a pipeline program for early career professionals.
Apart from Google, I've held HR positions at other organizations, including Barclays Capital, J Walter Thompson, Experian Marketing Services and CUNA Mutual Group. Most recently I was a Senior HR Business Partner at Wawanesa.
I am originally from Trinidad and Tobago and earned my undergraduate and graduate degrees at Howard University in Washington, DC. I also pursued graduate courses at Owen Graduate School of Management at Vanderbilt University.
When I immigrated to the United States, I was still a very young girl from "the islands" who moved to a new country on a partial scholarship, $500, and no immediate family support. I believe that experience and many others along my journey pushed me to be resourceful and resilient.
In light of my personal experiences coupled with the desire to ensure that employees have a voice, are supported, are involved and feel like they belong, I've been very intentional about creating a space for diverse representation and inclusion.
What is the difference between D&I and how do they work together?
Diversity includes the range of differences among employees, including but not limited to race, ethnicity, gender, gender identity, sexual orientation, age, social class and physical ability or attributes.
Inclusion is about embracing and valuing the differences of employees - leading to more involvement, better decision making, engagement and loyalty. Inclusion is also a choice that employers must make to ensure that they are creating a space for everyone to succeed. D&I enables employees to bring their authentic selves to work. This helps build a sense of belonging and a feeling of safety.
It was Verna Myers who said that diversity is being invited to the party; inclusion is being asked to dance, and belonging is dancing like you've never danced before.
How has the need for D&I in the workplace evolved?
D&I has evolved from the US Civil Rights movement of the 1960s. I believe the modern version of this is the Black Lives Matter (BLM) movement. BLM led many protests in summer 2020, following the murder of George Floyd. As a result of this tragic event, demands were made for more diversity, equity and inclusion globally. In the months that followed, we saw many organizations starting to prioritize D&I.
Western Financial Group is genuinely interested in accessing talent across all intersections of diversity. This builds strength in an organization. We know we serve many different customers, and our workforce will be stronger if we represent both the customers and communities we serve.
What has Western Financial Group chosen to do?
Western has chosen to build in this space. Much like our insurance experts who help our clients, the company decided to find an expert to support our continued journey of diversity and inclusion. When an organization invests in a role, such as mine, they signify that it's important to be intentional in an approach to D&I. Western will be looking to build a multi-year D&I strategy that supports our organizational goals.
D&I will play a key role in everything we do, including hiring, talent management and the full employee lifecycle. D&I is not separate from the business at Western or the culture; it is a part of it. We are working to give our employees opportunities to provide their experiences, as well as offer moments for others to become more mindful about diversity and inclusion. This makes us all stronger for each other, our customers and our communities.
What will it mean for Western to have D&I aligned with strategic goals?
One of the benefits of having a diverse and inclusive workplace at Western is our people's talent and that of potential new employees we want to attract. Diversity among teams fosters innovation, drives creativity, supports growth and connects us with different perspectives. So, it makes sense from a business perspective.
Employees who feel that sense of belonging experience a greater sense of purpose in the workplace and, in many cases, want to produce their best work. When new team members join Western, they want to feel supported by their leaders and know they are connected to the company's goals. This creates an overall better employee experience.
How might our customers view us as a diverse organization?
Customers always like to see diverse representation. This includes working with diverse suppliers, that our talent reflects our communities and that we give back to the places we serve.
Secondly, they really like to see that we walk the talk. Whatever we say, relative to diversity and inclusion, we do it. Customers like to know that we go beyond the rhetoric and that diversity and inclusion really are exemplified in our talent pool and how we operate.
How is it that diversity creates innovation?
It helps improve the quality of decision-making. A team comprised of people from diverse backgrounds, perspectives and experiences leads to new ways of thinking, as well as different approaches to taking on projects and processes. That in and of itself lends itself to innovation. Second, it helps us further align with what it is our customers want from us. With diverse representation and all these intersectionalities working together, we have a different perspective that helps serve our customers best.
Diversity reduces group think and fosters problem-solving. This allows us to be better able to create innovative solutions that better meet our customers' needs.