Advanced Driver Assistance Systems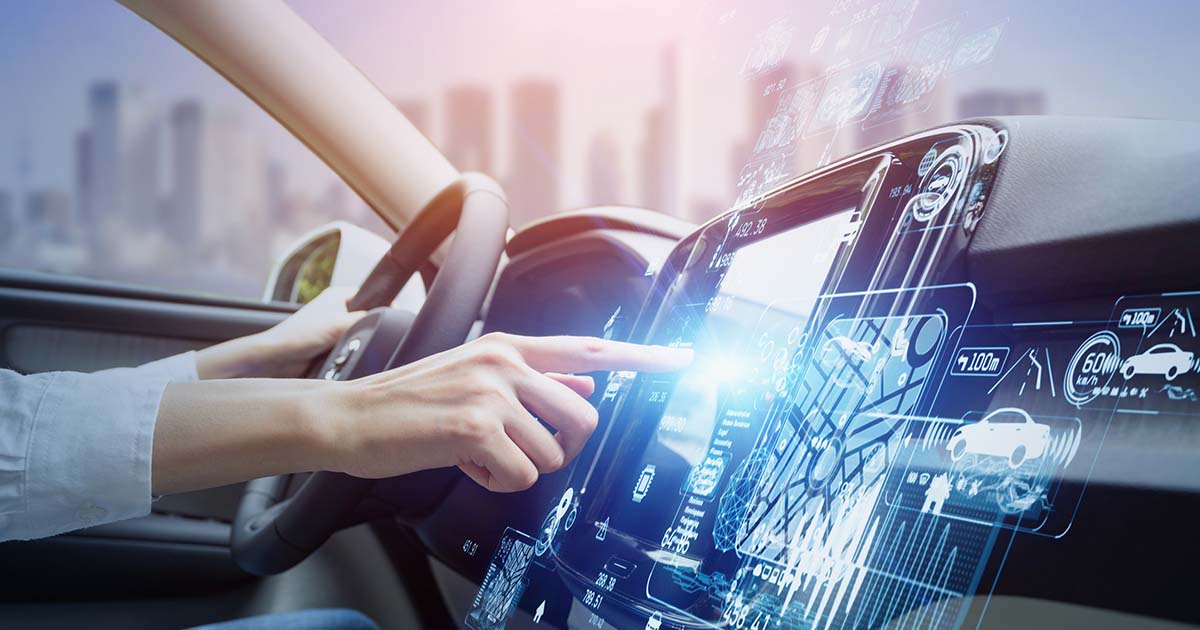 Advanced driver-assistance systems, or ADAS, help improve the safety of cars with different levels of automation and include features such as anti-lock brakes and lane departure warnings.
The websites O3Car.com and Driver.ca explain that these increase safety and reaction times to potential (hazards) through early warning and automated systems. Some of these systems are built standard to in certain vehicles and features and even entire systems can be added later to personalize the vehicle.
ADAS technologies can significantly reduce claims rates and can give you a discount on your car insurance. Ask your insurance expert if such a discount could apply to you.
ADAS features
ADAS features are increasing their popularity. These safety systems include:
Anti-lock brakes
Adaptive cruise control
Forward collision warning
Lane departure warning
High beam safety system
Traction control
Traffic signals recognition
ADAS systems are becoming risk mitigation and avoidance systems, and drivers of vehicles with ADAS will experience fewer and less severe accidents.
The significance of LiDAR
LiDAR is a milestone in self-driving car technology. Driving.ca explains that "LiDAR stands for 'Light Detection and Ranging' and describes a sensor technology that can create a map of the environment around it... The maps created by these devices are critical for self-driving features."
LiDAR is also used for augmented reality, blurring backgrounds in photos, and measuring distances. There are two types of LiDAR – Time of Flight (ToF) and frequency-modulated continuous-wave (FMCW).
ADAS technology is enabling Level 3 automation in vehicles and LiDAR is one reason for this. Synopsys.co says that "Level 3 vehicles have 'environmental detection' capabilities and can make informed decisions for themselves, such as accelerating past a slow-moving vehicle. But―they still require human override. The driver must remain alert and ready to take control if the system is unable to execute the task."
LiDAR has been cost-prohibitive so far but "LiDAR suppliers like Argo AI partner with automakers like Ford and Volkswagen to develop some commercial-grade self-driving vehicles that utilize onboard LiDAR," says Driving.ca.
Mercedes-Benz and Volvo Cars are both working to include LiDAR as a standard feature. Level 3 automation is currently available in some vehicles and will eventually reach a broader market.
What does ADAS mean for drivers?
According to the World Health Organization (WHO), "road traffic injuries are the leading cause of death for children and young adults aged 5-29 years" and "approximately 1.3 million people die each year as a result of road traffic crashes."
Additionally, 93% of road fatalities happen in low- and middle-income countries, says the World Health Organization. "Even within high-income countries, people from lower socioeconomic backgrounds are more likely to be involved in road traffic crashes," adds WHO.
Most accidents are caused by human error and as higher levels of automation in vehicles become more common and more affordable, the roads will become safer.
Automated driver assistance systems could also mean more accurate insurance rates. ADAS could provide insight into risky driver behaviour and vehicles could be rated based on their systems and how often they are used.
This could make it easier to determine the appropriate rate for each driver/vehicle. ADAS systems mean safer cars, fewer accidents, and fewer insurance claims but vehicles with ADAS could be more expensive to repair in the short term so that could offset lower rates due to safety to some extent.