Axion golf tournament champions empowering youth with disabilities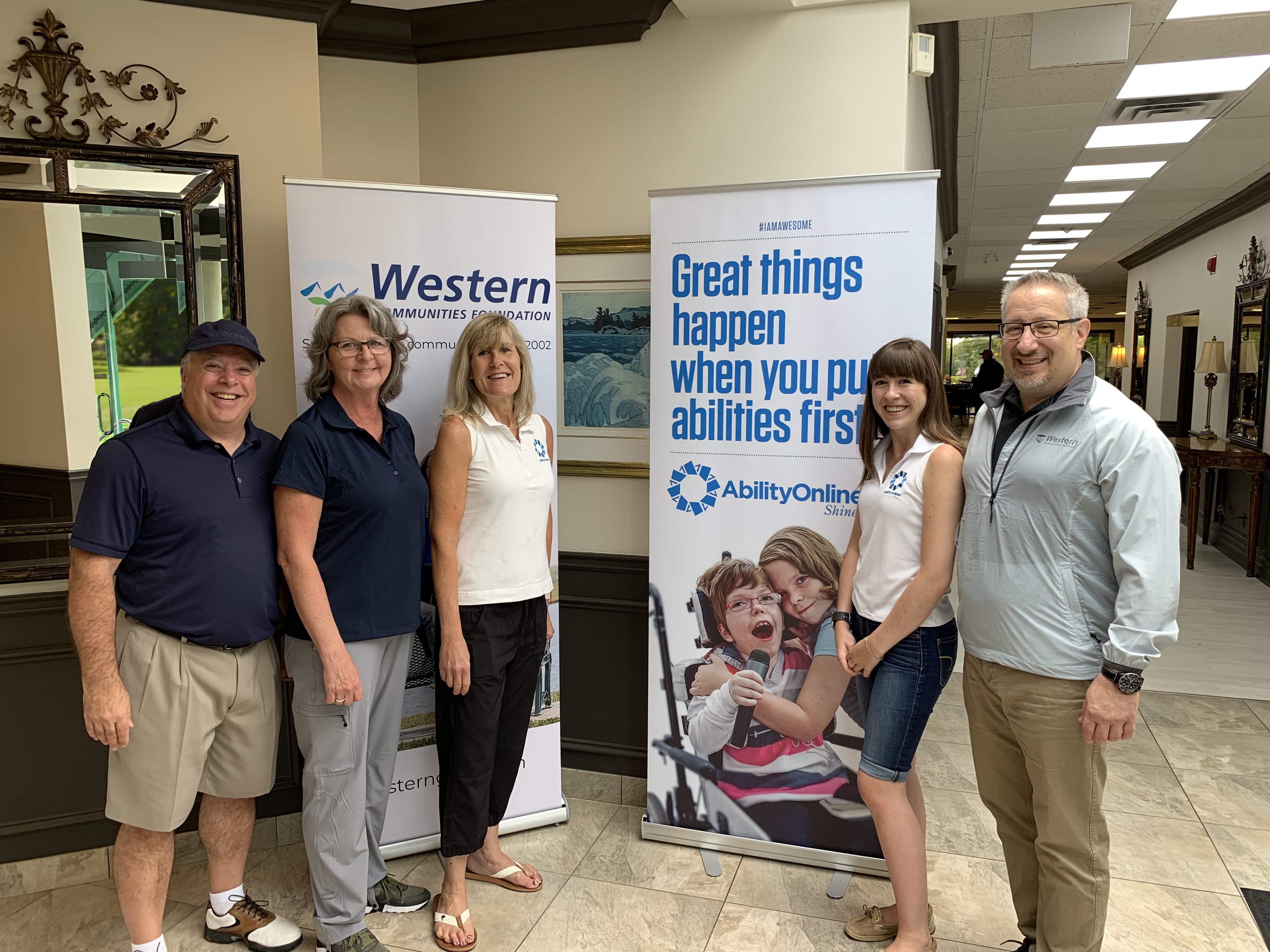 As pictured from left to right are Kenny Nicholls, president and CEO of Western Financial Group, Laurette LaPlante, director of the Western Communities Foundation, Michelle McClure, executive director of Ability Online, Jane McClure and Joe Sirianni, chief operating officer of Western
Respect, acceptance and inclusion — our people at Axion Insurance Services live by these words.
We're supported Ability Online for nearly 30 years — it's the first social media technology platform for young people with disabilities to connect with each other and the world around them.
This partnership began in 1991 when Dr. Arlette Lefebvre, a child psychiatrist at Toronto's Hospital for Sick Children, formed this network. The more we learned, we knew we had to give back.
Our Axion Charity Challenge golf tournament recently raised $35,000 in its 22nd year.
Thank you to our community supporters, insurance partners — including Western and Wawanesa Mutual Insurance Company — and volunteers whose efforts powered a successful event.
Donna Grabowski, an executive with Axion, said the initial concept behind the platform was to reduce the isolation Lefebvre's patients felt in hospital — at that time, something new was on the horizon.
The Internet leveled the playing field. Everyone had — and still has — the chance to communicate. Pushing past the limitations of early tech, the platform has grown into today's significant network.
"It allows the kids in the hospital a chance to connect with their families," she said. "It's a mentoring program for kids who have disabilities; they might not know anyone else who is similar to them."
Through Ability Online, these kids and youth find compatriots — better yet, friends. Hospitals across Canada now have computers centres set up with access to the platform.
Discussion often focuses on community support, instead of medical symptoms. The system is rigidly monitored with mentors — teachers and other professionals — requiring police checks.
Over the years, many platform users have attended the golf tournament dinner and, in some cases, played with supporters. Axion staff hold meeting these young people close to their hearts.
"All of our people have been so impressed," she said.
One young woman who uses a wheel chair and has speech challenges joined the platform nearly two decades ago — since then, she's pursued her university degree and obtained her Master's.
"A lot of this was community support through Ability Online," Grabowski said.
The Axion team is proud to support the platform as it grows to support young adults with concussions, through the Holland Bloorview Concusion Centre.
Everyone's help enables us to remain steadfast in our commitment to Ability Online.
"From the bottom of our hearts, we thank every single person," Grabowski said.