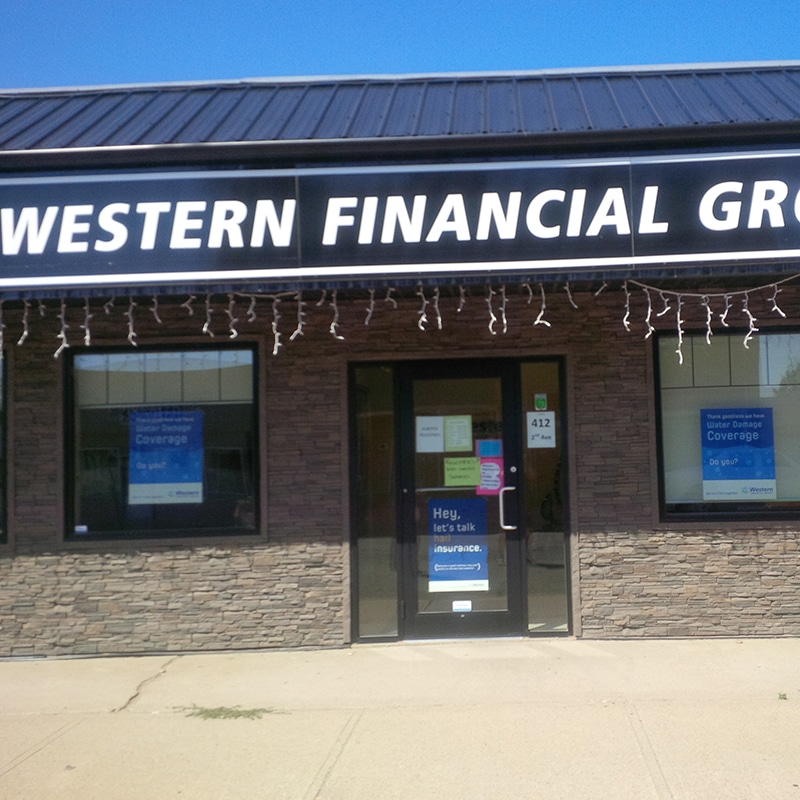 About Bassano Branch
Bassano, an Alberta town with approximately 1,206 residents, is 140 kilometres east of Calgary. The town was built on a strong agricultural foundation, which continues to this day. A centre for events and community spirit, Bassano offers residents attractions including the Bassano Dam and First Nations heritage in the Majorville Cairn and Medicine Wheel.

The history of Western's Bassano branch began in 1979 when Bill Chivers and Brian Maguire started Newell Agencies in Bassano and Brooks, AB. Western acquired Newell Agencies in 1998 with the name changing to Western Financial Group in summer 2009. Both locations are among our company's first branches.

The Bassano team takes great pride in volunteering, sponsoring and supporting events and groups, such as the Bassano Rodeo, the Battle of the Balls tournament and Vision Committee. As well, staff members continue to champion the Western Communities Foundation (WCF) by raising financial contributions and awareness through numerous Support the Cause events.

Your Bassano brokerage team can offer you policies for car and truck insurance, home insurance, business insurance, farm insurance and life insurance. We have access to many other superior products and are dedicated to helping you find the best insurance in Bassano, Alberta.

Look no further if you're needing car and truck insurance today. When it comes to home insurance and business insurance, we offer the right protection. Our experts are also your trusted source for farm insurance and life insurance.

At Western's Bassano brokerage, we have competitive rates and outstanding customer service. We'll listen to your concerns and help you customize a policy that fits your needs today and as they change.