Benefits of bundling your home and car insurance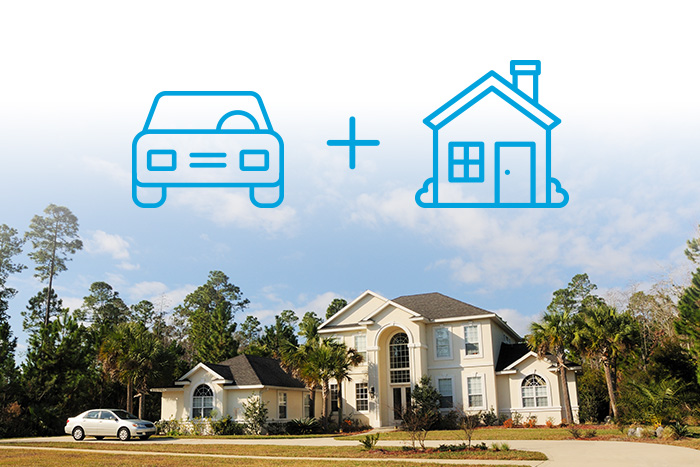 Bundling your insurance policies means purchasing more than one type of insurance from the same company. For example, you can buy your home and car insurance from the same insurance provider and get benefits that you would not have had otherwise. Western Financial Group brokers can help you learn more.
Bundling your home and car insurance can save you money
Insurance companies may reward customers who have more than one type of policy with them by giving customers lower rates. There are different options available and you can bundle most types of insurance. Larger insurance policies, like home insurance, usually get bigger discounts, which means that bundling your home and car insurance makes sense. If your home insurance is significantly more expensive than your car insurance your premium should be lower when you bundle them.
Renewing your insurance is simple when you bundle your policies
If you bundle your insurance, it can probably be renewed at the same time and with the same company, which is a lot easier to deal with every year. Your policies may also be combined into one payment instead of two, making paying your bill more efficient.
Better coverage
When you bundle your home and car insurance you will likely minimize gaps in coverage and some insurers offer extra coverage free of charge.
Western Financial Group is here to help
Your insurance broker can help you compare policies from different companies and help you choose the best insurance provider for bundling your home and car insurance. It is easier for your broker to understand your needs and recommend the best coverage when they help you with more than one insurance policy. If your premium increases or the coverage you need is no longer available, your broker can help you choose a new insurance provider.