Business Interruption Insurance Basics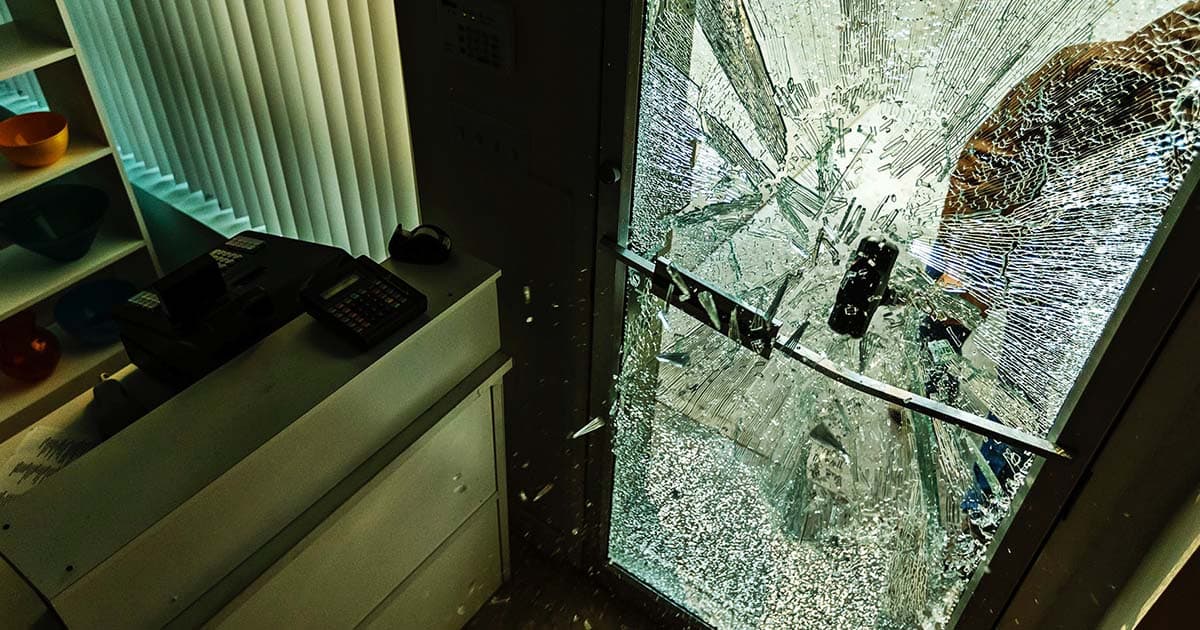 What if your business is forced to unexpectedly shut down due to a supply chain disruption, or you need extensive repairs after vandalism or a fire and you can't stay open? The bills don't stop coming and your business isn't generating any income.
Whether you are a restaurant owner in North Bay or Cornwall, or a retail store owner in Richmond Hill or Kitchener, or a contractor in Pembroke or Bolton, business interruption insurance can help you stay afloat when an unexpected interruption occurs.
Business interruption insurance basics
What is business interruption insurance and what is covered?
If your business is forced to close due to an insured loss, business interruption insurance will help you with expenses to get it up and running again. You might also hear it referred to as business income insurance.
Usually, a business interruption loss is only covered if it's the result of an insured physical loss or damage to your property. Your policy will describe the specific events that apply to business interruption coverage.
For example, business interruption insurance would respond due to an insured peril such as damage to your storefront from vandalism causing your store to close, or a supply-chain disruption if one of your suppliers has a fire.
Other examples can include:
Damage to a neighboring business that impacts customers' ability to access your business
Windstorm causing a power outage resulting in the business being closed for an extended period of time.
How does it work to protect my business?
Business interruption insurance will help you cover business expenses that continue to occur and lost income while your business is temporarily closed. Here are examples of expenses that you can expect to be covered, depending on your policy, if your claim is accepted:
Your employee payroll
Rent, hydro, electricity, and other utilities
Alarm monitoring
Property taxes
Lost Profits
Interest on mortgage or loans
This type of insurance is recommended for food service, retail, construction and contracting, cleaning, building design and business consulting in the event of a business disruption.
Having business interruption insurance can make the difference between reopening and closing your business permanently.
How long does it last?
Business interruption insurance has an indemnity period, which is length of time you are covered for the loss of business.
It typically starts when the physical loss or damage occurs -- the day that the interruption happens and it ends when the repairs, rebuilding or replacement have been completed and your doors are open for business. For example, this would be the day your contracting business reopens after a fire.
Additional forms of business interruption are available that will continue to respond past the point of reopening and up to the point at which the business has returned to the same profitability level at the time the loss occurred, or the indemnity period has ended, whichever occurs first.
There could also be a waiting period, which is a specified number of days after the physical damage occurs, before coverage for business interruption loss takes place.
However, getting reopened needs to be done within a reasonable period and you will need to check the amount of time your business will be covered. Don't expect that you will be able to put off repairs because you are taking some time off.
There may also be limits on how much your policy will pay out in a month.
How much business interruption insurance is needed?
You'll need to discuss how much business interruption insurance you will need with your insurance expert. A business interruption worksheet can be completed to ensure you are covered correctly because you want to ensure the coverage amount required is in line with your indemnity period.
Are there different types of business interruption insurance?
Not all business interruption insurance is the same. Here are different types of coverages that you can consider:
Gross-Earnings Form: Typically calculated using the calculation (Sales - Cost of Goods Sold) and is designed to cover the reduction in the insured's gross earnings as a result of a direct damage loss. This coverage lasts only until a damaged building or property is rebuilt or repaired and the business is reopened.
Profits Form: Coverage provided to a business owner for lost profits and continuing fixed expenses that occur while a business closed due to an insured peril, while the premises are being restored because of physical damage. Coverage provided will continue to pay until the business is back to the same profitability level prior to the loss – within the designated indemnity period.
Extra expense coverage: If your business needs to continue to operate while it's being repaired, you will likely have additional expenses like rentals, outsourcing, temporary utilities at another location, advertising and moving expenses. In this case, you should consider making sure these expenses are covered by your business interruption insurance.