Canadians should insure their belongings when moving to a new home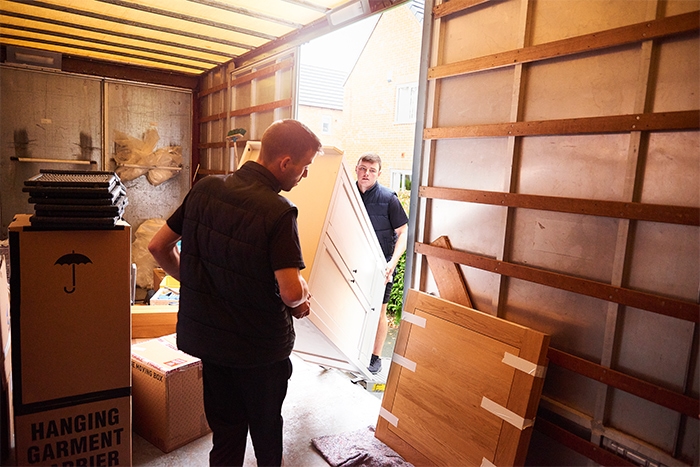 March 9, 2021. Most homeowners understand the importance of making sure their home insurance has enough coverage for their belongings. But how do you insure your belongings during your move?
Canadians are not insuring their belongings when moving to a new home
Every year it's said that over 300,000 Canadians move to another province. More than 1,000,000 move within their province. Eighty per cent of them are not insuring their belongings properly during their move. Many people do not know that their home insurance can cover their belongings while moving.
Why do you need insurance when you are moving?
It is important to make sure you have the proper insurance when you are moving to safeguard your property. Another reason is to protect yourself from potential liability claims against you. It is easy for your belongings to break during a move, which can add up quickly. If at any time you do not have home insurance you will not be covered if you are legally liable for injury to a third party or their property.
Can you take your home insurance policy with you?
Most insurers allow you to transfer your existing home insurance policy to your new home. This means that your belongings are insured while you are moving and will be covered if they break during the move. You can purchase a separate policy for your move but it is usually more cost-effective to amend your existing home insurance policy, which also includes liability coverage.
Which location are your belongings insured in when you are moving?
It is common to have your possessions at both properties when you are in the middle of a move. This is not something to be worried about because most home insurance policies cover both your new address and your old one for 30 days. If your move will take more than 30 days, let your Western Financial Group insurance broker know so they can update your policy or add a note to your file.
Do you need to tell your broker about your move?
You should let your insurance broker know that you are moving 30-60 days before your move so that your policy can be updated. Adjustments may need to be made to reflect the type of home you are moving into, whether you are moving in with someone else or moving out on your own, and whether you will have more or fewer belongings.
What if you buy a new home several months before moving in?
If you buy a new home a few months before you move out of your old one, you will be responsible for both properties and need to make sure you have home insurance for both. Let your broker know and they will help you sort it out.
What if you are getting a new home insurance policy for your new home?
If you are not transferring your existing home insurance to your new home, you need to ask your new insurance provider whether your personal property is covered during your move. The policy on this differs between insurance companies.
What else should you do when you move?
Make sure to take care of everything that needs to be done as soon as you can so you can focus on moving and nothing gets forgotten.
Switch your utilities over to your new home.
Update your address on your driver's license and car insurance policy. If you are moving to another province you will need a new driver's license and to register your vehicle in the new province.
Update your address with the post office so you continue to receive your mail.
Update your information with your bank and make sure they have a branch in your new location. You may need to open a new bank account with a different bank if you are leaving the province.
Fill an overnight bag with everything you will need for the first few days in your new home so you do not need to look for essentials.
Check appliances, boxes, and expensive items for damage soon after your move so you can file an insurance claim if you need to.