How is Car Insurance Determined for Seniors?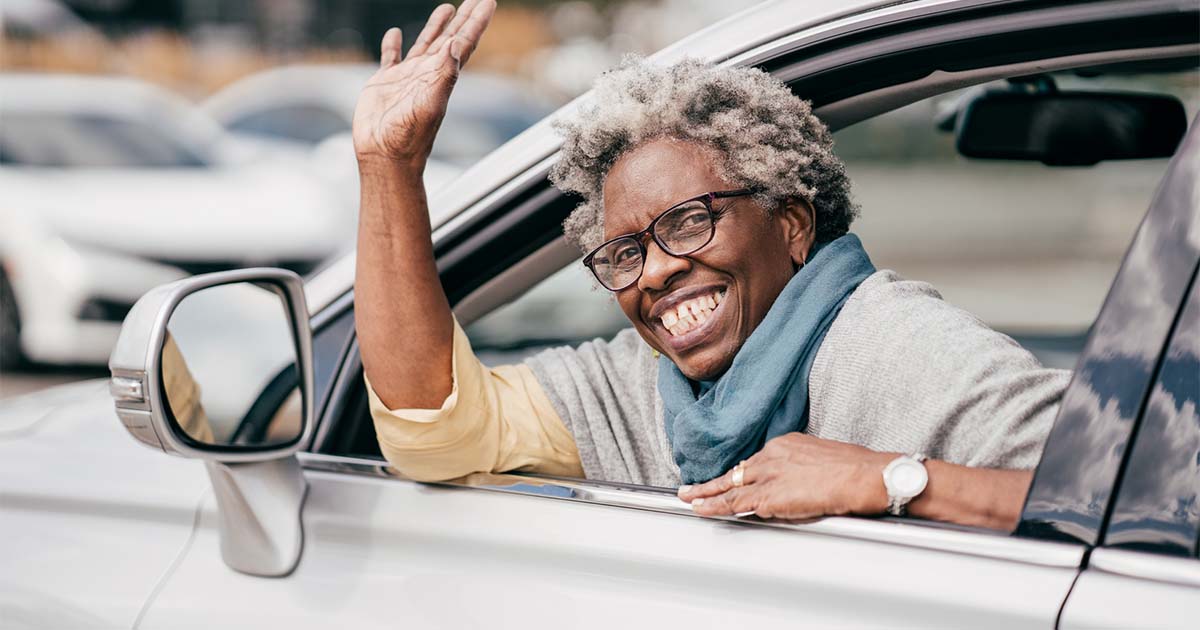 Senior car insurance usually depends on your driving history.
Your age, how much you drive, the type of car you drive, where you live, and even your marital status are also factors in car insurance for seniors.
Ask your Western car insurance expert about senior car insurance. We have the knowledge and expertise to guide you through this process.
The Traffic Injury Research Foundation says seniors are the fastest-growing population group and it's estimated that more than 4.6 million Canadians aged 65 or older will hold a valid driver's license after 2021.
Driving history affects senior car insurance
A determining factor in car insurance for seniors is your driving history, which takes into account your driving record and driving experience. Seniors often have years or decades of driving experience, which works to their advantage if they have a clean driving record.
If you have speeding tickets, collisions, or impaired driving charges you can expect higher car insurance rates.
Your Western car insurance expert will answer any questions about senior car insurance and what policy is right for you.
How your age affects auto insurance
If you are in your 60s: You may still have a lower senior car insurance premium if you have a clean driving record and no claims. If you see your premium go up, shop around.
If you are in your 70s: Your car insurance could up when you turn 70 because you are now in a higher risk age group that can have more collisions than drivers in their 50s and 60s.
If you are in your 80s or older: You can have higher premiums. Drivers in this age group are considered to have slower reflexes and longer recovery times after a collision.
How to lower your senior car insurance
You can lower the premium on your auto insurance for seniors by:
Taking care of your health so you continue to be a safe driver
Maintaining your car regularly
Finding an insurance company that has car insurance for seniors
Commuting less
Using an association such as the Canadian Association for Retired Persons (CARP) to obtain a discount on your auto insurance for seniors.
Using telematics, or usage-based insurance, to prove that you are a safe driver. An app on your phone lets your insurer track your driving habits and may get you a car insurance discount for seniors.
Senior car insurance discounts
You may be able to get an age-based discount on car insurance for seniors. Ask about mature driver discounts, claims-free discounts, and retiree discounts.
Ask your Western insurance expert about low-cost car insurance for seniors.
Where you live affects senior car insurance rates
Location affects senior car insurance. Generally, if you live in or travel to and from a major city, your rates will be higher than in rural areas. This is because there is more traffic in large cities and a higher risk of an accident.
Your car model can affect senior car insurance
The year, make, and model of your car affects your car insurance premiums because your insurer uses this information to determine the likelihood that your car will be stolen and how much it would cost to replace. In general, newer vehicles are more expensive to insure but anti-theft and safety features can lower the cost of car insurance for seniors.
Marital status can make a difference
Data suggests that married people are more financially stable and responsible than their single peers and insurers believe this makes them better drivers. Your insurance provider can ask you about your marital status. Provinces such as Ontario and Alberta use a person's marital status as part of their risk assessment profile used to set car insurance rates.
How much coverage seniors have determines car insurance rates
How much coverage you have affects the cost of your car insurance policy and each province has different minimum car insurance requirements. In Ontario, New Brunswick, and Alberta, for example, drivers are required to have $200,000 in third-party liability coverage, but in Nova Scotia drivers need to have $500,000 in third-party liability coverage.
How much seniors drive affects their car insurance
Seniors who drive less generally pay less for car insurance than those who drive more or drive at night, or on the highway. Less driving means a lower chance of being in a collision and lower premiums on car insurance for seniors.
Western has CAR INSURANCE EXPERTS across Canada. Fill out our form in one minute. One of our insurance brokers will contact you shortly. Our experts are also available now in branch or on the phone to help you navigate the car insurance journey that will give you the right policy for your situation.