Celebrating Women's History Month and Breaking the Bias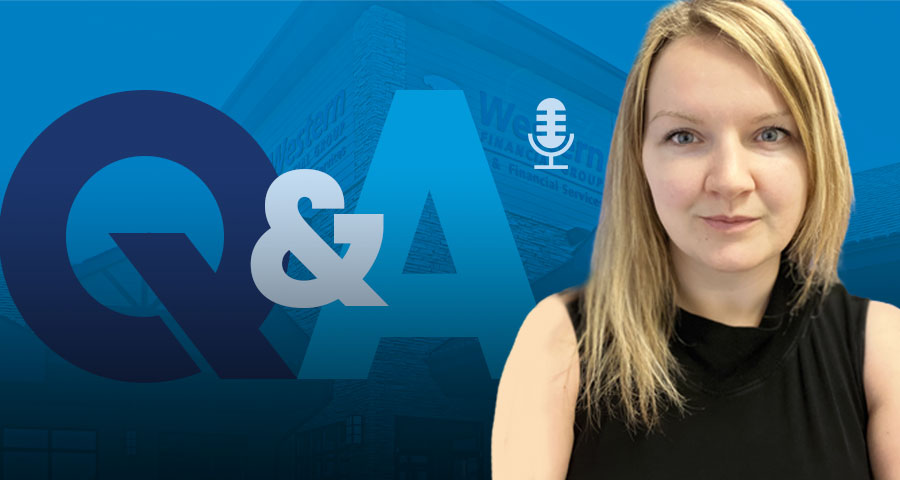 Avelia Stewart, Diversity and Inclusion partner with Western, spoke with Jennifer Motiuk, a branch manager for Western in British Columbia, celebrated Women's History Month in March and also reflected on the importance of International Women's Day.
The 2022 International Women's Day theme was Break the Bias. Breaking the bias acknowledges that, individually, we are all responsible for our thoughts and actions, but we can all strive to work together to break the bias in our communities, our workplaces and beyond.
Q: How do you help to break the bias?
A: I can't help but reflect on how far we've come in society already and how far we must continue to go to evolve. Breaking this bias is a great theme, as it makes us have that discussion of what that bias is. It starts that conversation to take action and to challenge what we currently know and are doing to help that conversation.
As a leader, I think I have many opportunities where I can help break the bias by creating that space where individuals can share the success of women in the industry and help support that culture of Women's Day. I hope to guide the younger generation and find out what biases they face and then help support and navigate them through this industry.
Q: In celebration of Women's History Month, how have you or will you celebrate women's achievements in your community and with your own team?
A: Women's Day to me is just such an empowering day. It helps create the discussion around the achievement of women. Each year, I like to, of course, take to social media say Happy International Women's Day and then also take the opportunity to post my favorite quote from Arundhati Roy, a personal hero. This also helps spread that awareness and open the discussion in the community to make sure that everybody knows what that day is. I also have a core group of women friends in an internal chat, so we are always continuing to support each other, lift each other up when days are tough and then even guide them with suggestions from our own experience and knowledge. When I think about my team, I think we're all family and I think it's just as important to share that day together and help facilitate that open space for discussion and what Women's Day means to each of them.
We can help build and include diversity and inclusion within our Women's Day celebrations. Everyone has their own challenges and biases that make us different, but that also helps open the conversation by sharing our cultures, backgrounds and identities of how we are different. That can help bring us together and understand each other a little bit better so that we can continue to evolve.
Q: Let's imagine a gender equal world, a world free of bias and stereotypes and discrimination. One main difference is value and just celebrated. What does that look like to you, Jennifer? Could you shed some light on that?
A: Of course, I always think of that being just such a fantastic world. I contemplate what it would look like to have no gender roles within the industry or home life and that we can be anything we want to be without that prejudice of gender. As a leader in Western, I think what defines you as a person is your passion and your perseverance and that creates your own success. There should be no biases that hold anybody back from their own personal defined success and what that looks like to them.
Q: And what about effective advocacy? We know that it is a powerful tool to help change the course of someone's life. Has there been a time when you have had to advocate for another woman to help her? Can you share any of those experiences with us?
A: Absolutely. So, advocacy is a powerful tool. As mentioned before, I have a core group of women. We support each other no matter what the circumstances are. I create a positive influence in people's lives. I help support them on their journey by listening and helping and uncovering their strengths that they are not seeing at that point. I just always want to make sure that I'm creating an open space for somebody and they will always know I'm here to listen. Then I ensure that kindness is in my words and actions when creating that space for that person.
Q. Is there anything you want to share, anything additional you'll want to share with us?
A: I would just like to thank you for the opportunity today. I think it's so empowering the choices that women have today. There are different paths. There are women whose career is everything and there are women who favor their family base. Then there are women who chose to have a successful career and a home life. We all need to celebrate each other. We also need to continue that conversation to spread awareness and identify that we all have our own biases, our own challenges, and our own defined vision of success. We need to stand up for each other's choices and share successes where we can so that we can continue to support that raising of awareness for women everywhere.
Tune into our Facebook page to listen to Jennifer as she talks about women in leadership.