Charity team ladles out kindness with Soup Sisters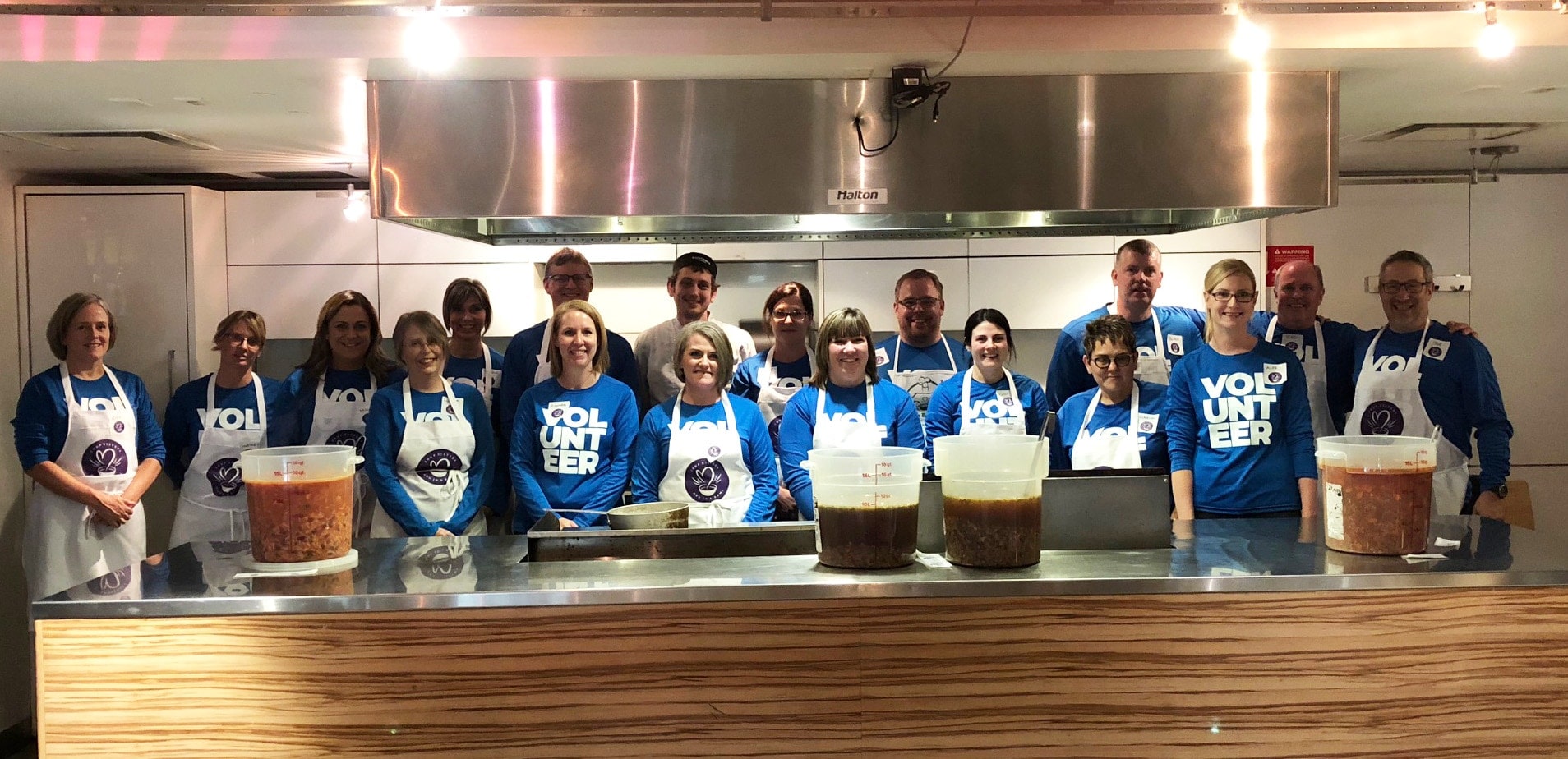 An amazing mix of smells danced in the air as excited volunteers from all levels of our organization donned aprons for a picture-perfect soup-making session at the Soup Sisters kitchen on November 7.
Our fun afternoon spent chopping, washing, mixing and stirring led to us making 50 litres of soup for Calgary's Inn from the Cold shelter for homeless children and families.
Whereas we gained further appreciation for what it takes for the Soup Sisters to help people, we grew closer as the Western team through camaraderie and laughter while supporting our community goals.
As of May 2018, there were 9,000 visits at Inn from the Cold, a 41 per cent increase from the beginning of 2017. The shelter has been at or has surpassed capacity for the majority of 2018.
In the Calgary area, the hot soup does far more than nourish and warm people on cold days.
Since Soup Sisters opened in 2009, nearly 10,000 servings have been made each month in Canada. In total, nearly 1.5 million soup servings have been given to people who need it most.
For women in emergency shelters fleeing family violence, and families experiencing homelessness, the soup is an embrace. The charity's message is clear — they here to create a lasting difference.
The Soup Sisters not-for-profit operates in communities and centres across Canada and the US. Each session creates between 150 and 200 soup servings, which are hand delivered to shelters.
We're fortunate that Western Financial Group values supporting non-profits where we live, work and play. Our dedication to giving back coincides with being the insurance experts Canadians have trusted to create and provide their security for over 100 years.
Our sincere thanks to the Soup Sisters for their efforts in communities nation-wide. It takes every one of us stepping up to the plate with ladles in hand to make an active difference for communities we live in.