Commercial Kitchen Fires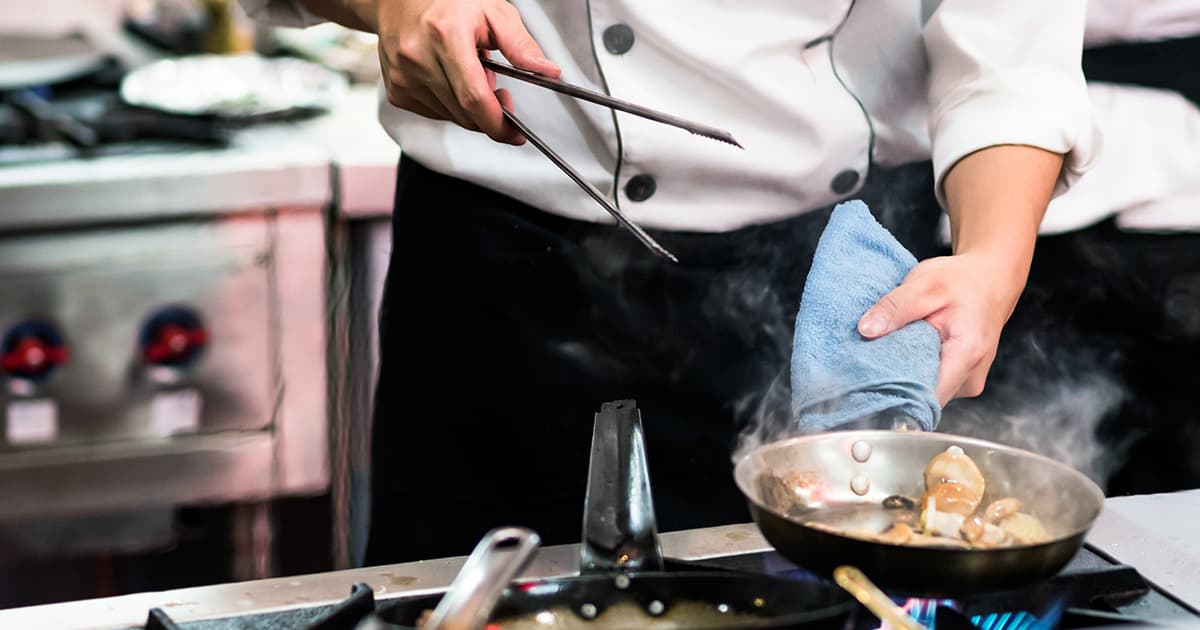 A significant part of fire claims in Canada are from commercial kitchen fires. This fast-paced environment creates multiple fire hazards, a majority of which are a result of poor construction or maintenance practices. Fires tend to start when flare-ups ignite the grease residues on the filters or within the exhaust duct. To reduce the risk of damage, owners can implement the following practices to ensure their facility's kitchen is well-maintained and equipped to prevent a fire.
Implement a Consistent Cleaning Schedule
Poor maintenance and cleaning practices significantly increase the risk of a fire in a kitchen. Grease and oil build-up is inevitable in most commercial kitchens, however, these substances are highly flammable and should be removed/cleaned as soon as possible. Employees should regularly clean areas of the kitchen that are consistently exposed to grease to ensure they are grease-free. These areas often include walls, ranges, grills, fryers, and hood filters.
Fire Suppression System
Since not all commercial kitchens will be the same, it is important to have a certified fire protection provider assess your kitchen to ensure that every piece of equipment that is required by code is covered by the fire suppression system. It is also important to have your kitchen suppression system re-evaluated by a certified provider when you install new equipment or move equipment around.
The fire suppression system must be a wet chemical system that meets the current UL-300 and ULC/1254.6 codes for commercial kitchens that do any deep-frying or grilling. The wet chemical fire suppression systems must be inspected semi-annually by a certified provider. The certified provider will place a tag on the system to indicate when it was last serviced.
Hood and Exhaust Ventilation
It is important to keep your hood and exhaust ventilation system clean. A build-up of grease can cause not only a fire but also reduce the overall performance of the kitchen exhaust system. Grease build-up can cause a kitchen hood to crack, swell, blister, or deteriorate which can cause ventilation hood leaks and create expensive repairs.
The hood is the most visible component and will contain baffle filters, which act as the primary filtration component to capture heat and effluents. The size and make will be dependent on the number of appliances under it as well as the type of appliances. The kitchen hood and exhaust ducts must be cleaned by a qualified service provider on a semi-annual basis. The servicing company will place a sticker on the hood indicating the date that it was cleaned as well as the next cleaning date.
K-Class Fire Extinguisher
Your commercial kitchen must have a K-class fire extinguisher mounted in the kitchen area. A multi-purpose fire extinguisher is not appropriate for kitchen use. Monthly inspections and annual maintenance from a licensed fire service provider are a must to ensure extinguishers are compliant with code and will operate as intended in an emergency.
For more information on fire prevention strategies, please contact one of our risk management professionals. While risk management strategies can reduce your chances for loss, in the event of a loss it is important to ensure your business has the right level of insurance coverage.