How to Keep Crosswalk and School Zones Safe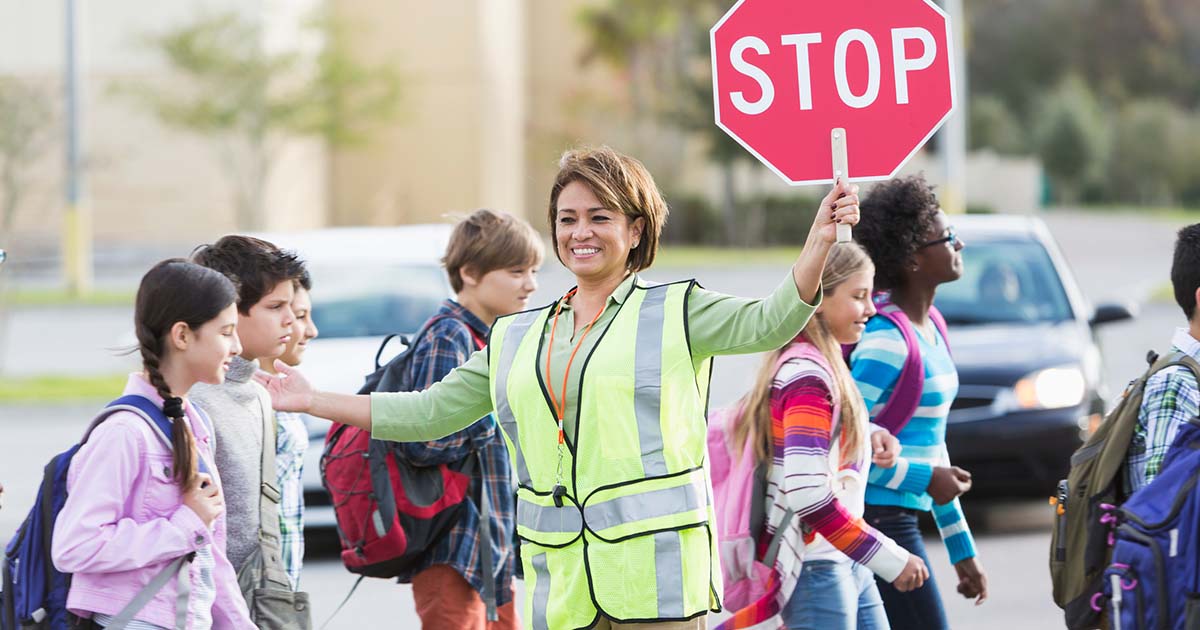 Crosswalk and school zone safety awareness is essential for both drivers and children.
Drivers need to follow the rules of the road and parents need to teach their children how to walk to school safely.
Crosswalk safety for drivers
Crosswalk safety for drivers includes being extra diligent where children might be crossing and following traffic laws.
Make eye contact with children who are using the crosswalk, so they know you have seen them.
Make sure to stop for pedestrians and do not start driving until all pedestrians have cleared the crosswalk.
Obey crossing guards.
Keep your headlights and windshield clean so you have good visibility.
Do not pass other vehicles at crosswalks.
Check for children in the crosswalk before turning left at an intersection and check both directions before turning right.
Do not make U-turns at crosswalks.
Crosswalk safety for children
Teach your kids how to cross safely, follow signals, and be visible.
Teach children to make eye contact with drivers before they start crossing.
Kids should wear light-colored clothing and reflective devices to increase their visibility to drivers.
Children should never jay walk or cross against the signal.
Kids under 9 years old should be accompanied by an adult or older child.
Teach children to look both ways before crossing the street.
School zone safety for drivers
Drivers can improve school zone safety by being aware of their surroundings, avoiding distractions, and following traffic laws.
Follow school zone speed limits. These can vary by time of year and location so be familiar with your local school zone speed limit and the times it is in effect.
When red lights are flashing on a school bus, drivers in all directions must stop.
Avoid distracted driving.
Turn off your car instead of idling. Idling is a health hazard for kids and creates pollution.
Check for children between parked cars.
School zone safety for children
School zone safety for children includes teaching them about traffic laws and how to walk or bike to school safely.
Teach children about the rules of the road.
Children should use the sidewalk and stay away from streets and the school parking lot.
Make sure children wear a helmet that fits well if they ride a bike to school.
Kids should only cross the street where there is a crosswalk.
Kids should cross the street carefully when exiting the school bus and should walk instead of running.