Happy 25th work anniversary Daniel!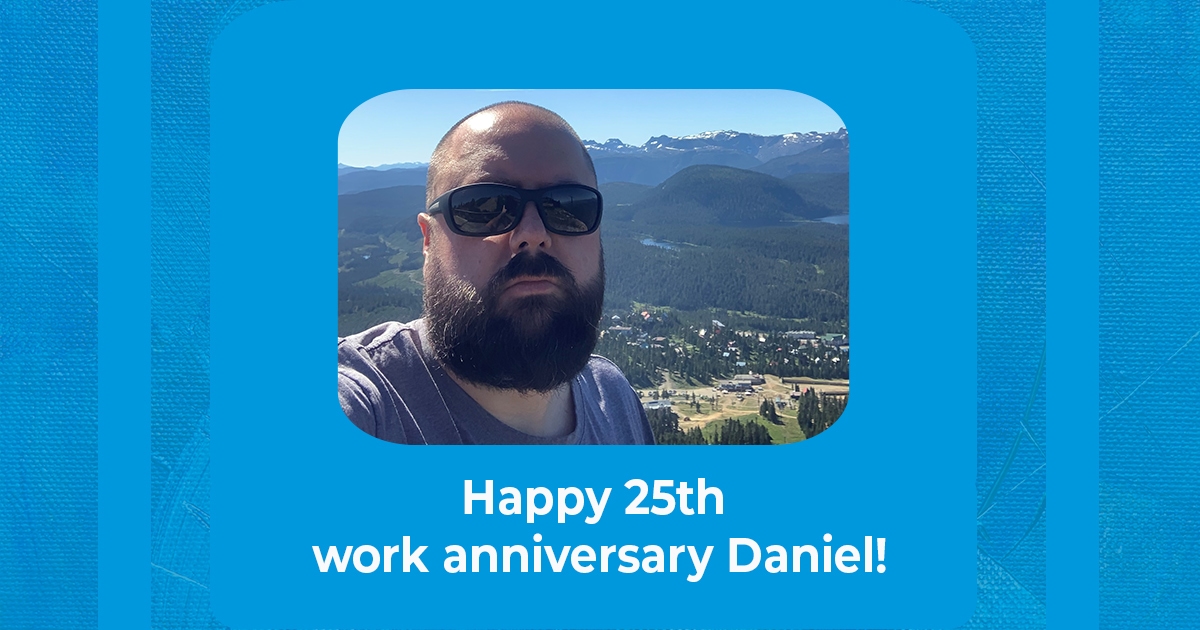 Tell us about your journey in the insurance industry
Hi, I'm Daniel McCliggott and I have celebrated 25 years working in the insurance industry at Western Coast Insurance and Western Financial Group. I am the Director, Insurance Product, NIO Leadership Team, and I am based in Victoria for Western Financial Group.
I cannot believe it has been 25 years. It has gone by quickly! My journey started as a personal lines insurance representative selling auto and home insurance, which lasted about 4.5 years. Then I moved to a commercial account executive role where I spent 12 years.
After that I transitioned into a field underwriter role, where I revamped our in-house products and did wording updates for a couple of years. I also spent five years in sales management where I held the roles of manager and director.
Currently I am the Director, Insurance Product for NIO. This role is similar to the field underwriter role although I am now leading the team of product specialists who maintain, update, and create new products and programs.
I tell everybody that I have done everything in but claims adjusting!
What is your job on a daily basis?
I lead a team of product specialists and a data analyst. I help build and maintain our existing products and programs through NIO.
What do you enjoy most about the job?
The thing I enjoy most about my job is the people I work with. I get to work with some of the smartest insurance people in the industry.
What are your favorite hobbies?
During my time off you can find me watching/playing hockey, fishing, hiking, or playing card games.
What has been your favorite memory over the last 25 years?
My favorite memory was my first commercial client that I sourced and to whom I sold a policy. Even though that was over 20 years ago I still remember the feeling I had when I closed the sale. I was out of my comfort zone being new to commercial insurance and I remember the shot of confidence it gave me when the sale closed.