December is the Most Dangerous Month for Driving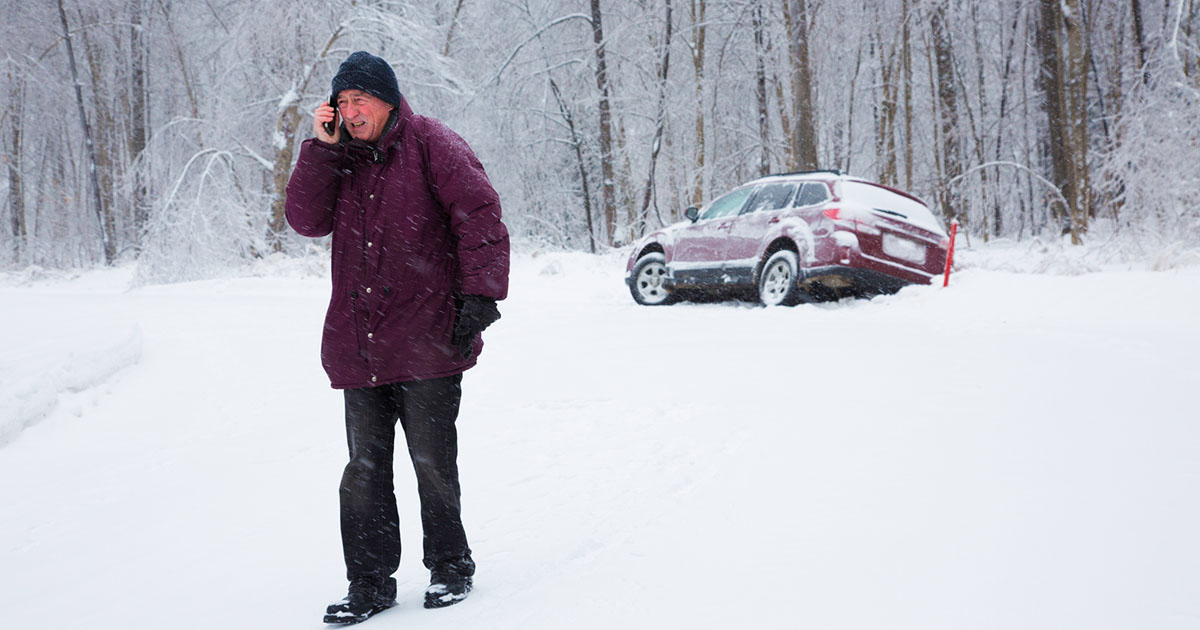 Keep your eyes on the road in December. Winter driving is more difficult than driving on dry pavement. It also gets dark earlier.
This makes December the most dangerous month for driving.
Car insurance claims are the highest in December, followed by November. Fridays have the most collisions, and more than half happen between 12 p.m. and 6 p.m., data from Allstate Insurance Company of Canada shows. The most common types of crashes are single vehicle collisions, hitting parked cars, and rear enders.
Why are collisions so common in December?
A combination of factors increases the chances of a collision this time of year. Canadian insurers report a 49% increase in car accident-related claims in December and January.
Earlier sunset
After daylight savings time ends, the sun sets earlier, impairing drivers' vision when they are driving west.
Snow
Roads may also be covered in snow or ice. More people are killed annually in weather-related vehicle accidents than by weather disasters. In 2020, during almost 1500 collisions, heavy snow was falling, and during more than 900 collisions, light snow was falling. Sleet or hail was present during more than 175 collisions.
The holidays
Drivers may be traveling more because of holiday shopping and gatherings and may be rushing to get errands done.
Over 90% of road accidents are caused by human error and that in some parts of Canada, more fatalities are caused by distracted driving than by impaired driving. Texting while driving increases the risk of a collision by 23 times. Stress and emotions often go hand-in-hand with the holidays and driving angry, or while crying increases the risk of a crash by 10 times.
Impaired driving has always been an issue during the holiday season and impaired driving patrols and check stops are more common.
Supply chain issues and vehicle repairs
Being extra cautious in December is essential not only for safety, but because supply chain issues are causing delays with car repairs. Repairs are taking longer because parts are unavailable, and drivers are using rental cars about 25% longer than last year while waiting to get their vehicle back. New vehicles are also taking longer to obtain.
Safe winter driving tips
Although December is statistically the most dangerous month for car accidents, driving is risky throughout the winter because of poor road conditions. Stopping time is 10 times longer on ice and snow than on pavement and a four-wheel traction system does not help vehicles stop much faster than a rear- or front-wheel-drive car. Here are some safe winter driving tips for December and the rest of winter.
Leave early so you are not in a hurry to get to your destination.
Do not get distracted by your phone or navigation systems.
Switch out your tires for winter tires as soon as possible. When the temperature is below -7 degrees Celsius, all-season tires lose elasticity and their performance is worse.
Map out your route in advance.
Drive defensively.
Watch out for black ice. It can be present between 4 and -4 degrees Celsius.
Talk to your insurance provider about having enough rental car coverage.
Understand your car's safety features and use them.
Check highway conditions before heading out.
Do not pass snowplows.
Clear all snow and ice off your car.
Have a winter emergency kit in your vehicle.