Digital Pink Cards: What You Need to Know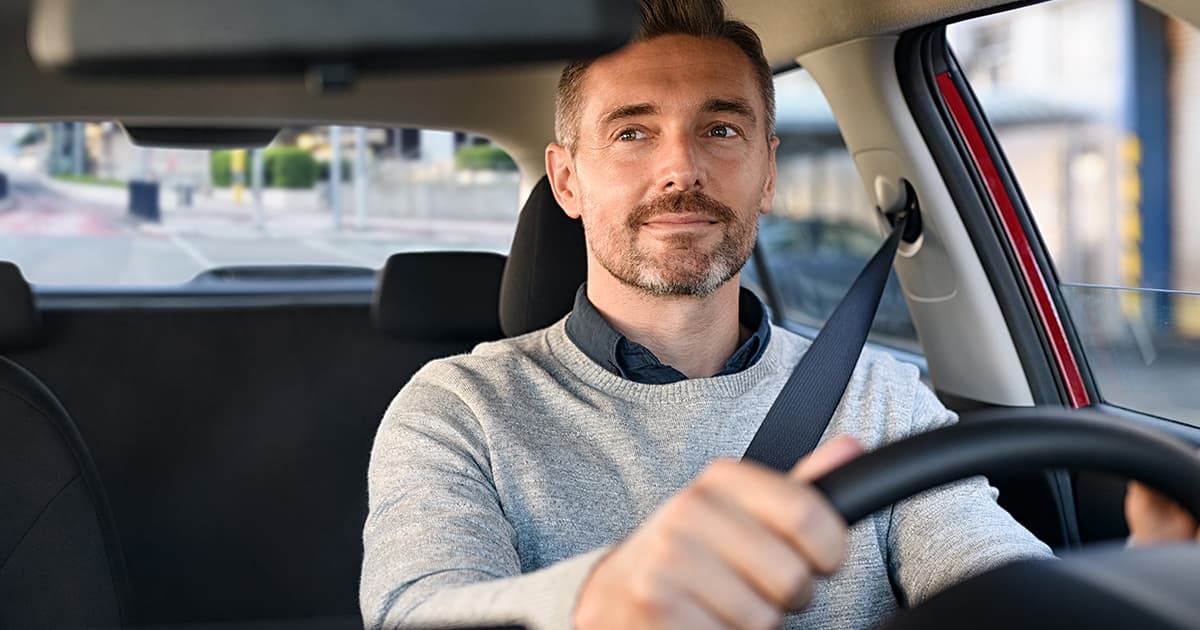 New Brunswick drivers can legally show their car insurance, or pink card, on a mobile device for convenience. The electronic version is pink, too.
The digital pink card is optional and you can still have a paper version to show that you have car insurance in N.B.
Did you know that Western Financial Group offers its customers digital pink cards for their car insurance in New Brunswick? (And elsewhere in Canada where permitted)
Here's what you need to know about digital pink cards in New Brunswick:
Convenience
No more rummaging in your glove box. You can use your phone to provide proof of your car insurance to a police officer during a traffic stop, instead of rummaging around your glove box for a pink slip.
Having a digital pink slip means that you always have the right, up-to-date proof of car insurance on your smartphone phone or tablet.
N.B. customers who choose an electronic insurance card can get a paper version as a backup, if they wish.
Protection of your privacy
Electronic insurance cards cannot have features that monitor, collect, use, or disclose
your personal information, including location tracking, without your knowledge and your express consent in accordance with the federal law, Personal Information Protection and Electronics Documents Act (PIPEDA).
Insurance providers must respect all existing federal and provincial privacy, anti-spam and
electronic transactions laws, including PIPEDA.
Did you know that in N.B. you must give your consent to receive a digital pink card?
What if someone borrows my car?
If you let someone else drive your car, they will need to be able to produce proof of insurance for your car, if asked. When you lend your car, you lend your insurance.
If you have an electronic pink card, you can email your electronic pink slip to the person driving your car. Or you can print out a copy for them.
It's critical for cars with multiple drivers that there is always a copy of the pink slip in the car when it is being operated or that each driver has an emailed copy of the car's insurance.
Be informed
Your insurer must provide you with enough information to allow you to make
an informed choice about whether you want a digital pink card, either instead of, or in addition to a paper version if you live in New Brunswick.
If you request a paper pink card, there's no additional cost. Your insurer will issue a pink slip in a form approved by New Brunswick's Registrar of Motor Vehicles.
You need to know that:
• Power outages or diminished cell service may limit the availability and accessibility of
an electronic insurance card on demand.
• An electronic insurance card may not be accepted in other jurisdictions outside New Brunswick.
• When you choose to receive an electronic insurance card, you are assuming any risk of
loss or damage occurring to an electronic mobile device when given to a third party who has authority to request proof of insurance such as law enforcement.
Insurers that provide an electronic insurance card must ensure that:
• The electronic insurance card has the same data fields, wording, and overall appearance as the paper version of the insurance card. It must be pink in colour.
• The technology produces a secure electronic version of the insurance card that cannot be
altered or edited. It must include delivery and access methods that minimize the
potential for fraud and unauthorized access.
• The digital pink card can be downloaded and securely stored on a mobile device.
• The electronic insurance card can be viewed using lock screen capability.
• The digital pink card can be emailed or transferred by the customer to others.
In addition to New Brunswick, Alberta, Nova Scotia, Newfoundland and Labrador, Quebec and Ontario accept a digital pink card as legal proof of car insurance.
Transition period
The use of a digital pink card for car insurance was approved in New Brunswick on Feb. 1, 2023.
There's a transition period to allow consumers, stakeholders, and regulators to evaluate the electronic insurance card and its use.
Following the transition period, the customer may choose a paper insurance card, an electronic insurance card, or both.
Here is the mandatory car insurance that you need to have if you live in N.B.
Liability Coverage: If you injure someone or damage property, payments are made on your behalf.
Direct Compensation: Damages to your car are covered but it's based on the extent to which you are not at fault in a collision.
Uninsured Automobile Coverage: Your medical costs and damage are covered if an uninsured driver is at fault.
Accident Benefits Coverage: No matter who is at fault, medical and other expenses you are entitled to are covered.
You can go beyond what is legally required in New Brunswick and get enhanced coverage for your car from Western, such as comprehensive insurance. Comprehensive insurance protects against damage to your car caused by non-collision events such as vandalism, glass and windshield damage, accidents with animals, weather, or other acts of nature.