Do I Need Insurance For My Home-Based Business?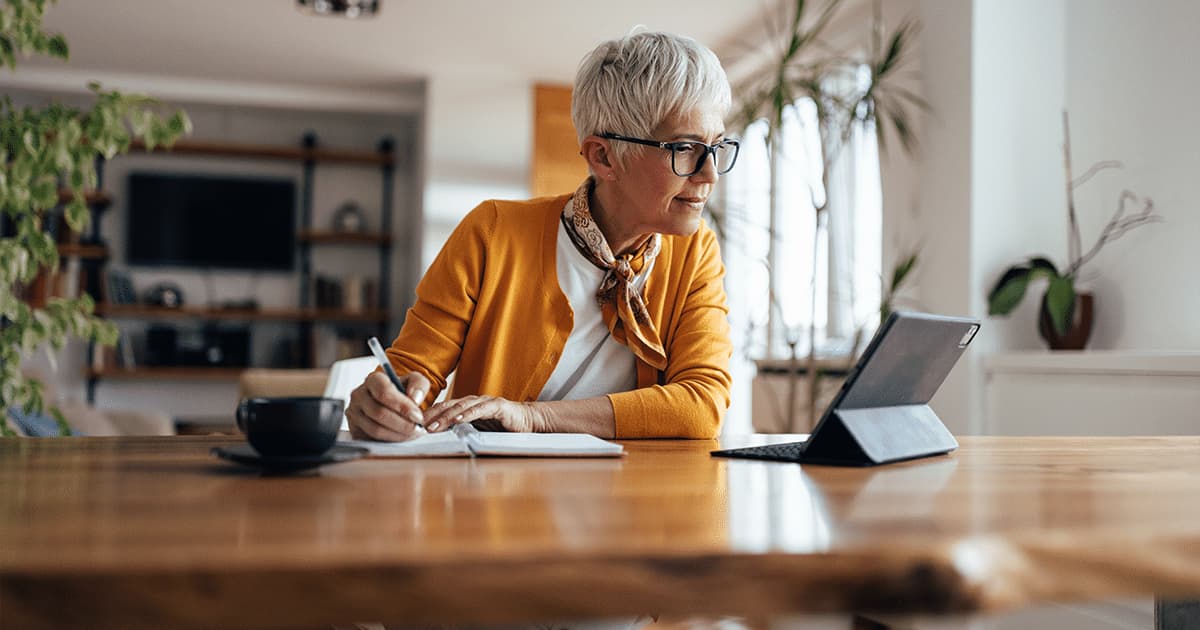 Western Financial Groups' Canadian Business Resource Centre provides advice to business owners on overlooked insurance topics to ensure they are educated and protected.
Taking the first step to protect you, your business, family, and assets is not only necessary to your success, but it's easy. Call one of our brokers at 1-800-665-8990 or visit us HERE.
Why is insuring your home-based business important?
The trend of more and more Canadians starting a home-based business continues to rise. It is important to insure your home-based business under a commercial insurance policy because it is designed and structured to protect the business aspect of any risk tied to operating the business out of your home. Some examples of this may be the product used, equipment and stock on hand, or even clients or customers coming to your home-based business. Let's look at some of the common questions we get asked.
Will my home insurance policy protect me and my business?
Well, it depends. There are many variables to consider like the size of your business. If your business is larger than one or two employees, you may need to consider general commercial liability insurance. One of our experts will be able to guide you to the information you need to make an informed decision about what is right for you. Another factor that can influence this decision is the type of business you operate.
Do you have customers or clients coming to your home? Are you manufacturing a product? These questions (and many more) are important to ask so you can properly assess if your current home insurance policy will protect you. There are many cases where a situation that occurs in your business may void your home insurance policy, resulting in a loss to not only your business property but also your personal property.
What are the most common types of insurance for home-based businesses?
Commercial General Liability (CGL) Insurance is a type of coverage that a home-based business should consider. CGL coverage is designed to protect business owners and the business itself from being legally liable for bodily injuries or property damage to third parties. There maybe a few additional coverages like tenant liability and non-owned automobiles, which are both designed to protect the business and its assets.
Business Content Coverage is a key coverage component to have on any commercial policy. It is key to many home-based businesses because some home insurance policies may not extend coverage to the belongings owned by the business such as computers orlaptops, 3D printers, or high-end cameras, to give a few examples.
Business Interruption Insurance is another type of coverage to consider because it will pay out expenses while the business is shut down, relocated or rebuilt due to an insurance peril causing interruption or loss to the business such as fire, theft, or smoke damage.
What types of claims or losses will a home-based business face?
Claims come in many different forms. This can include having a client orcustomer slip on your premises, cyberattacks on your online store or customers' personal information, or dealing with a fire or theft of your inventory or raw materials. Professionals who may have sensitive or personal information from clients, such as accountants or lawyers, would want to ensure that this information is secure and protected. Getting a little more specialized
Western Financial Group is a specialized and leading provider of coverage for contractors whooperate partly from their home and for licensed day cares that either operate out of their home or out of a rented commercial space. Let's break these down a little deeper.
For contractors who partially work out of their home:
Broad Insurance
Whether you are a start-up contractor, established, or have an existing family business passed down through generations, Western has a wide range of specialty products that will be able to fit your business the way you need it. We work with a variety of contractors who work in landscaping, drywall, carpentry, fence building, electrical, flooring, concrete work, home flipping and renovations and we will understand what you need.
Property Insurance
Property coverage helps protect your tools, both small and large, as well as equipment that needs to be rented for specific jobs.
Installation Floater
Installation floater coverage is designed to protect the contractor during the installation of materials on a specific job. This can include expensive finishes, raw materials or a variety of other components that can be used during a project.
For daycares that either work out of their home or out of a rented commercial space:
Licensed Day Homes
Typically, when you are starting or running a day-home, it is important to understand that unless the business owner has a commercial insurance policy, their home insurance policy will likely become void. This opens the business owner to very high risks by being unprotected both personally and professionally. Being a leading provider of insurance protection for daycares and day homes, Western Financial Groups' expert brokers are knowledgeable about what is needed to start your business and continue to grow it safely as a day home or daycare.
Abuse Coverage
Did you know that most insurance policies have an exclusion on abuse? Abuse liability coverage protects you, your employees, and your business if there are allegations or claims that a child has suffered or was threatened by physical, mental, or sexual abuse. Since daycares include a wide range of ages, some children can have difficulty explaining situations properly. If a child is misinterpreted by a parent or guardian, it is important to have abuse coverage, so you are not left stranded by your insurance policy.
Tenants Legal Liability
If you are running a daycare ina commercial space it is important that you understand the potential risks and claims that could occur if there is damage to the property. Tenants legal liability insurance provides coverage if you are responsible for paying the landlord for your space and for any damages that have happened due to your business. This could come from yourself, an employee or even a child.