Do Students Away at School Need Insurance?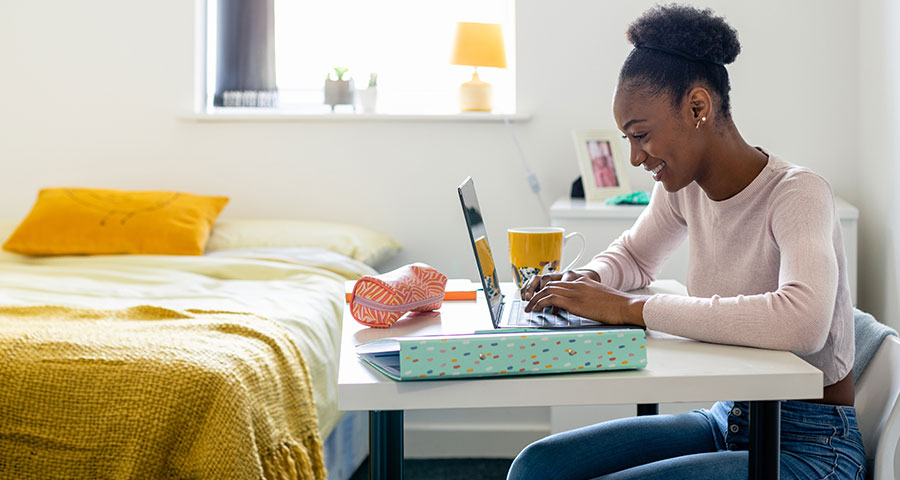 Yes, if your college or university student's address is now different from the one listed on your home insurance policy, they need renters' insurance to cover their belongings.
Students should also have renters' insurance because it provides liability coverage for injury caused to someone else or their property. Note that students who live on campus may be required to have renters' insurance by their post-secondary institution.
Talk to your Western insurance expert about renters' insurance for university and college students. We have the knowledge and expertise to guide you through this process.
Does my home insurance cover my child's belongings?
Yes, your home insurance policy will cover your child's belongings when they are away at school as long as their primary address is the one listed in your policy.
You may need additional coverage for high-value items like laptops. Some policies have limits and exclusions; for example, a home insurance policy may only cover $10,000 for university students.
However, home insurance will not cover damage to the student's home. If someone is injured or the residence your child lives in is damaged, you may be liable.
Talk to your Western insurance agent about your son or daughter's away at school situation.
When do college and university students need renters' insurance?
If a post-secondary student's primary address is different from the address on their parent's home insurance policy, they will need renters' insurance to cover their personal property and accidental damage to their home.
Students often have expensive electronics like phones, laptops, and gaming systems and can be easy targets for thieves. University students who are living on their own, with roommates, or in student housing for the first time can be lax about security. Parties and student accommodations with many visitors provide opportunities for expensive personal property to go missing.
Even if a student's possessions are covered by a home insurance policy, your child still needs to be covered by liability insurance. Your child may be a responsible young adult, but they cannot control the actions of others. If there is a visitor who damages their home or someone is injured at a party, they could be responsible for medical bills or repairs.
Your Western renters' insurance expert will answer any questions you may have about renters' insurance for college and university students and which policy is right for your situation.
What does renters' insurance for university and college students cover?
Renters' insurance covers personal belongings and liability for property damage and injury. Renters' insurance for post-secondary students covers theft of and damage to personal property like electronics, furniture, and clothing, damage to their rented home, and liability for injuries to visitors.
Western has INSURANCE EXPERTS across Canada. Fill out our form in one minute. One of our insurance brokers will contact you shortly. Our experts are also available now in branch or on the phone to help you navigate the car insurance journey that will give you the right policy for your situation.