Does Home Insurance Protect My Roof from Snow?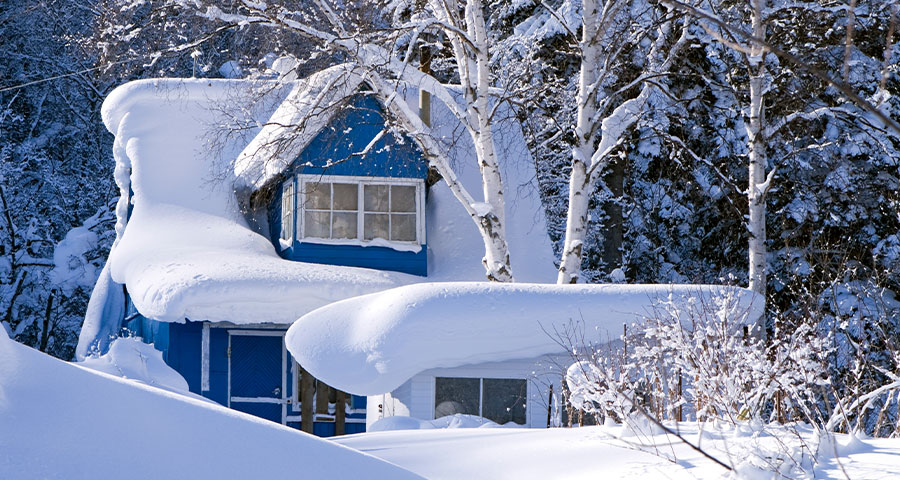 Standard home insurance policies cover roof damage from snow and winter storm damage resulting from snow, ice, freezing rains, wind, and extreme temperatures.
Talk to your Western insurance expert about buying home insurance. We have the knowledge and expertise to guide you through this process.
My roof was damaged due to the heavy weight of the snow on it. Does my insurance cover this?
Typically, home insurance does cover roof damage caused by the weight of snow, including roof collapse and damage to the ceiling. Ice dams can also cause roof damage and are also covered. If snow causes your roof to collapse, damage to the roof and property inside your home will be covered. Wind and hail damage during a blizzard may also be covered but you might need to pay a deductible.
Does home insurance cover water damage from snow if my roof is damaged?
If snow melts on your roof and seeps into your ceiling, it may be covered. You may need to add an endorsement for above-ground water damage. Check your home insurance policy to find out what types of water damage due to snow are covered.
What if I need to move out while my roof is repaired after snow damage?
Your home insurance policy will typically cover additional living expenses if you need to move out while your roof is being repaired following snow damage.
Your Western home insurance expert will answer any questions you may have about home insurance and what policy is right for you.
What kinds of damage are not covered if my roof is damaged by snow?
If your roof was not well maintained, your home insurance will not cover roof damage from snow. If your roof collapsed after a snowstorm because it was old and not maintained, your insurer would not cover the damage. It is important to keep your roof in good condition.
How to prevent roof damage from the weight of snow
Prevent snow damage to your roof by maintaining it year-round, especially in the fall and winter.
Clean out your gutters.
After a storm, use a telescopic roof rake to clear the snow off your roof if there is more than 18 inches. You should leave 2 inches to avoid damaging the shingles.
Insulate your attic for proper heat circulation inside your home.
Trim tree branches that overhang your roof.
Check for damage like a sagging roof, cracked ceiling, and bowed pipes.
Western has home insurance experts across Canada. Fill out our form in one minute. One of our insurance brokers will contact you shortly. Our experts are also available now in branch or on the phone to help you navigate the home insurance journey that will give you the right policy for your situation.