Does Insurance Cover Me if I'm Robbed on Vacation?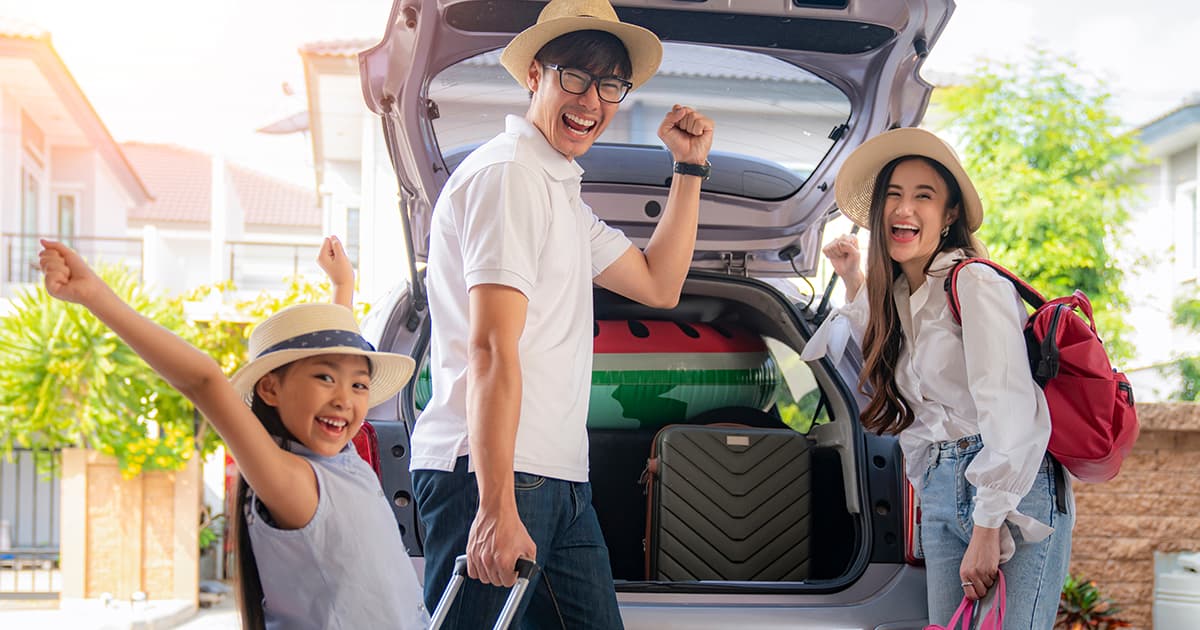 What happens if you are robbed while you're on vacation? Does your homeowner's insurance and/or travel insurance cover you?
Review your policies so that if you do happen to be robbed while you're away, you'll know how you are covered and what to do.

Does Homeowners Insurance Cover Theft?

When it comes to coverage for stolen belongings during a vacation, your homeowners insurance policy may come into play.
Typically, homeowners' insurance does provide coverage for theft, including belongings stolen outside your home. However, it's crucial to review your policy's specific terms and conditions to understand the extent of coverage provided.
Most standard homeowners' insurance policies have a "named perils" approach, meaning they cover only the specific perils listed in the policy. Theft is commonly included, but certain limitations may apply, such as a maximum coverage limit or a deductible.
Make sure that you know the details of your homeowner's insurance coverage and any applicable deductibles before making a claim.
Travel Insurance and Personal Property Coverage

In addition to homeowners' insurance, travel insurance can be an essential component of protecting yourself against theft while on vacation.
Travel insurance policies often include coverage for stolen personal belongings, providing reimbursement for the value of your stolen items. However, coverage may vary depending on the type of policy you have.
Before purchasing travel insurance, carefully review the policy to understand the specific coverage provided for stolen items. Take note of any limits, exclusions, or requirements for reporting the theft to the local authorities or your travel insurance provider within a specified timeframe.
Steps to Take if You're Robbed on Vacation

If you become a victim of robbery during your vacation, it's crucial to act promptly and follow specific steps to protect yourself and increase the chances of recovering your losses.
Here are some recommended tips:
Contact Local Authorities: Immediately report the incident to the local police and provide all necessary details about the theft. Obtain a copy of the police report, as it may be required for insurance claims.
Notify Your Insurance Providers: Inform your homeowners insurance provider and travel insurance company about the theft. Follow their instructions for filing a claim and provide any required documentation, such as the police report and a detailed list of stolen items.
Secure Documentation: Gather evidence of your stolen belongings, including receipts, photos, and any other proof of ownership. This documentation will support your insurance claims and facilitate the reimbursement process.
Monitor Financial Accounts: If personal identification, credit cards, or other financial information were stolen, promptly contact your bank and credit card companies to report the theft and take appropriate measures to protect your accounts.
Experiencing a robbery during your vacation can be disheartening but understanding your insurance coverage and taking the necessary steps can help alleviate some of the financial burdens associated with the theft.
Review your homeowner's insurance policy and consider obtaining travel insurance with personal property coverage.
By promptly reporting the theft, providing documentation, and following the guidance of your insurance providers, you can maximize your chances of recovering your losses and move forward from this unfortunate event.