Does Insurance Cover Vintage Cars or Motorcycles in Storage?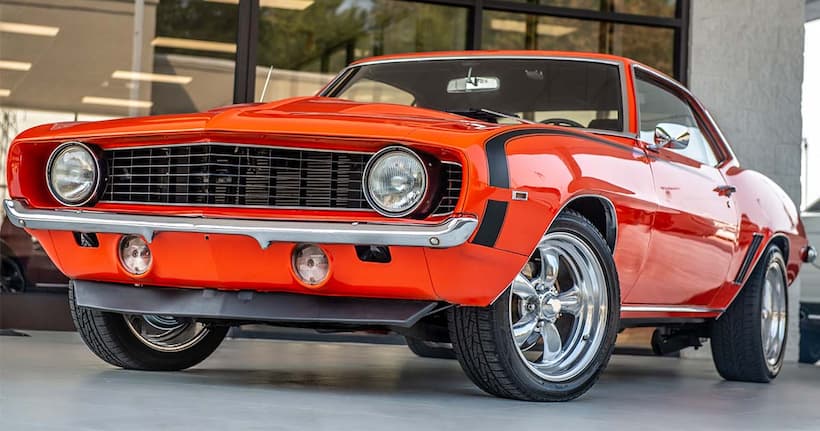 Your car or motorcycle insurance will cover damage to your vintage car or your sweet ride while it is in storage for the winter as long as you have comprehensive coverage.
If you store it on the street or at a storage facility, you may be required to have insurance.
Talk to your Western insurance expert about purchasing car insurance. We have the knowledge and expertise to guide you through this process to protect your vintage car or motorcycle in storage for the winter.
Does car insurance cover my vintage car while it is stored in my garage?
Your car or motorcycle insurance still covers your vintage car while it is stored in your garage for the winter, as long as you have comprehensive insurance.
Unlike collision insurance, comprehensive insurance protects your vintage car from damage while it is off the road.
Motorcycle insurance covers storage
Motorcycle insurance covers your bike while it is stored for the winter. It may already take into account an annual storage period and therefore have a lower rate. If you want to reduce your rates while your bike is in storage, you can raise your deductible for collision insurance and lower the limit for your liability insurance, just make sure to adjust your policy again in the spring.
Consider classic car insurance
Like motorcycle insurance, classic car insurance takes into account that your vintage car is stored for a good portion of the year and may cost less than standard car insurance. It includes comprehensive insurance so all the time and money you put into restoring it will not go to waste if it is damaged while in storage. Another benefit of classic car insurance is agreed valuation, which means that a predetermined dollar amount will be paid out if your car is a total loss.
Your Western insurance expert will answer any questions you may have about classic car insurance.
What if my car or motorcycle is stored on the street or in a storage facility?
If your car or motorcycle is stored on the street your comprehensive insurance covers it and in some parts of Canada, you will be required to have third-party liability coverage. Even if your car is parked, you could still be liable for damage or injury if it rolls and hits someone or something.
If you store your vehicle in a storage facility like a storage unit, it will be covered by your insurance and the facility will probably require you to have it. If your car or bike is at a storage facility that specializes in storing vehicles, it may be covered by their insurance, but you should still keep your own.
Keep comprehensive insurance when storing your motorcycle or vintage car
You should have comprehensive insurance for your motorcycle or vintage car while it is in storage. Your car could be damaged by vandalism, theft, a hit and run, bad weather, or other types of physical damage even when you are not driving it.
Western has car insurance experts across Canada. Fill out our form in one minute. One of our insurance brokers will contact you shortly. Our experts are also available now in branch or on the phone to help you navigate the home insurance journey that will give you the right policy for your situation.