Does My Car Insurance Cover My Windshield?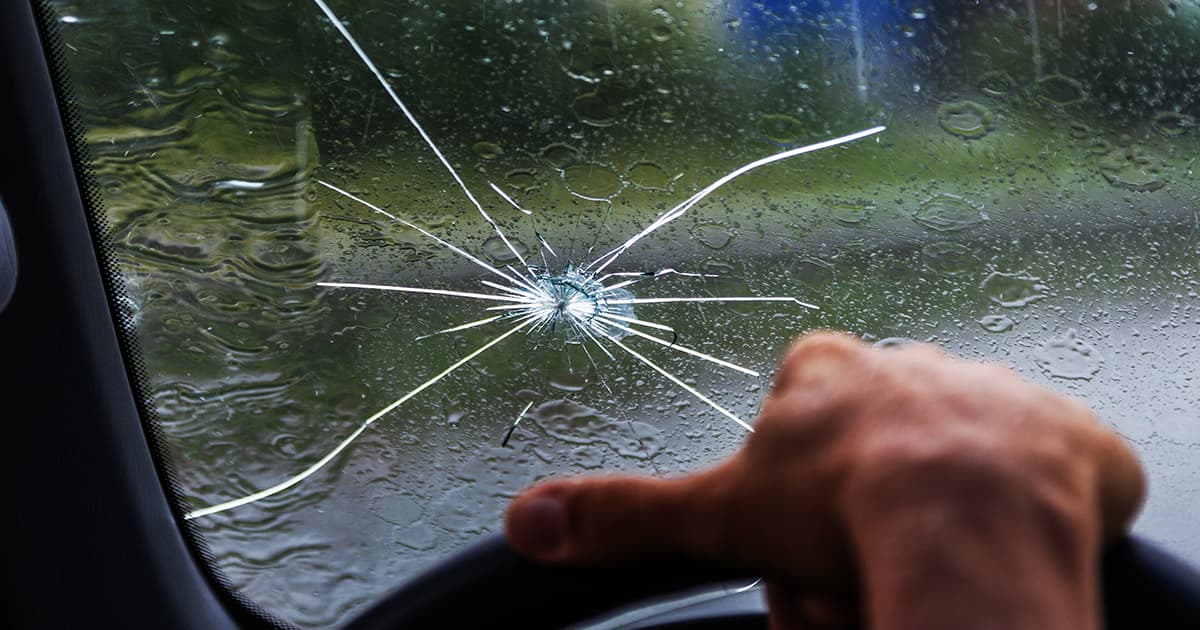 A stone flies up and you see a crack or chip right away on your windshield. If your windshield is just chipped, it should be reparable but if it turns into a crack, you may need to get it replaced.
Does your car insurance cover it?
Comprehensive insurance can cover cracked or chipped windshields
In most cases, your car insurance will cover the cost of chips or cracks in your windshield if you have comprehensive coverage, which is optional.
You can fix a chip in your windshield without paying the deductible. If you get your chipped windshield repaired, you make a claim and you are reimbursed for the cost of the work done.
If it's a larger crack and your windshield needs to be replaced, then your deductible will apply.
Car insurance policies can have different terms and conditions regarding windshield replacement coverage. Review your policy or contact your Western Financial Group insurance expert to understand the coverage details about cracked or chipped windshields and their repair or replacement.
Is wear and tear on my windshield covered?
The natural ageing of a windshield is called pitting and it's usually caused by sand, dust, and other debris coming into contact with your windshield over time. It's considered as wear and tear and is not commonly covered by your insurer.
What else does comprehensive insurance cover?
In additional to glass coverage, comprehensive car insurance also typically includes protection for damages to your car that aren't caused by a collision with another vehicle, such as:
Theft: This coverage protects you if your vehicle is stolen or if parts of your vehicle are stolen (e.g., wheels, stereo system).
Vandalism: If your car is intentionally damaged by someone, such as graffiti or keying, comprehensive coverage will provide protection.
Fire: Comprehensive insurance covers damages resulting from fire, including if your vehicle is completely destroyed.
Natural disasters: It covers damages caused by natural disasters such as hurricanes, tornadoes, earthquakes, floods, or hailstorms.
Falling objects: If your car is damaged by a falling object, such as a tree limb or debris, comprehensive coverage will typically cover the repairs.
Animal collisions: Comprehensive insurance may cover damages caused by hitting an animal, such as a deer or a dog.
How do I to make a claim?
Follow these general steps:
Gather information related to the incident: including the date, time, and location of the accident, contact details of involved parties and witnesses, license plate numbers, insurance information, and any relevant photographs or documentation.
Notify your insurance company as soon as possible after the incident: Provide them with the details of the accident or incident and any relevant information you have gathered. They will guide you through the claims process and provide specific instructions.
Follow instructions: Your insurance company will provide instructions on what documents or forms are required to process your claim. This may include a claim form, a copy of the police report (if applicable), repair estimates, medical records (if there are injuries involved), and any other supporting documents.
Document the damages: Take photographs of the damage to your vehicle and any other property involved in the incident. This will serve as evidence for your claim.
Cooperate with the investigation: If your insurance company needs to investigate further or assess the damages, cooperate with their requests. This may involve providing additional documentation, allowing them to inspect your vehicle, or working with their claims adjuster.
Keep records: keep copies of all documents and forms related to your claim.
Follow timelines: Meet any deadlines or timeframes set by your insurance company for submitting documents or information.