Does My House Need Title Insurance?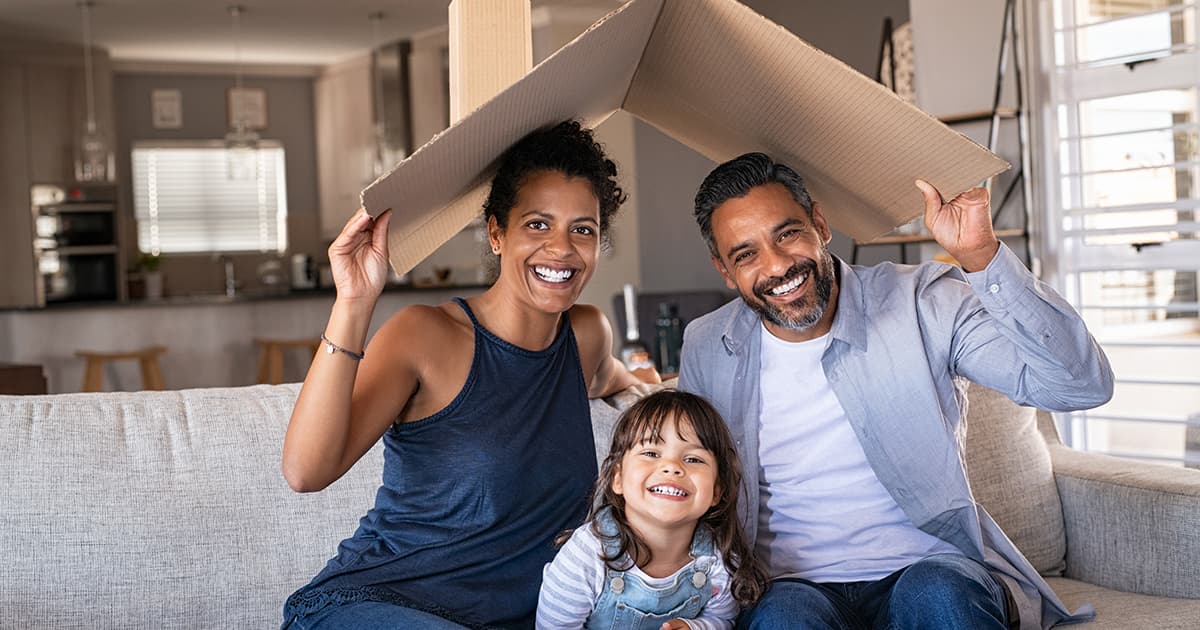 Title insurance isn't legally required for your home in Canada, but it can protect you against another person claiming an interest in your property.
Title fraud typically involves a fraudster using forged documents or stolen personal information to transfer your home's title to himself without your knowledge. The fraudster uses the fake title to secure a mortgage on your home and then disappears with the money.
This kind of insurance also helps protect you against what's called unknown title defects that can prevent you from having clear ownership of your home.
Here are 7 questions answered about title insurance:
What does 'title' mean?
When you buy a house, you receive the title, or legal ownership, to that property.
You obtain title to a property when the owner signs the deed (transfer document) over to you.
The title is filed in your province's or territory's land registration system and it shows who has "title" (legal ownership) of the property.
What does title insurance cover?
Title insurance may provide protection from:
Unknown title defects that prevent you from having clear ownership
Existing liens against your property's title, such as unpaid debts secured against the property by a previous owner, including: Utility bills, mortgages, property taxes, condominium charges
Encroachment issues such as a structure on your property that encroaches on your neighbour's property
Errors in surveys and public records.
Title fraud or forgery
Other title-related issues that may affect your ability to sell, mortgage, or lease your property in the future
What doesn't title insurance include?
Title insurance typically doesn't include:
Known title defects at the time of purchase.
Indigenous land claims
Environmental issues and hazards, such as soil contamination.
Issues that are only discovered when there's a new survey or inspection of your property
Any additions or changes to your property that you have made
Anything that doesn't already exist in the public record
Is title insurance part of my home or condo insurance?
Title insurance is not a substitute for home insurance and it isn't included in home insurance.
Home insurance doesn't protect you against title fraud.
Home insurance protects you from what might happen, such as theft, fire, unexpected accidents or injuries, certain types of weather-related events.
Title insurance protects you from things that may have already happened but are unknown or hidden, such as encroachment issues, unpaid taxes, and title fraud.
Commercial title insurance helps protect your business or commercial real estate investment from known and unknown title issues, such as building permit and zoning issues, tax arrears, and fraud. It can give you protection if your interest in the title is challenged.
Will my bank ask me to get title insurance?
When you are buying a home (or business), your mortgage lender may require you to purchase title insurance in order to get a mortgage to protect themselves.
How much does title insurance cost?
It's a one-time cost, and it's usually several hundred dollars. It's usually based on the value of your property and your provider.
Once you buy title insurance, it's valid for as long as you own the property.
Where do I get title insurance?
You can get it through an insurance broker or through your real estate lawyer/notary during the closing process.
Tips to protect yourself against title fraud
One of the best ways to protect yourself against title fraud to protect your personal information from identity thieves:
Do not give voluntarily give out personal information on the phone, through mail or online unless you have initiated the contact or you are certain of the people with whom you are dealing.
Find out how any personal information will be used and shared.
If something is out of whack with your billing cycles, follow up to make sure everything is okay and you are not a victim of fraud.