Does Your Business Need Artificial Intelligence?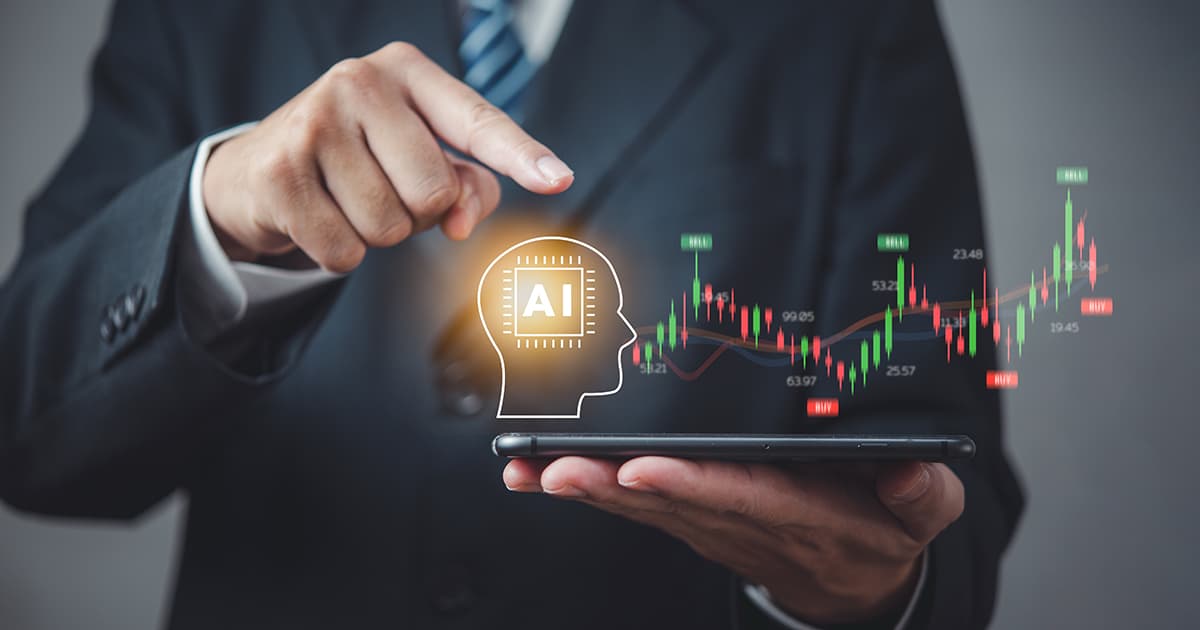 Businesses are adjusting to the explosion of Artificial Intelligence (AI). As with any new technology, caution is advised, regardless of what new AI tools you choose to use for your business.
Here's a breakdown of the top benefits of using AI tools in your business, as well as the top risks and a few straightforward ways to lessen them.
Top 3 Benefits of AI for Business:
Personalization and 24/7 customer care: AI is great for analyzing customer data and behavior, making it easy to create customized experiences for improved customer satisfaction and a faster response time.
You can now find AI-powered chatbots that provide round-the-clock customer support, after an initial setup phase.
Increased efficiency and productivity: AI can automate repetitive tasks, allowing employees to focus on more value-added activities. Many businesses are seeing increased efficiency and productivity across various business processes, where AI is cutting costs and leading to business-wide innovation and creativity over time.
Data analysis and insights: AI can process and analyze large volumes of data quickly, giving it the ability to identify valuable insights and patterns that would be challenging or time-consuming for your employees to replicate.
Real-time data and predictive analytics aids in better decision-making and strategic planning, without removing the human element of ideating and taking the next steps.
How can insurance companies use AI?
AI can help insurance companies find evidence of potentially false/fraudulent claims and speed up the underwriting process, during which insurance companies evaluate potential customers to determine their risk.
AI can automate repetitive knowledge tasks, such as classifying submissions and claims. It can also generate insights from large complex data sets to enhance decision making.
AI cannot replicate the empathy, warmth, and emotional connection that human insurance experts establish with their clients. Those human qualities cannot be replaced by algorithms.
Western Financial Group offers a complete set of insurance products and solutions through our licensed sales brokers who are located across Canada. We offer car, home, many types of recreational vehicles and commercial/business insurance.
Top Risks of AI for Business:
1. Data privacy and security: AI inherently handles large amounts of data, which has many experts raising concerns about data breaches, privacy violations, and unforeseen effects down the road. Businesses absolutely must ensure that proper security measures are in place to protect sensitive information, for both their internal processes and client-facing content.
2. Bias and fairness: Unfortunately, AI systems are only as good as the data they are trained on, which has been created by sometimes-faulty human beings. If the data is inaccurate or biased, the AI's predictions and decisions can be unreliable and biased. Studies have shown that due to widespread conscious and unconscious discriminatory content available online, some AI tools eventually create unfair or discriminatory responses.
AI content also needs to be fact-checked regularly, especially if it's pulling from content outside of your company's libraries. Inaccuracies or discrimination in AI-generated results can damage a company's reputation and lead to legal issues but can be mitigated with awareness.
AI dependency: Be careful not to build too much reliance on AI systems into your business model, as it can pose risks if those systems fail or require significant maintenance at some point. All businesses need backup plans and robust infrastructure, which is why AI should never be considered a replacement for your employees. It is best thought of as a tool to help employees speed up their processes.
Regulatory compliance: The use of AI in certain industries, such as the financial, education, or construction sectors, may be subject to regulatory guidelines. Make sure that you are following these regulations and have liability insurance to cover your business against unexpected issues.
Strategies to Maximize Benefits and Mitigate Risks:
Ethical AI: To the best of your ability, always develop internal AI processes with fairness, transparency, and accountability in mind to minimize biases and ensure ethical use. Be transparent with your customer base about your usage of AI tools.
Human-AI collaboration: Focus on ways AI can augment human capabilities, rather than replacing them entirely. AI could be your next great tool, not your next great hire.
Continuous monitoring: Regularly monitor AI systems like chatbots to identify and address issues promptly before they become widespread customer complaints.
Data governance: Implement strong data governance practices if you haven't already to ensure data quality, security, and compliance. Double-check all AI content and fact-check before posting.
Legal and compliance teams: Involve legal and compliance teams before running any pilot tests of new tech to ensure AI systems meet industry-specific regulations.
Liability insurance: Make sure your business is covered by liability insurance against any possibility.