Does Your Family Need Farm Insurance?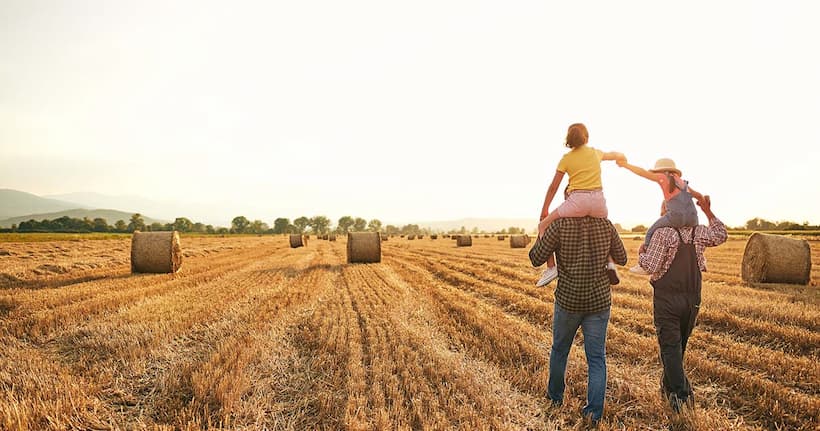 Owning a farm is a big responsibility, especially if you have a family. Farm insurance provides a safety net and peace of mind because you know your family and your business will be protected.
Talk to your Western insurance expert about buying farm insurance. We have the knowledge and expertise to guide you through this process and explain why farm insurance is important if the unexpected happens.
Here is what you need to know about farm insurance:
Why you should have farm insurance
If an accident happens on your farm, you risk losing your family's business, livelihood, and home if you do not have proper insurance. Accidents happen to even the most experienced farmers, and a fire, liability claim, or other scenario could destroy everything you have worked for overnight.
Your Western farm insurance expert will answer any questions you may have about farm insurance and what policy is right for you.
Types of farm insurance
Farm insurance is a form of business insurance designed specifically for farmers.
Most farms need these basic types of insurance:
Livestock
Livestock insurance protects your livestock and different types are available for cattle, horses, pigs, poultry, and sheep. It covers weather and natural occurrences such as fire hail, and windstorm, and risks from transportation and accidents.
Machinery and equipment
Farm machinery is a huge investment, so make sure it is covered by your farm insurance policy. Machines like tractors, mowers, sprayers, and conveyor belts can be covered together or individually for protection from fire, lightning, and explosion. You can also get equipment breakdown coverage.
Buildings and structures
Coverage for barns, buildings, and other structures is available based on size, age and purpose, so important aspects of your operations are protected. Farms generally have both residential buildings and outbuildings. For your home and other residential buildings, you will need residential property coverage. Outbuildings like barns will need to be insured with commercial property insurance.
Vehicles
You will need insurance for farm vehicles and may require both personal and commercial car insurance. Any vehicle that is used for farm work needs to be insured with commercial vehicle insurance, while cars you only use for personal use only need personal car insurance.
Farm general liability insurance
Farm general liability insurance is essential for any farm so that you and your family are covered in case of liability claims against your business. Your general liability coverage protects you if someone is injured on your farm or their property is damaged. It also covers legal fees if there is a claim of negligence.
Pollution cleanup
Insurance for pollution cleanup expenses is also a good idea. This type of coverage helps pay for cleanup costs if pollutants contaminate land or water.
Employer's liability
A farm can be a hazardous workplace and if one of your employees becomes ill or injured because of their job, employer's liability insurance can cover costs not covered by Worker's Compensation.
Business interruption insurance
If your farm loses income because of a covered, physical loss, for example, a barn burns down, loss of income (or business interruption) coverage will help you pay bills and continue operations until the damage is repaired.
Many of our Western experts have farmed or have family in the industry — we know farm and ranch insurance is incredibly unique. Why? It often combines parts of personal (farmhouse) and business into one policy. Our licensed team will help you understand the coverages and, most importantly, that you're insured to value. We access products from this country's top insurance companies to place your ag business.
Fill out our form in one minute. One of our insurance experts will contact you shortly. Our farm experts are also available now in branch or on the phone to help you navigate the farm insurance journey that will give you the right policy for your farm.