Electric Bicycle Sales Booming Now There's A New Problem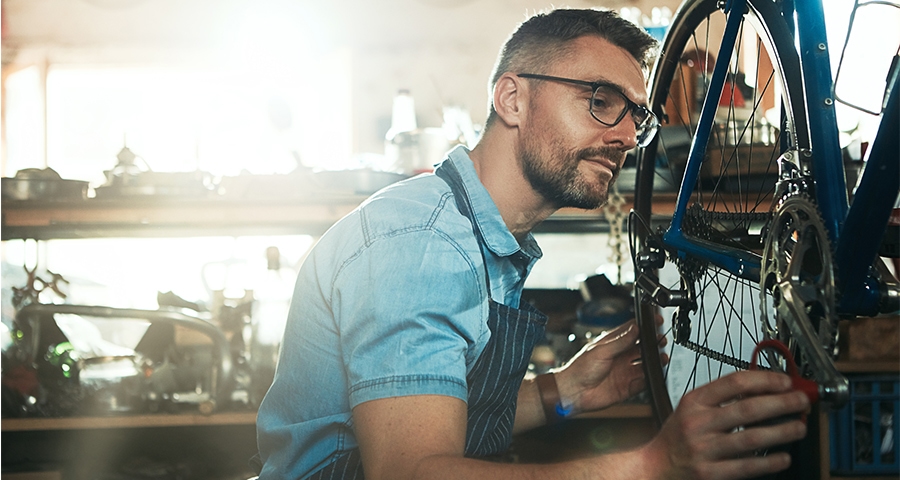 The use of bicycles, E-bikes, and E-scooters surged in Alberta during the pandemic. Bikes are already popular with the health and environmentally conscious, and Albertans have been doing more outdoor activities due to social distancing rules. E-bike and E-scooter use has also increased, and all three modes of transportation are a great alternative to public transit. Even with health restrictions being lifted in Alberta, many commuters are hesitant to get on a crowded bus or train and risk the spread of COVID-19.
Calgary is the e-scooter capital of the world
Calgary and Edmonton have both participated in pilot programs allowing rental E-scooters on public property and both have encouraged their use in bike lanes and on shared pathways. Calgary City Council approved the E-scooter program again after the success of the first two-year pilot program. According to the University of Calgary, between October 2018 and October 2020, 1.9 million trips were taken on E-scooters and E-bikes by 200,000 users, which is more trips than in any other city in the world. Most E-scooter uses took place during morning and afternoon rush hour and on weekend afternoons, proving the viability of micro-mobility vehicles as an alternative method of transportation.
The popularity of bikes, E-scooters, and E-bikes show no sign of slowing down, and with this success comes a new problem – bicycle shops and repair shops are slammed, inventory is low, and wait times are long. If you are an avid cyclist, E-bike, or E-scooter rider, you may be out of luck – unless you are also the owner of a mobile repair service shop. A mobile repair service might be the best bet for Albertans who need their bikes or scooters repaired quickly.
Insurance for your mobile bike, e-bike, or e-scooter repair business

Having a mobile repair business is the ideal business venture for a forward-thinking entrepreneur. Just make sure to have the right insurance for your mobile bicycle, E-bike, or E-scooter repair business, so, you can avoid expensive hassles and focus on growing your customer base.
General liability insurance
General liability insurance is basic coverage that every business should have. It protects you from many risks you might face as a business owner. It covers expenses resulting from:
Bodily injury if someone is hurt as a direct result of your business operations
Damage to another person's property caused as a direct result of your business activities
Lawsuits and settlements
Advertising and personal injury, which means you are protected from claims of libel or slander or problems with your advertising, such as copyright infringement
Commercial vehicle insurance
You probably need a work truck or van to get to customers' homes and your personal car insurance policy does not provide enough coverage. You need commercial vehicle insurance in case you are in an accident on your way to or from a customer's home or your vehicle damages their property.
Commercial property insurance
If you rent a space where you do repairs or have a shop at home, you should consider commercial property insurance. Your landlord may require it if you rent your space. Commercial property insurance protects your shop and its contents from damage caused by insured risks like fire, vandalism, theft, and some forms of water damage and will pay to repair or replace damaged business property.
Professional liability insurance
Professional liability insurance protects you from claims that your work caused damage or injury. For example, a customer could get injured on their E-bike and claim it was your work that caused their injury. Professional liability insurance would cover your legal expenses.
Owning a mobile E-scooter, E-bike, or bicycle repair shop can be rewarding and profitable. Talk to your Western Financial Group insurance broker to find the right coverage for your mobile repair business at an affordable rate.