Electricians Need the Right Insurance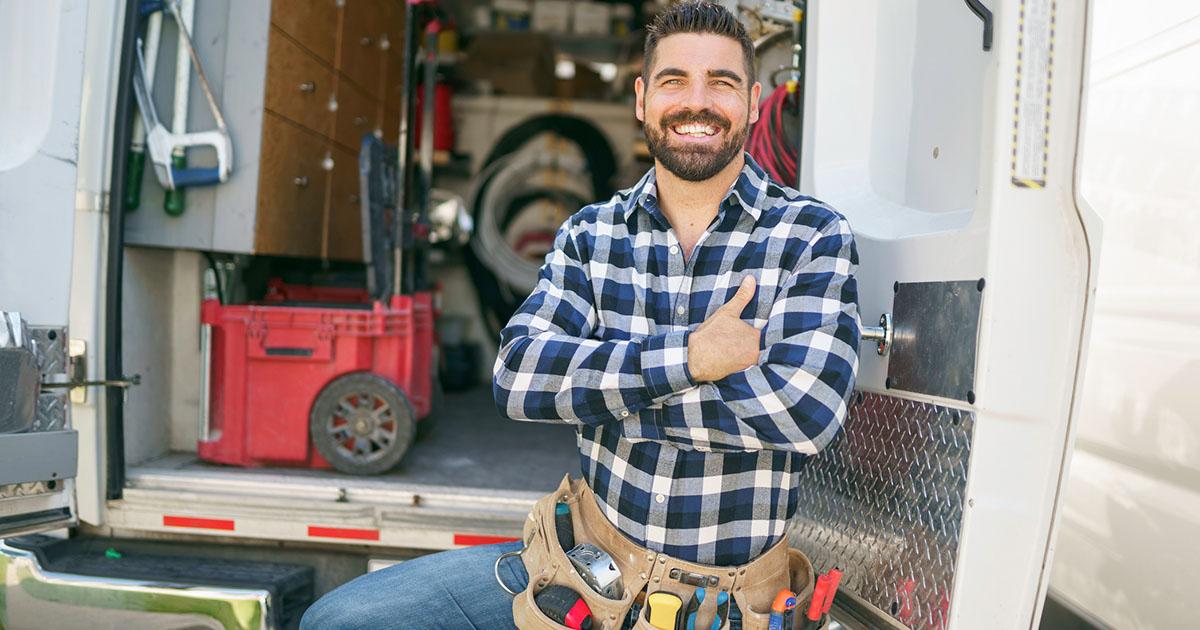 Your electrical business has unique risks and unique needs.
Electrician insurance gives you the protection you need on the job and after the job is done.
Ask your Western business insurance expert what insurance for electricians you need to protect your Alberta electrical business.
We've got the expertise and knowledge to get you the right electrician insurance package customized to your needs.
What is insurance for electricians?
You are in a specialized trade that has risks. The right insurance package for electricians can help you gain the confidence of new customers, add to your reputation, and grow your business.
An electrician's insurance package will help protect you against on-the-job risks that you face, including third-party bodily injury and property damage, and potential problems after a job is completed.
Go over the types of coverages you need in detail with your Western business insurance expert to make sure your electrical business has the right electrician insurance package.
Commercial General Liability Insurance (CGL): This type of coverage protects electricians against day-to-day risks, such as third-party bodily injury or damage to a client's property. Commercial General Liability Insurance generally covers medical fees and legal expenses, regardless of the outcome of a lawsuit by a client against you.
It also covers completed projects, damage to rented premises, and issues with the advertising of your business.
Without commercial liability insurance, you would be responsible for paying any liability costs out of your own pocket.
Professional Liability Insurance: It's also called Errors and Omissions Insurance (E&O). Professional Liability Insurance provides coverage for misconduct, negligence, or failure to deliver a service as advertised. For example, if a client asks you to check their house wiring and you fail to notice that it isn't all up to code and 10 days later an electrical fire occurs, your client could sue you for negligence. This type of insurance could cover the legal fees and damages, including monetary judgments. It's essential for electricians.
Equipment and Tools Insurance: This type of coverage replaces, or repairs damaged, stolen, or lost equipment and tools, accessories, or other property that you use as an electrician. Anything valued at less than $1,500 is considered a tool and anything above that limit is considered equipment.
Commercial Vehicle Insurance: If you have a business car, truck, or van that you use as part of your electrical business, it needs commercial coverage as part of your plumbing insurance package. Your personal car or truck insurance usually won't cover your electrical business.
Surety Bond: When you accept a job, you are obligated to complete it. A surety bond, or contractor bond, will pay your customer if your electrical business does not complete a job. You can obtain a surety bond for a specified amount from your Western insurance business expert. It's typically required by your province to hold an electrical license.
Do I need subcontractor's insurance: Most insurance policies cover only your full-time employees and usually exclude subcontractors. You can get coverage extensions for subcontractors.
If you are a subcontractor, it's recommended you buy your own liability insurance to protect yourself if you work at different job sites.
Commercial Property Insurance: This type of insurance can cover losses due to fire or lightning, including removing property to protect it from further damage. You can also include vandalism and malicious mischief in your commercial property insurance in your electrician insurance.
Pollution Liability Insurance: It is a specialized type of coverage that will protect you against pollution-related accidents that cause third-party injury or property damage. If your work causes some kind of pollution hazard, your business will have protection.
Ask your Western insurance expert about pollution liability insurance as part of electrician insurance.
How much is electrician insurance?
It's recommended that electricians have at least $1 million or $2 million in commercial liability insurance coverage. The size of your business, number of employees and the type of work you do will be factors in how much liability insurance you need.
Every electrician has different requirements so it is unlikely that all electricians would pay the same monthly or annually for their coverage. Ask your Western business insurance expert to help you get the right coverage at the right value for you.
Your Western insurance expert will go over in detail what is needed for your electrical business.
Western Insurance has licensed BUSINESS INSURANCE EXPERTS to get your Alberta electricians business the right electrician's insurance package. Our experts are available now to help you navigate the business insurance journey to protect your electrical business.