Food rescue program receives Western support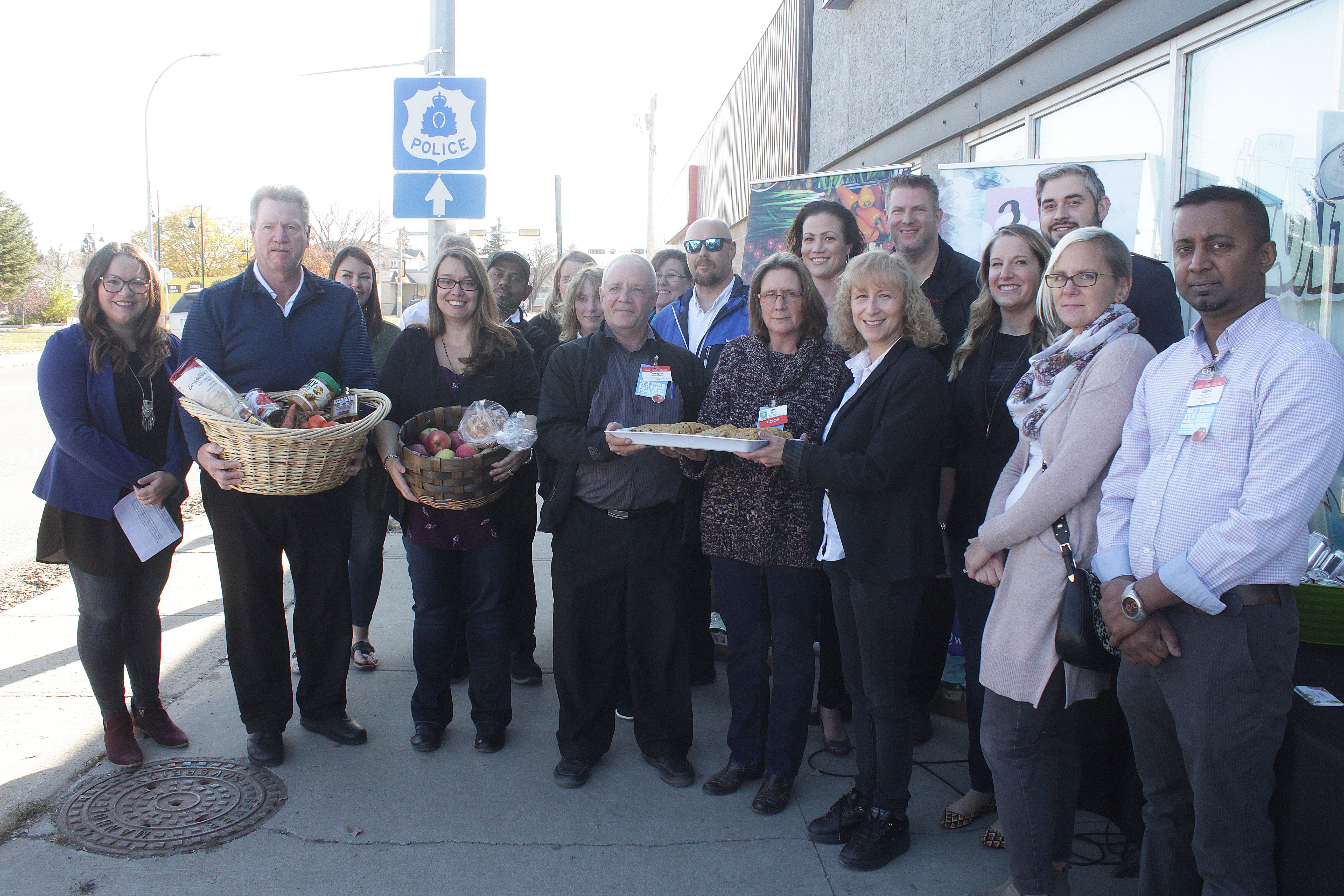 Western Financial Group is steadfast in its drive to create a hunger-free community, as seen by its support of a High River-based project that expands access to fresh food and challenges food insecurity.
Wild Rose Community Connections (WRCC) — an agency dedicated to helping families in Alberta's Foothills region — started the Food Connections series of projects, one of them being Food Rescue.
As part of the initiative, WRCC has partnered with local grocers No Frills and Sobeys. Food that would have been discarded due to damage, excess or imminent best before dates is, instead, rescued.
High River's Co-op has also donated bread to the program.
Fresh, frozen or refrigerated food items are delivered to the Salvation Army Foothills twice a week. Western's High River branch sponsored the glass-doored fridge at the food bank — a vital appliance.
"It just warms my heart to think we're able to help provide food to people in High River," Linda Holmes, branch manager, said, adding rescued produce, meat and dairy products are now available.
People also access these items without Salvation Army assessment. The fridge and freezer — the Rotary Club of High River sponsoring the latter — make up a self-serve market, along with expanded shelves.
The Food Rescue project helps people obtain items that might not have been available in hampers.
"Being (connected) to a project like this is key for us," Holmes said, adding the branch helps projects that assist peoples' basic needs. "We are a company that steps up and helps people when they need it."
Sarah Bruinsma, WRCC food security program coordinator, said the Food Rescue initiative positively impacts people, place and planet. Food waste entering the landfill is reduced locally as well, she said.
Sponsorships were vital in hosting the project at the Salvation Army Foothills food bank, Bruinsma said.
"We wouldn't be here today if it wasn't for Western Financial Group and Rotary," she said, noting the project is already making a difference for people who use the food bank.
Both Bruinsma and her program partner Brianne Fredell hear from people every day. They're sharing their gratitude in that they can access fresh food through Food Rescue.
Lieutenant Chad Cole, with the Salvation Army Foothills, said the food bank must always consider the shelf life of food and, because of this, have usually received non-perishable items.
"But we always wanted to have the fresh produce and more healthy options available," he said.
Through WRCC and support from Western and Rotarians, Cole said a dream project became a reality. He said it's been a great success, as the shelves are almost empty just hours after a rescued food delivery.
Food safety standards are critical. The process starts at the grocery stores where meat that is to be rescued is flash frozen on-site and then transported to the food bank, Cole said.
The glass-fronted fridge and freezer allow people to easily see and take the items they want. He said the project would not have been feasible without support from Western and local Rotarians.