Get Your House Ready for a Spring Sale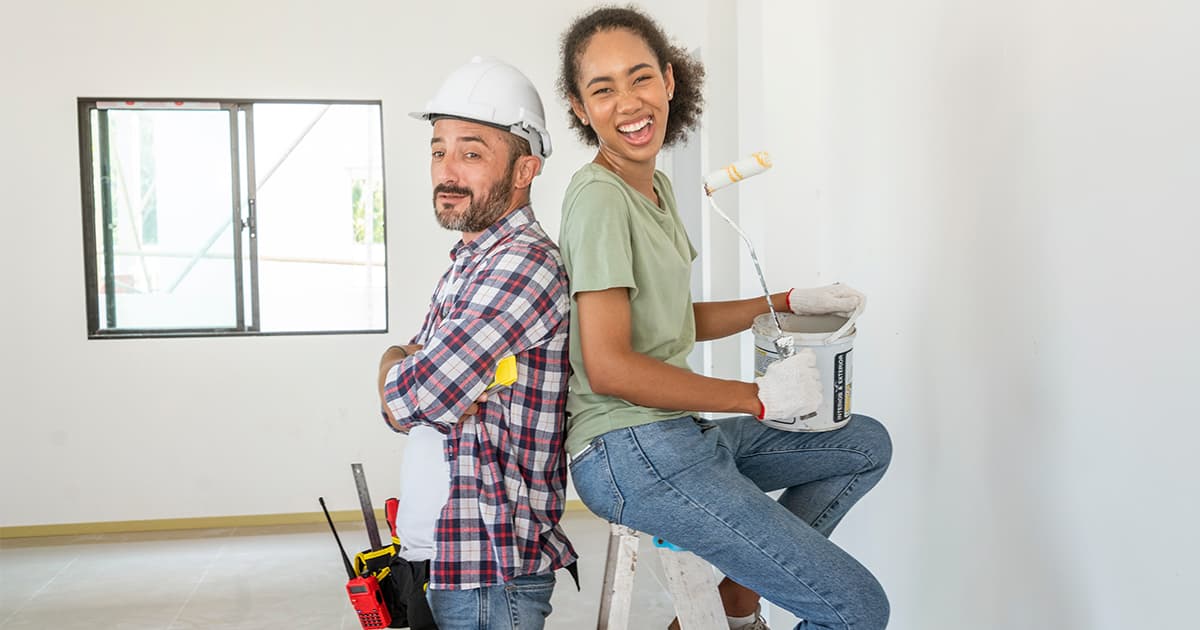 If want to sell your house this spring, now is the time to get it ready for a sale.
Your house should be as desirable as possible to potential buyers. That means you likely have some prep work to do.
Follow these 5 tips to get your house ready for a spring sale
1. Do Any Needed Repairs
You'll need to make a list. Start with the outside of your house.
You can't make a second first impression. Buyers see the outside of your house first.
Does it need any painting? What kind of shape are your front steps in? Does your deck need a coat of stain or paint, and do any steps or railings needed to be repaired? Do you need any landscaping done or a yard cleanup? How about adding some flowers?
Make a list of what needs to be done inside, too.
Inside your house, fix what doesn't work, like a door or window that doesn't open or shut properly. Clean dirty rugs. Replace an old shower curtain. Clean your windows.
If you can afford a cleaning service, hire one to get things nice and clean.
2. Paint your walls
Buyers notice the walls. Are the walls in your house dirty or scuffed? Do they need some plaster repairs?
Paint as much of the house as you can, but choose neutral colours like grey, off white or a light taupe. This will make your house look fresh and clean.
3. Declutter
A messy and cluttered house can be a turnoff. Donate or sell furniture and other household items that you don't use any more. Figure out what you may need to throw away.
One piece of artwork per room is enough. You don't need to exhibit all your family photos. Add some plants and throw pillows to make rooms looking more inviting.
Again, if it's in your budget, hire professional cleaners to help you get the job done.
4. Consider Staging Your House
Make sure that your house looks spacious and doesn't have too much furniture in each room. You don't want your house to look small and crowded. You want to downplay any weaknesses.
Note that it's best to stage your home before you list your property because you will usually increase your chance of a fast sale at a higher price.
5. Don't Forget About Your Paperwork
It's not always obvious but getting your paperwork in order is necessary.
Buyers often ask to see property tax, school tax and electricity bills to know how much they will be paying for these services. They may want to see your ownership deed.
Keep receipts for any renovations to show their value.
If you're selling your house and you want to buy another, go to your bank, and get a pre-approved mortgage so that you can be ready for this purchase.
Remember that if you are hoping to sell your house this spring, it's all about curb appeal.