Habitat for Humanity offers new lease on life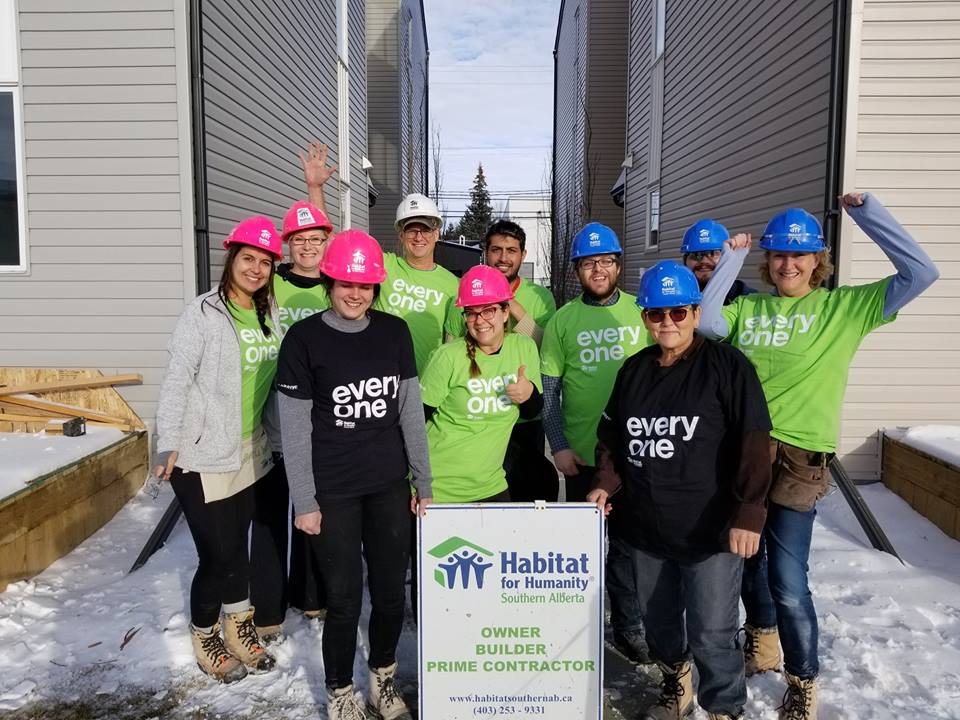 Our day spent in partnership with Habitat for Humanity Southern Alberta building a home was all it took for our volunteer team to learn new skills, and most of all, know we were helping change lives.The non-profit's long tradition of bringing people together to enhance families' independence and strength through affordable homeownership started back in 1985 with Canada's first build.
On Nov. 4, Western's team arrived eager to start and we were soon unloading truck beds, hanging drywall and insulating walls — we can't forget using screw guns, some of us for the first time. In the end, our hearts were filled with pride. That feeling is not soon to go away. Western team members enjoyed talking about each moment the day after as well — especially new experiences.
"I'm especially proud to be part of Western, a company that gives its people chances to get out and make a difference where it's most needed," Rod Cunniam, head of digital and brand, said. "Each time we partner with not-for-profits, we meet great people who help care for communities and people."
It takes a group effort — volunteers and staff — to put families in need in homes and start the process toward stability. We worked side by side with a Habitat homeowner, driving the day's importance home. All people need is a chance to succeed and on build day, there was something bigger in motion. Simply put, it was about providing people the opportunity to invest in themselves and create something better.
The houses we helped build are likely to be completed in spring 2019. Our opportunity to learn more about Habitat for Humanity through a day's hard work opened our eyes. Knowing what is done each day and that we had a part to play in it, meant our hearts grew that day.