Head office team supports local charities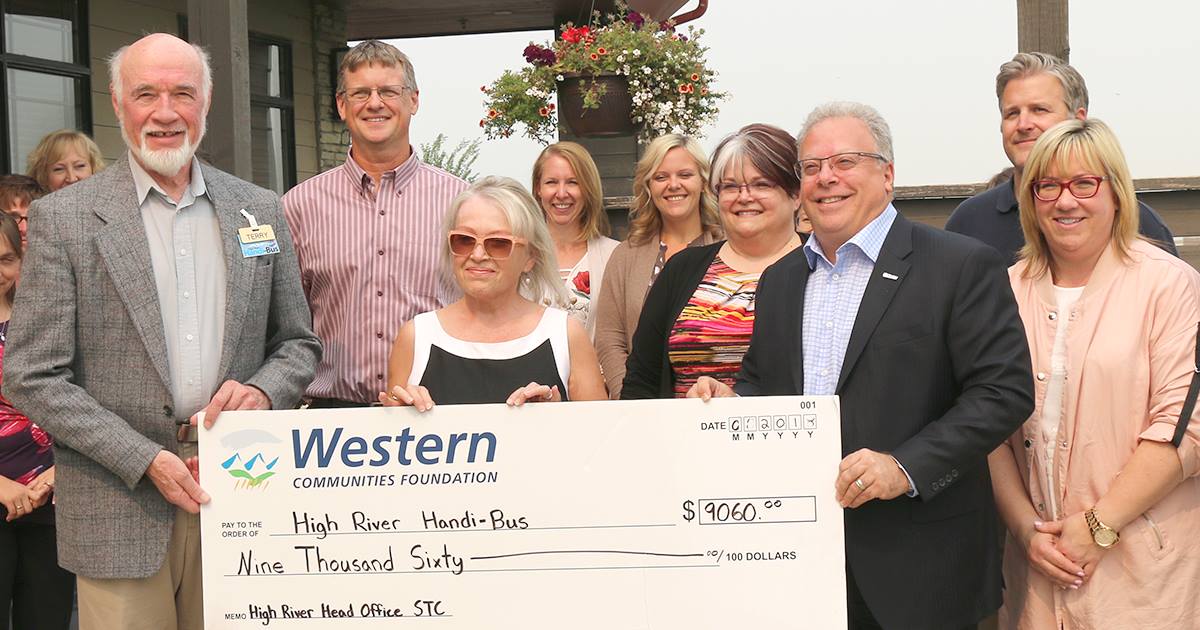 Western Financial Group is proud to continue supporting the communities in which employees live and do business in through the Western Communities Foundation. Western's High River corporate office team raised $36,242 from their Support the Cause walk this past May. Having reached their fundraising goal, 50 per cent of the contributions went to local charities.
Team members shared their desire to split the amount between two non-profits and donated $9,060 to both the Foothills Country Hospice and the High River Handibus Society. Kenny Nicholls, Western's CEO and president, addressed those gathered at the celebration lunch.
"At Western, our head office team was excited to select the High River Handibus and the Foothills Country Hospice as our charities," he said.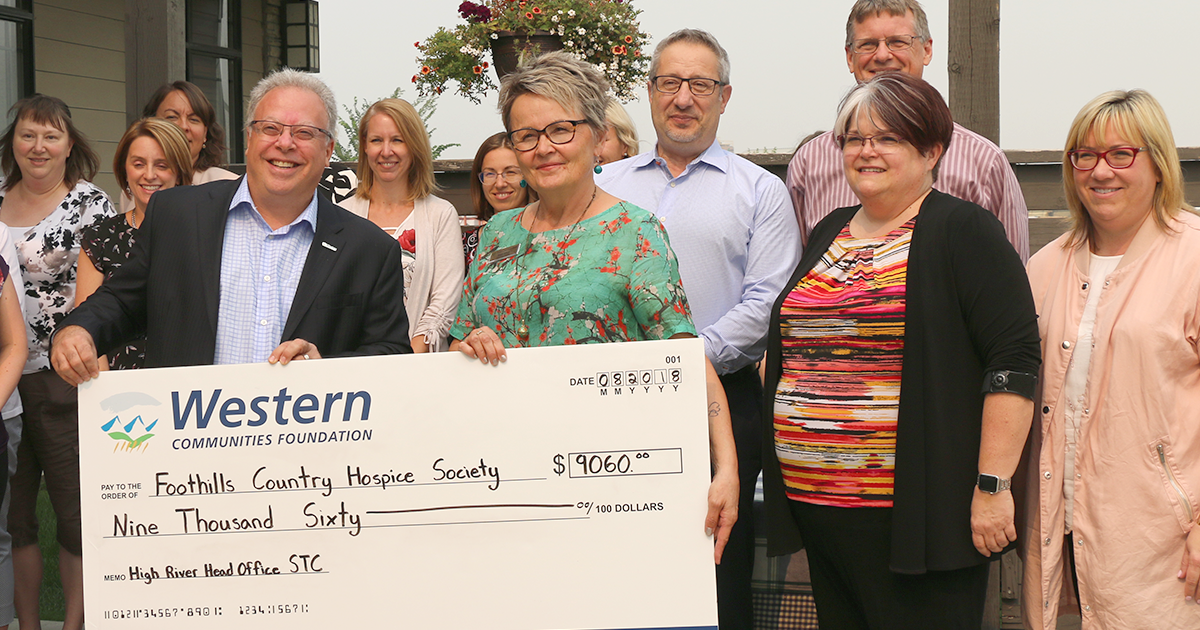 "Western's people across the network set off on their own Support the Cause walks at the same time as us. It's a major accomplishment that all branches have the same ability to give back to their own charities," Nicholls said.
"As community members, these two not-for-profits play a vital role in bettering residents' lives in High River and the MD of Foothills and we support their ongoing work."
Guests included Terry Storch, High River Handibus Society president, Cynthia Malner-Charest, Handibus Society secretary, and Dawn Elliott, executive director of the Foothills Country Hospice Society. Storch said the board is grateful for the donation, which will help pay fuel charges for the society's vans. As for Elliott, she said the funds will assist in purchasing recliners for the patient room at the hospice.
The remaining $18,122 was raised for the Western Communities Foundation and will assist in funding matching grants, infrastructure grants and student bursaries across the network.