Hope served up hot at Streets Alive Mission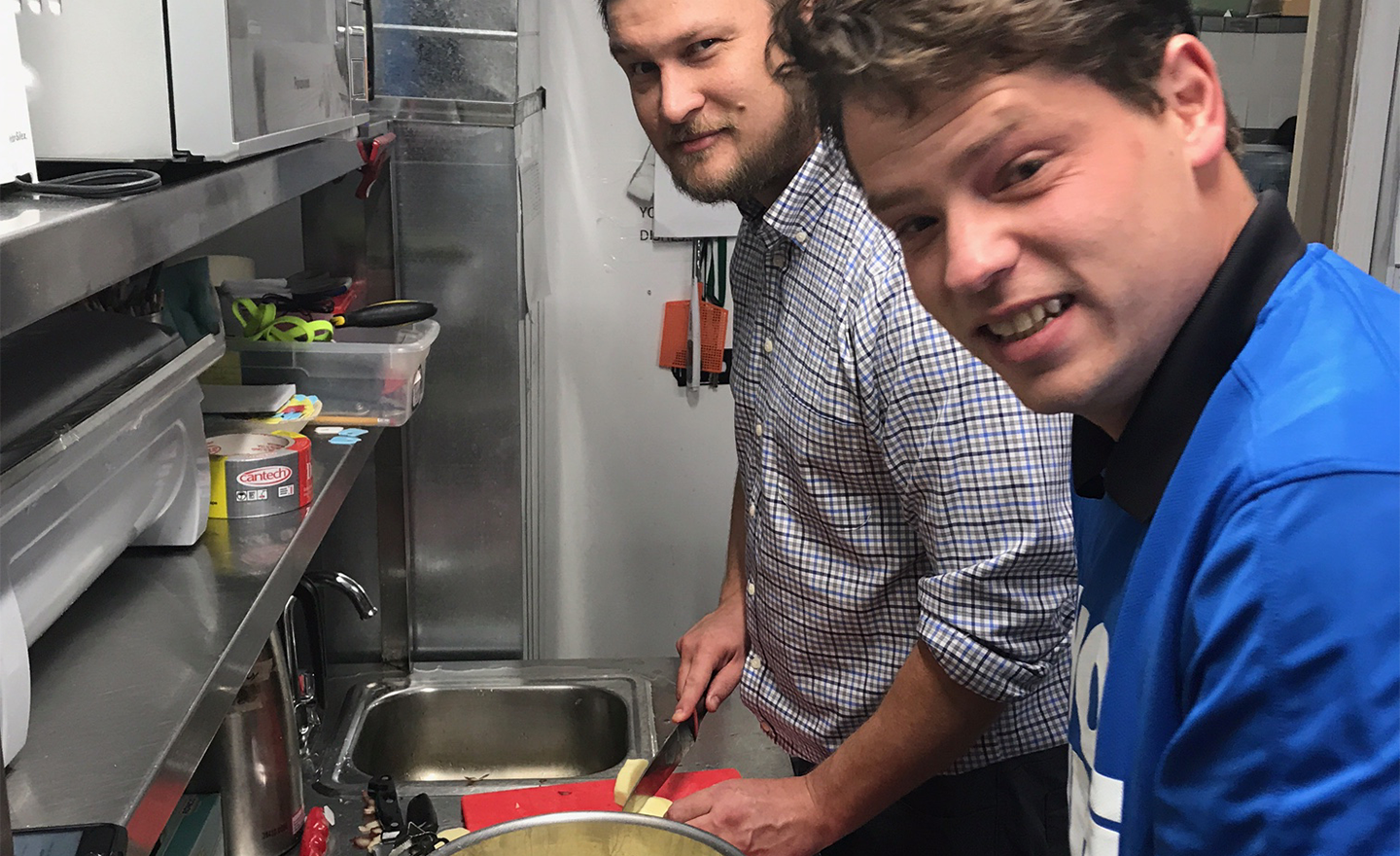 An evening spent volunteering at the Streets Alive Mission, a not-for-profit supporting Lethbridge's people in need, showed our team the hot meals they served carry messages of hope and community. On Nov. 26, one group from Western's Lethbridge brokerage prepared and cooked 80 servings of Shepherd's pie, while another dished out the food in the dining room.
"(The team) found their experience very rewarding and they felt the work was very important in the community, seeing how food is such a basic need," Kelsie Bowen Preete, branch manager, said.
The Streets Alive Mission team meets peoples' basic needs, provides mentorship and teaching opportunities, builds strong relationships and seeks to empower less fortunate people. Representatives operate the People in Need (PIN) food and clothing bank, help with addiction issues and drive the mobile unit to feed at-risk people. Streets Alive has two affordable housing environments for both men and women. A shoe program provides footwear, as many are forced to go without in the snow.
"It's really humbling with respect to (going) above and beyond (and) helping other people," Bowen Preete said, adding that her team members were excited to provide further care for Lethbridge.
The meal was met with immense gratitude, she said.
"(People) thanked us and said how much they appreciated everything we were doing," Bowen Preete said, adding she felt the sense the people knew they had not been forgotten.
She shared that she was moved by the handshakes. Bowen Preete said, to her, the evening offered an opportunity for all people to be social and meet others within the community. Trudy Penner, insurance advisor, said Streets Alive's ongoing work is invaluable for Lethbridge.
"The joy these men and women expressed at the supper we provided was undeniable," she said, noting she was motivated to volunteer there again, having seen how vital a few volunteer hours were.
Paula Smith, an insurance underwriter, said building community is important.
"What better way than to cook hot meal for those less fortunate," she said. "I like that they gave us a tour so now I know where to donate clothes and food too."
Western's Lethbridge brokerage presented $600 to Streets Alive Mission, following their volunteer evening. Team members are grateful they had the chance to help make a difference in peoples' lives.