How ATV Insurance Protects You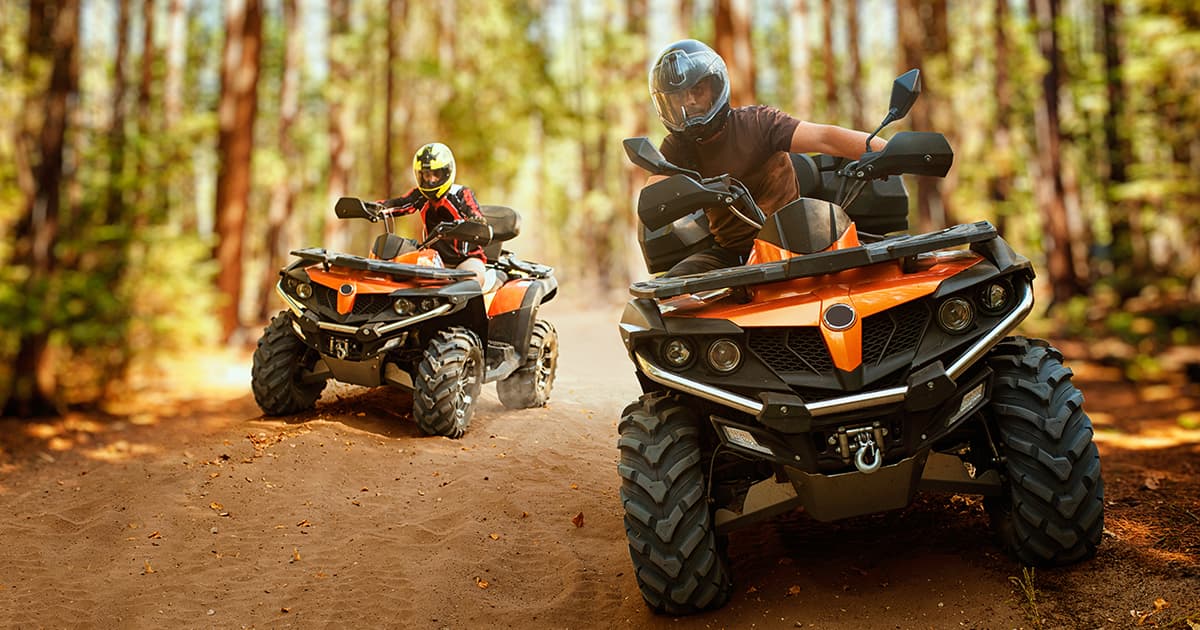 Spring means getting out on the trails with your ATV. While you're out blazing trails, what if you have an accident on your all-terrain vehicle?
ATV insurance protects you if you take your off-road vehicle off your property and on to public land.
Is my ATV covered by my car or home insurance?
Your car insurance policy does not cover off-road vehicles like ATVs.
Your homeowners' insurance will also not provide coverage when you take your ATV off your property.
ATV insurance can include:
Third party liability: Helps protect you financially if you injure someone or cause damage to another person's property or vehicle while riding your ATV.
Accident benefits: If you're injured in an accident, this coverage helps to replace lost income or pay for medical and other expenses not covered by government health insurance.
Uninsured Motorists: This coverage provides benefits to you or your family if you're injured or killed by an uninsured or unidentified driver.
Direct Compensation Property Damage: It covers damage to your ATV and certain property it's carrying when another motorist who is insured in your province is responsible for the accident (Ontario, New Brunswick, and Nova Scotia).
Find out what insurance your ATV needs
Insurance requirements for ATVs vary across Canada, but you may be required to have minimum liability insurance for your ATV depending on your province or territory.
Check with your local Ministry of Transportation to verify what your ATV insurance obligations may be. Note that some off-road vehicles like dirt bikes and dune buggies cannot be insured in many provinces.
In Alberta, off-road vehicle liability insurance is mandatory if you take your off-road vehicle on public land or roads.
In Ontario, you must have proof of insurance when driving your off-road vehicle off your property.
Quebec requires $500,000 in liability coverage for bodily injury and property damage, while British Columbia and New Brunswick require $200,000.
Drive your ATV safely
The majority of ATV fatalities occur among men (85%). From 2013 to 2019, on average, 100 people in Canada died from unintentional ATV events in those years. Nearly half of the fatalities were from a rollover.
What are optional insurance coverages for ATVs?
Collision: It covers cost of repair or replacement of your ATV if you have a collision with another vehicle or object like a guardrail or tree. It also covers the cost up to the actual value of ATV, minus the deductible.
Comprehensive: This coverage insures off-road vehicles against damage caused by something other than a collision, such as windshield damage or damage due to theft, vandalism, fire, falling objects, lightning, explosion, or impact with an animal.
Specified Perils: It covers damage to your ATV caused by a list of perils, including fire, lightning, theft, windstorms, earthquake, hail, explosion, or riot.
All Perils: This type of coverage combines collision and comprehensive coverage.
Ask your Western insurance expert about the possibility of an ATV discount.