How Boat Insurance Protects You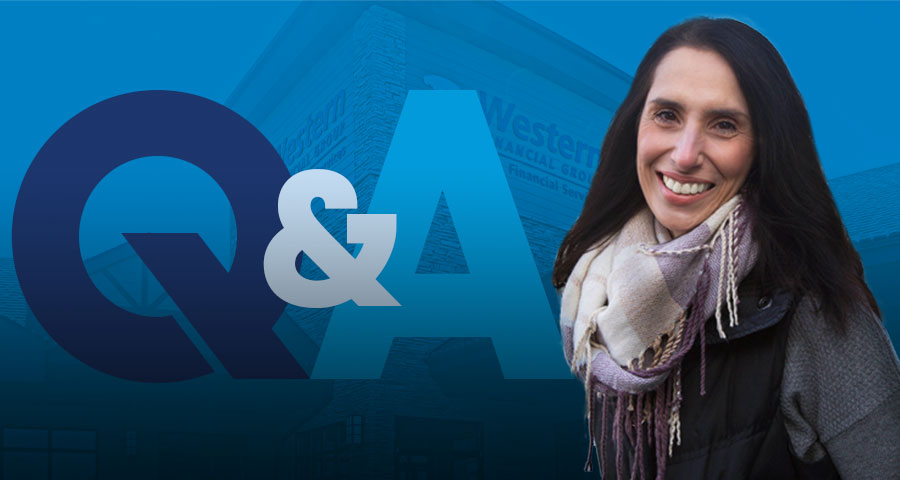 Vera Young, Acting Director of Personal Lines Underwriting, National Insurance Operations at Western Financial Group/Western Coast Insurance Services discusses what you need to know about insuring your boat.
Born and raised in Victoria, I currently reside in Sidney, B.C., with my husband where we raised our 3 children – now all adults. One followed my path into insurance, one works for a local Marine company, while the third is in university. I spend most of my time outside, hiking, walking, camping, kayaking and occasionally bike riding. I came into the insurance industry 15 years ago and I am so glad I did!
Q: Is boat insurance mandatory?
A: No, boat insurance is not mandatory in Canada. However, if your boat is financed, docked at a local marina, or stored in a storage facility, you may be required to carry insurance.
Q: What are the coverages that a boat needs?
A: The important aspects of coverages are Hull and Machinery, which provides physical damage insurance coverage to the boat and attached equipment.
Protection and Indemnity Liability Coverage protects you against bodily injury to a third-party from your use and operation of your boat.
Medical Payments provides coverage for reasonable medical expenses due to an incident onboard your boat.
Most boat insurance policies are inclusive with these coverages, however if there is additional equipment, such as trailers or auxiliary outboards, these will need to be added separately.
Q: Are there insurance discounts for boat owners?
A: Yes, depending on the company used, there are discounts that can be applied. A few of the available discounts would be Education, Power Squadron/CYA, and Yacht Club Members.
Q: Do I need different insurance depending on what type of boat I own – speedboat vs. sailboat?
A: A boat policy encompasses both powerboats and sailboats offering the same coverages. A personal watercraft or PWC ( Jetski, Seadoo) would have a different type of policy with different coverages.
Q: Is boat insurance seasonal or year round?
A: Boat insurance is sold on an annual basis with the understanding that the boat won't necessarily be used year round, offering storage coverage while it is not in use.
Q: Is my boat covered when I am storing it for the winter?
A: Yes, boats are covered when being stored during winter. Specific storage and winterization requirements may be included in policies so it is important that these are noted to ensure no gaps in coverage.
Q: Do I need additional coverage if my boat is stored at a marina?
A: No, separate coverage isn't required under a standard boat policy. If you do not have a boat policy in place, the marina may request that you carry and maintain a liability policy which can be purchased separately.
Q: Do I have watersports liability coverage with my boat insurance?
A: Common watersports such as water skiing, tubing, snorkeling are covered, however each company will have different exclusions with this coverage and it's always best to check policy wordings to see what activities are or are not covered.
Q: Does Western/Western Coast sell insurance for long-distance sailing – sailing in international waters?
A: Yes, we can offer coverage for Caribbean and Mexican waters only at this time. Many restrictions are in place for this type of coverage and it's best to speak with your broker directly.
While boat insurance may not be mandatory it is certainly an insurance to consider. No one is ever fully prepared when an accident or a loss occurs so why not safeguard yourself financially. Western/Western Coast are here to help with a dedicated team that specializes in Boat Insurance.
Don't let an unforeseen accident ruin your fun on the water – smooth sailing starts with boat insurance.