How Insurance Protects Your Professional Services Business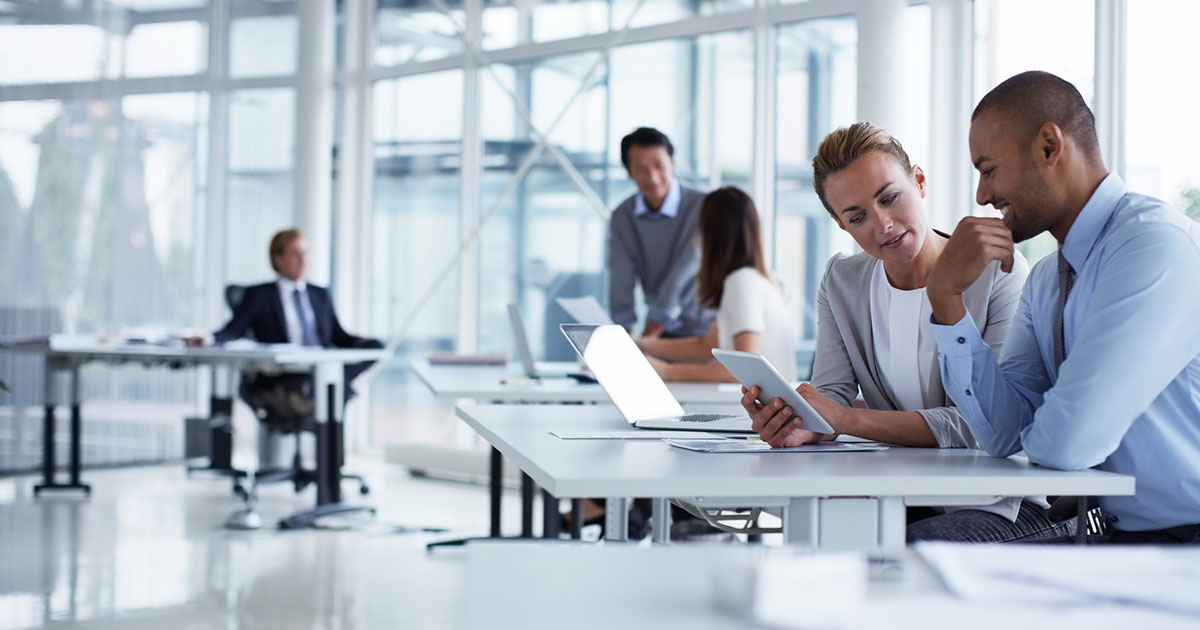 Your professional services or consulting business can face a variety of risks that can have serious financial and reputational consequences.
If you are a lawyer, architect, accountant, IT expert, financial adviser, engineer, among others, you need to protect your professional services business with the right insurance package.
Why do I need a professional services insurance package?
The right insurance coverages are essential to protect your consulting business or professional services business against costly lawsuits.
You will also be able to tell a client confidently that you are insured, helping to win their trust and possibly more business.
Here are the types of insurance you will need:
Errors and Omissions (E&O) Insurance: It's also called Professional Liability Insurance.
Errors and omissions insurance helps protect your consulting business or professional services business against claims involving charges of professional negligence or failure to perform your professional duties.
E&O insurance covers lawsuits alleging neglect, misconduct, or failure to deliver advice or services as promised.
Whether a claim is justified or not, defending a legal action can be expensive and have financial effects on your business.
For some professions and occupations, having errors and omissions insurance is required to practice.
Examples of E&O (professional liability insurance) claims can include:
Claim of negligence
Overspending
Undelivered service
Missing a deadline
Work mistakes
Note that errors and omissions insurance typically does not provide coverage for:
Criminal, dishonest, or fraudulent acts
Incorrect estimates of profits or economic returns
Cost guarantees or price estimates
It's not unusual to have $2 million or more in coverage, but how much coverage you need depends on the level of risk to your consulting or professional services business. Ask your Western business insurance expert about E & O coverage.
Commercial General Liability (CGL) Insurance: This type of insurance covers third-party property damage or bodily injury.
It can help you with a lawsuit alleging personal injury, false advertising, and libel or slander.
Commercial general liability insurance generally covers medical fees, legal expenses, and settlements regardless of the outcome of a lawsuit by a customer against you.
Your CGL insurance policy should protect you from libel, slander, copyright infringement, and false advertising allegations.
Without commercial general liability insurance, you would be responsible for paying any liability costs out of your own pocket.
It's recommended that professional services or consulting businesses have at least $2 million in CGL insurance.
Commercial Property Insurance: This insurance covers the furniture, equipment, and supplies that your professional services business needs for its daily operations if they are lost or damaged to due to an insured event, such as a fire, theft, flood, or vandalism.
To protect your business in the event of a sewer backup, you should consider adding sewer backup or overland flood coverage extensions, which standard business insurance policies typically do not cover.
You can also consider adding earthquake insurance.
Cyber Insurance: Your professional services business likely electronically stores confidential data about your clients. You use email and likely have a website, too. All of this makes you a target for cybercriminals.
If your computer system is hacked, cybercriminals can sell the information. Without cyber insurance, you will have to pay out of your pocket for the cost of restoring your system. You may also be liable for damages to third parties whose information has been stolen and you may have to pay for notification expenses to inform parents affected by a breach.
Business Interruption Insurance: This type of coverage supports you when your professional services business can't operate due to a covered loss, such as repairs. This type of insurance can mean the difference between recovering from a loss and closing your business permanently.
Some examples that can force your business to shutdown include:
Damage to your storefront from fire or vandalism
Damage to a neighboring business
A major reduction in revenue due to a client/supplier facing losses of their own
A disruption in your supply chain
Business interruption insurance can help with expenses such as:
Payroll
Rent
Utilities
Property taxes
Alarm monitoring
Relocation of your business
Commercial Auto Insurance: If you have a business car, truck, or van that you use as part of your professional services business, it needs commercial coverage as part of your insurance package. Your personal car or truck insurance usually won't cover your electrical business.
Crime Insurance: This type of coverage can protect your business from losses due to employee dishonesty, such as forging your signature or withdrawing money from your account.
Counterfeit money or money orders: Provides coverage for purchases made with counterfeit cash or money orders.
Depositor's forgery: Provides coverage if your bank accepts business cheques that were stolen and used for fraudulent purposes.
Credit card, debit card or automated teller card fraud
Professional fees: Provides coverage for all necessary and reasonable professional fees to establish the amount of the loss.
How much professional services insurance do I need?
It will depend on the size of your professional services or consulting business, services provided, training and experience, number of employees, and claims history.