How Staging Can Help Sell Your Home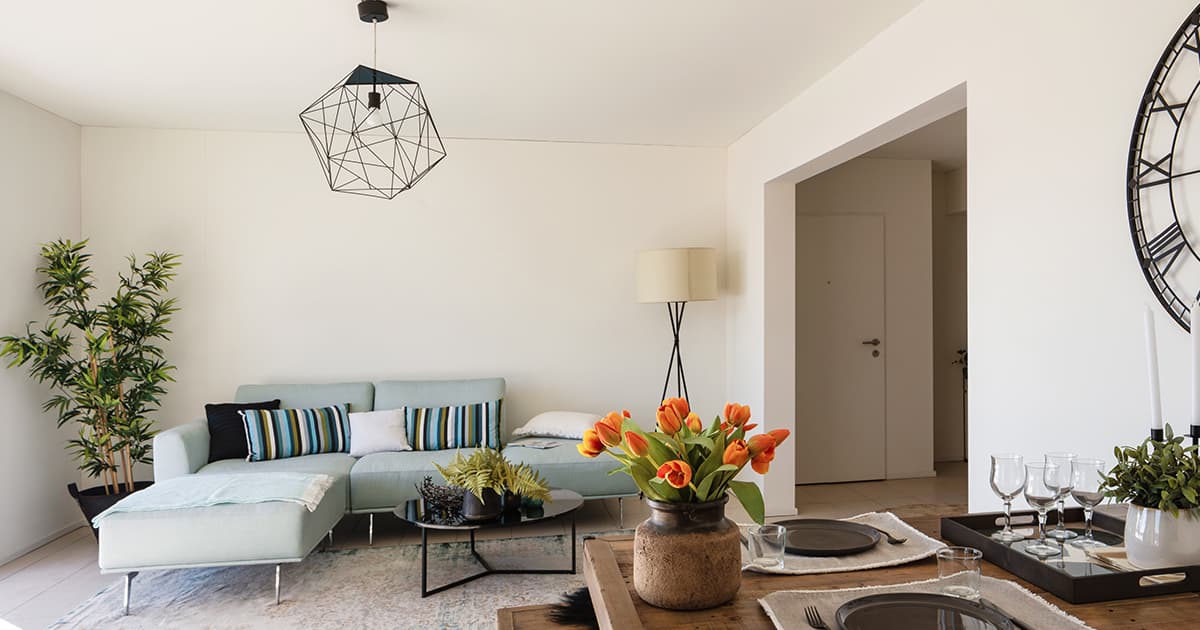 Moving is usually stressful. To cut down on all the worries, you can make selling your home and moving easier by staging your home.
Reasons to stage your home include selling at a higher price (up to 25% over the asking price, according to statistics) and getting an offer faster.
Sell you home faster and for more
If you stage your home before you list your property, you will increase your chance of a fast sale at a higher price. Staging your home presents it in the best light and downplays its weaknesses. The money you put into staging your home will pay off by bringing a higher price than if it was not staged.
Be competitive
If you do not stage your home, your competition will have the advantage. Their condo or house might look more inviting to buyers even if your home is objectively the more valuable property. Staging your home makes it more attractive to potential buyers than leaving it as it is.
Your home will look great online
Most home buyers search online first to find the properties they want to see in person. When you stage your home, you give it an advantage over unstaged homes by making it pop online. The right lighting and colors will make your home look polished and inviting, increasing the chances of serious buyers seeing it in person.
Buyers will picture your home as their own
Potential buyers want to see themselves living in the homes they look at. Staging helps accomplish this by presenting a polished and neutral living space. Staging your home takes away the personal touches you have put there and makes it easier for buyers to imagine their photos on the walls and their family living there. Neutral colors and décor that appeal to a wide range of people make it easier to sell a home.
Move faster
Staging seems like a lot of work, but you are really just getting a head start on moving. By packing up many of your things early on, you can start donating and selling unnecessary items before the actual move. Not only will your home sell quicker, your move will also be faster and easier.
Tips for staging your home
Staging is about making your home appeal to as many potential buyers as possible. You can ask your realtor to recommend a professional or learn how to stage your home yourself.
Curb appeal
The outside of your home is what homebuyers will see first, so power wash the outside, freshen up the paint, and make sure your mailbox and welcome mat look nice.
Clean
Cleaning is essential for selling your home. No one who is looking at photos online will want to go see a messy home when there is a spotless one available to visit. Cleaning your home from top to bottom also indicates that you have been caring for your homed. Remember to clean bathrooms and appliances.
Declutter
Decluttering is an essential part of staging your home. A cluttered home with too many possessions is distracting and does not let buyers see its full potential. Minimize your possessions and get rid of everything that is creating clutter; this will make your home feel airier and more open.
Stage key rooms
If you cannot stage every room, focus on the most important ones. The kitchen, living and dining rooms, and primary bedroom are the most important to homebuyers, so start with them.
Depersonalize
Your photos and knick-knacks are special to you but not to someone else. Homebuyers want to envision their kids' art on the fridge and their family photos on the mantel. Having your photos on the table and the walls painted a unique color makes that difficult. Replace them with generic art that will make the space more neutral.
Give each room a purpose
stage each room to reflect what a buyer could use it for. Bedrooms should look like bedrooms and if there is room for office space, set a room up as an office. Keep everything clutter free and open so buyers can imagine using those spaces for their needs.
Update lighting
Make your home bright and inviting by opening the curtains and adding lamps and new lighting.
Paint
Give your home a fresh coat of light, neutral-colored paint. New paint is a cost-effective way to make your home attractive and is something many potential buyers look for.
Add plants
Have plants throughout your home to make your space inviting.