How Travel Insurance Protects You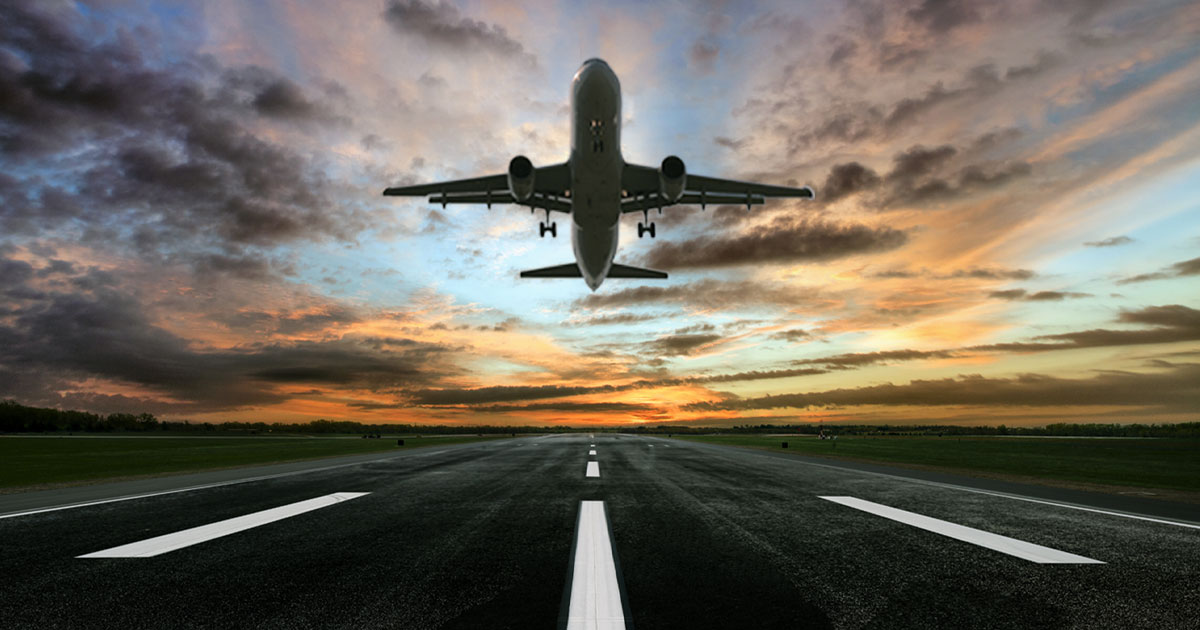 Going places? TuGo, Western Financial Group's trusted travel insurance provider, is the perfect travel partner. Find the coverage that's right for you and know you're travelling protected.

Linda Herbert-Wall, Business Development Manager at TuGo, trusted provider of Western Financial Group's TravelMate product, discusses the importance of protecting yourself with travel insurance.
I am based in the Okanagan region of British Columbia. Travel is my passion, and the only continent that I have not visited is Antarctica – but there is still time. I have managed branches in Alberta and B.C. for Western Financial Group before joining TuGo six years ago.
Q: How is travel insurance now dealing with COVID-19? Does travel insurance cover COVID-19 and if so, under what circumstances?
A: Gosh, COVID-19 is a bit of a moving target. While policies had the word "pandemic" in them, and conceptually we all knew what it was, no one actually expected to have to deal with one. So, there wasn't a play book!
Travel insurance companies handled the pandemic in different ways, from suspending coverage to providing some coverage but not for all policy types and to offering coverage but charging significant premiums.
With TuGo, our coverage evolved as the pandemic and travel needs evolved, so we could insure travellers who were comfortable travelling through the pandemic.
Now, the COVID-19 Emergency Medical Insurance benefit is applicable if, before the departure date, the traveller is compliant with the most current Federal Government COVID-19 vaccine requirements for entry and/or return to Canada. TuGo's COVID-19 coverage is available regardless of vaccination status, for policies purchased as of October 4, 2022.
Q: What if a traveller has a pre-existing condition? How does that affect their travel insurance?
A: This can be one of the most challenging pieces of understanding travel insurance. Many people assume that pre-existing conditions can't be covered or make them ineligible for coverage. That may be the case with some providers.
But with TravelMate, travellers can get coverage even if they have a pre-existing medical condition, as long as it's stable. If they have an unstable pre-existing medical condition an additional coverage is available.
Q: What are the risks of travelling without adequate/enough travel insurance?
A: Certainly, financial ramifications come to mind for a traveller.
Provincial healthcare plans cover a mere 10% or less of emergency medical costs outside of Canada. With medical costs continuing to rise, it's never been more important. For instance, one overnight stay in a US hospital could cost $16,000. Not having adequate travel coverage could put a significant financial burden on travellers, we want to appeal to all ages and the financial implications are huge regardless of age.
Q: Some people might choose not to buy travel insurance. Why should travellers buy it? What are the advantages?
A: We certainly touched on the most important and that is ensuring the highest level of care possible, but certainly as important, is protecting your financial well being. Sometimes people don't realize that a travel medical claim could be one of the largest claims they may ever have. There is a reason TravelMate Travel Insurance offers up to $10 million dollars in coverage.
Plus, travellers may need medical attention in a country where English isn't widely spoken, and there are different medical practices and standards of care. TuGo is very used to navigating these hurdles and have customer service available in 27 languages. We have on staff doctors and nurses who work with attending physicians to ensure travellers get the best care possible.
Q: What doesn't travel insurance cover? Are there limits?
A: Like all insurance policies, travel insurance has both limitations and exclusions. Consistent across most providers, coverage won't be available if the traveller:
Is travelling against doctor's orders
Has a terminal illness
Is receiving non-emergency medical treatment
Is receiving or has had recommended palliative care
It is important for all travellers to familiarize themselves with not only the benefits provided by their policy, but also the exclusions.
Q: What if I get sick or have an accident and I don't have travel insurance?
A: Without insurance, travellers will have to pay out-of-pocket for medical services that their provincial health care won't cover. In some situations, they'll even be required to pay before being released from hospital. In other situations, they may be offered the opportunity to pay a deposit with the balance of the bill being payable later.
Some people think that because a claim occurs in another country, they can't be held responsible for payment, which is simply not true. International medical bills are often turned over to collection companies and can affect a person's financial situation for many years.
Q: Is there a time when I can skip travel medical insurance?
A: No. Even when travelling out-of-province or a quick cross-border day trip, travel medical insurance is necessary.
Q: Do you consider travel medical insurance essential and why?
A: Yes, I do, because ensuring mental, physical, and financial wellbeing is critical.
Here's a great example of why. Nine-year-old Kate had a horseback riding accident in Florida. At the hospital, x-rays showed a fracture on the upper right arm. Surgery was required to realign the bone, including the need for external pins. Kate was kept in hospital overnight and discharged the next day. A follow-up appointment was scheduled, as well as several x-rays to ensure she was healing correctly.
Luckily, TuGo covered over $191,000. Kate's provincial healthcare only covered $3,700. Without coverage, this medical emergency may have financially devasted a family!
Q: What is trip cancellation/interruption insurance? Why is it valuable to consider purchasing?
A: It's important to understand that cancellation or interruption coverage isn't included under Emergency Medical Insurance.
Trip Cancellation & Trip Interruption Insurance should be purchased to cover non-refundable travel costs. The type of risks the insurance covers includes: schedule changes, cancellations and delays and other events like the non-issuance of a visa, a travel advisory, quarantine, job loss, pregnancy, and more.
With TuGo, travellers will also have coverage for trip cancellations or interruptions, due to getting sick with COVID-19. However, cancellations or interruptions due to other COVID-19-related instances like a flight cancellation, delay, job loss, etc., aren't covered.
Going places? TuGo, Western Financial Group's trusted travel insurance provider, is the perfect travel partner. Find the coverage that's right for you and know you're travelling protected.