How Western's Motel and Hotel Insurance Protects Your Investment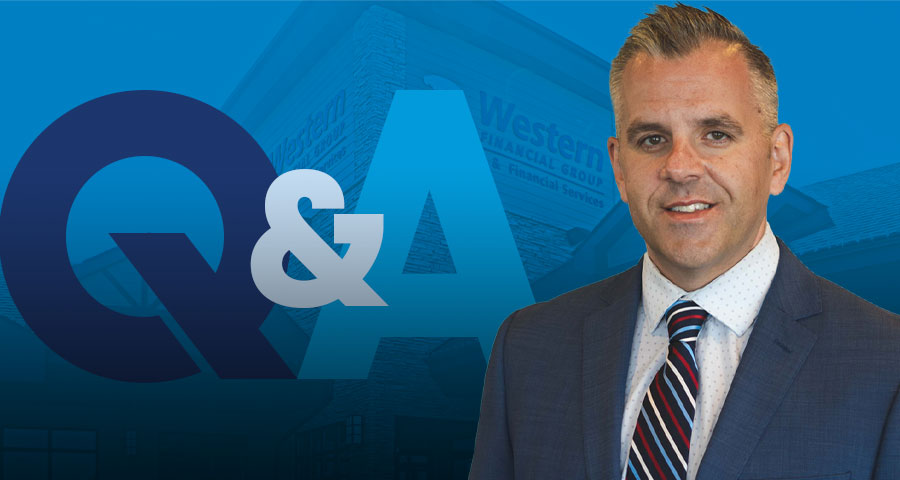 I'm based in Winnipeg. I'm married with three children, and I enjoy spending time camping with my family. I also play hockey and I like to golf.
Q: What is Western's Hospitality Insurance Program (HIP)?
A: Western's Hospitality Insurance Program includes hotels, motels, resorts, and lodges. This program is exclusive to Western and it provides coverages that are specifically designed to protect these establishments. Whether you are a hotel brand or a mom and pop establishment, we have coverages that are going to be tailored specifically to what you need. Western is partnered with hotel associations from Ontario to British Columbia.
We can truly spread the risk of the few among the many and this gives HIP the buying power of an extremely large corporation.
Q: How does the Hospitality Insurance Program provide protection?
A: As a standard, HIP provides a full replacement cost policy that will compensate the owner to 100% of the replacement cost of their property. We conduct full replacement cost building valuations to ensure proper coverage is being carried. It takes time in some cases to rebuild due to the remoteness of a hotel and being able to get all of the materials, and the HIP offers 36 month indemnity for Business Interruption coverage. In today's marketplace to rebuild hotel properties, it could take as much as three months to three years to rebuild a property.
The program includes very comprehensive business interruption insurance with increased indemnity up to 36 months, which can reimburse a hotel or motel in the event of a closure due to an insured peril such as vandalism, fire, and wind. This type of insurance will help compensate the hotel or motel owner for lost income and expenses that they will need to continue paying even when their business is unable to operate.
It also gives its hotel and motel owners, who are HIP members, commercial liability insurance. This protects them if a guest is injured or their property is stolen. We can start at $2 million of coverage and go all the way up to +$100 million, if required.
HIP includes cyber liability insurance. In some cases, there's very specific cyber coverage that is required by a hotel brand. Hotels and motels usually have customer information and financial information that's related to their business that's on their computer systems and it needs to be protected.
If this information is hacked or breached by cybercriminals or stolen internally, it could be very damaging to the business, its brand, and to their customers without cyber liability insurance coverage.
Cyber claims are one of the fastest growing claims for businesses.
Q: What are other advantages of Western's Hospitality Insurance Program?
A: We do a replacement-cost building valuation free of charge to evaluate the cost of rebuilding a hotel or motel using all brand new materials and the costs of labor in today's marketplace. We do that for every hotelier that has a policy with Western and we provide a very, very accurate cost to rebuild that structure.
We also do an on-site risk management inspection to assess the quality of the property and calculate its square footage. We look at the electrical, the heating, the plumbing, and the roof to make sure that everything is in good working order. We can make simple suggestions to improve things, for example, if the carpets are ripped, if the handrail on the stairs is loose, or the exit sign isn't working. We do this to help prevent these claims from happening.
At the end of the day, we ensure that the coverage for the hotel is specific to what's required and that it's correct. Western also meets all the branding requirements of hotels.
Q: How does Western keep claims/premiums low for hotel and motel owners?
A: We work in partnership with hoteliers to keep insurance claims low, and that helps keep the overall costs of their insurance low.
When hotel and motel owners pay their premiums, they are part of a collective. A portion of the premiums that are paid gets set aside into a member-owned pool of funds and the pool is used to pay out a certain proportion of claims throughout the year. All claims that happen under a certain threshold, usually smaller claims, will get paid out of that pool of funds first. If there's money left in the pool, it's put toward the next year's premiums, helping motel and hotel owners save. This protected self-insurance program is exclusive to Western.
Q: Can hotel/motels owners get any additional coverages?
A: They can add earthquake insurance, sewer backup, or flood coverages to their policies.

Q: How important is it to file a quick and accurate claim?
A: When a claim occurs, you need to notify your broker immediately and get the claim settled quickly. Take pictures and make notes so that your claim is as accurate as possible.
The Hospitality Insurance Program (HIP) is exclusive to Western. It offers hotel and motel owners complete protection so that you can focus on your guests.