How has the Pandemic Refocused Employee Benefits Strategies?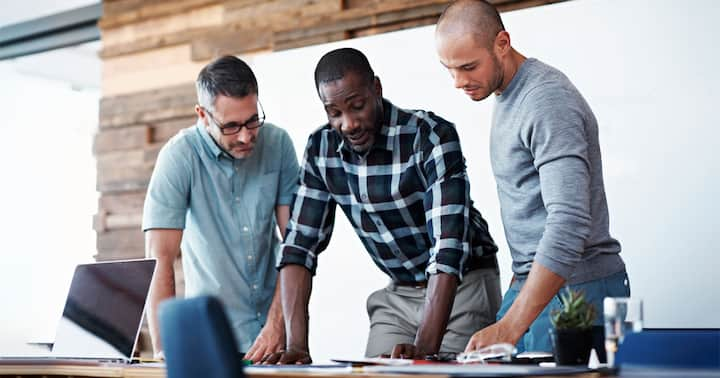 The pandemic has led to a better understanding of employee workplace benefit needs. An increased focus on quality benefits coupled with labour shortages has prompted, employers to adjust their benefits strategies to better address the needs of today's workforce. According to Harvard Business review, "The pandemic has forced employers to act. They realize that care benefits are essential to employees' productivity and success at work."
Post-pandemic employee benefits strategies
Employees value a range of virtual services and organizations that meet their needs while employers are working towards affordable and sustainable benefits plans. According to Hub International, employers will need to use these seven strategies.
1. HR information systems
HR information systems that are accurate and efficient and communicate well between departments are proving to be essential for renewals and virtual enrollment, especially during times when employees work from home.
2. Virtual medicine
Physical distancing has resulted in more virtual medicine options like paramedical services, online pharmacy, and mental health services. Hub International points out that "There has been greater adoption of virtual services in the last six months than there has been over the last ten years."
3. Analytics
Medical and dental coverage is not enough to meet employees' needs. Many employees are looking for a more holistic approach to benefits that supports childcare, eldercare and mental health. Analytics tools allow employers to gain insight into the demographics in their workforce, allowing them to cost effectively offer personalized plans.
4. Financial literacy
Finances are always a stressful issue for Canadians and financial literacy classes for each generation can help ease this stress. With Millennials replacing Boomers as they retire, questions are less about retirement and more about repaying student loans and saving for a home.
5. Prevention
Canadians are focusing on prevention and this is especially important to Millennials, who make up 50% of the workforce. Physical fitness is linked with mental health and resiliency and can be supported by benefits plans through individual and group fitness classes. Guidance regarding ergonomic home office setup also continues to be important because employees work from home with suboptimal setups.
6. New drugs
New, expensive drugs continue to come on the market and up-to-date information will be required for assessing the benefits, risks, and costs of these drugs.
7. Cannabis
According to Hub International, "It is likely that we are approaching a crucial threshold – at which cannabis will likely receive a drug identification number (DIN)." Plan sponsors and advisors will need guidance to handle drug plan cannabis coverage.