How to Buy a Home for the First Time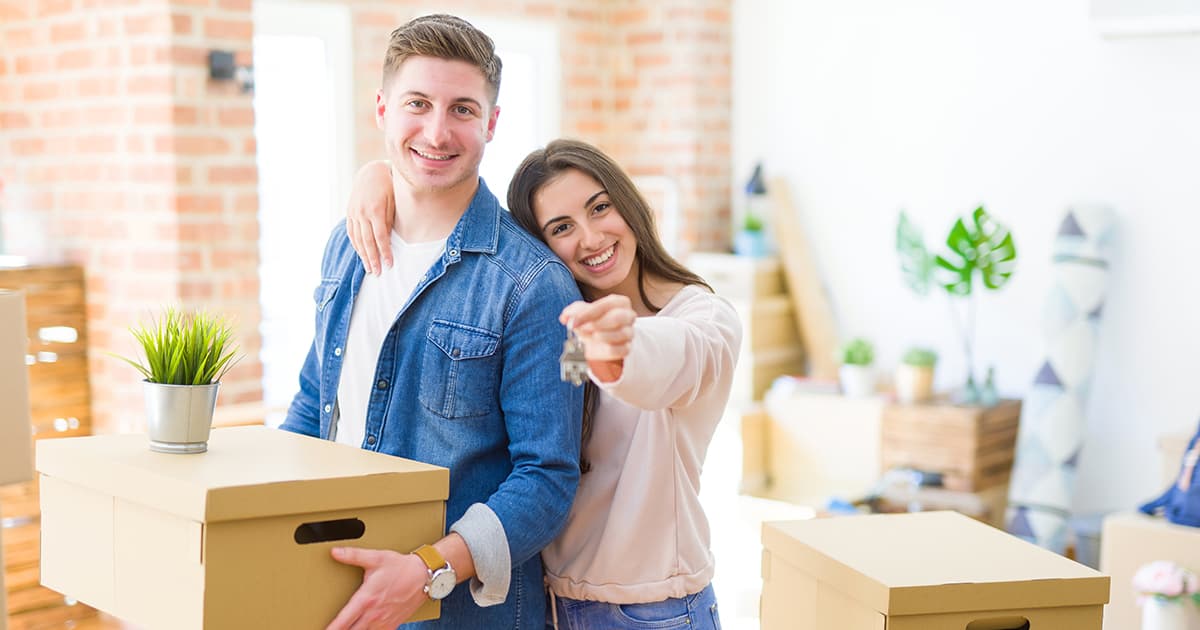 There's no place like home, it's true. As a first-time buyer, the comfort of having your own home can have a lot of emotional impact.
Follow these top tips to buy a home for the first time
1. Do your homework: Find out what you can comfortably afford before you get emotionally invested in a home you want to buy. Then set your home buying budget. Make sure to include the down payment, property taxes and home insurance in your costs.
2. Build your down payment: How much money do you have to put upfront toward the purchase of your home? Your down payment amount is usually described as a percentage of the total cost of your home.
Note that if your down payment is less than 20% of the cost of your home, you will have to pay for mortgage default insurance. This helps protect your bank if you fail to make your mortgage payments.
3. Deal with any existing debt: The amount of debt you are carrying will have an impact on how much money you are able to save for a down payment. Getting your debt under control will help you be able to save more for your down payment.
Debt can affect your pre-approval for a mortgage. The amount of money that lenders are willing to lend and the stipulations the money comes with will depend on the type of debt you owe, the amount, and how you got it.
4. Your credit score: Make sure you know your credit score. Your credit score is a measure of your financial health and it shows your potential lender their level of risk if they lend you money.
Did you know that your credit score is a number between 300 and 900?
A credit score above 700 proves you manage your credit well and that means a lender should feel comfortable letting you borrow money.
A lower credit score shows that you have mismanaged your credit, making you more of a risk to the lender and usually means you may be paying a higher mortgage rate.
5. Apply for mortgage pre-approval: Applying for a mortgage pre-approval will let you know how much a lender is willing to lend you.
Having a pre-approved mortgage will let a seller know that you are a qualified and serious buyer. It also allows you to lock in an interest rate for a pre-determined amount of time.
6. Use first-time home buyer incentives: The federal government has some measures to help Canadians purchase their first homes.
The Home Buyer's Plan allows first-time homebuyers to withdraw funds from their Registered Retirement Savings Plan (RRSP) to help purchase their first home.
The Home Buyer's Amount is a $5,000 non-refundable income tax credit that can be applied to certain qualifying homes.
The First-Time Home Buyer Incentive helps qualified first-time homebuyers reduce their monthly mortgage payments without adding to their financial burdens. The First-Time Home Buyer Incentive is a shared-equity mortgage with the Government of Canada, which offers 5% or 10% for a first-time buyer's purchase of a newly constructed home.
The GST/HST New Housing Rebate offers qualifying homebuyers a GST/HST rebate on the purchase price of a home.
What are you looking for in your first home?
Do you want to buy your "forever" home or a "starter" home? Do you want a turnkey house or a fixer upper?
Ask yourself these questions:
Can you afford the house that you want?
How long will you live in this house?
Do you want to do minor or major renovations?
Does this house offer room for you and your family to grow?
What's the quality of life in the neighbourhood you've chosen?
How long would your commute to work be?
Are there good schools in the neighbourhood?
What kind of home insurance do you need?
Checklist for house hunting
1. Do you want to work with a realtor: You'll need to decide whether you need the help and knowledge of a realtor to buy your first home. The agent is usually paid by the seller when you are buying a home.
2. Budget for all costs: You'll be responsible for closing costs, one-time fees associated with the sale of a home to you. They generally include property transfer taxes, lawyer or notary fees, inspection, or appraisal fees, among others. You also need home insurance that protects your investment.
Protect your investment with home insurance
You need to feel confident that what's probably your biggest investment is protected. Start your research for home insurance, thinking about how you want to protect your home at the right value for you.
Did you know that you can save if you bundle your car and home insurance with the same insurance company? Ask your Western Financial Group home insurance expert about how to save with bundling.
The cost of your home insurance is determined by how risky your home is to insure
Your insurer will consider many factors, like where you live, how old your home is, its replacement cost, how your home is heated, the type of electrical wiring it has, and the distance to the nearest fire hydrant and fire station.
Your home insurance policy will cover the structure of your home and provides personal property coverage, but there are limits on coverage for your personal items. You may need a personal articles floater for high-value items like jewelry and electronics so that they are covered for their full value.
It's important to note that basic home insurance does not cover sewer backups and that sewer backup coverage can be added to your policy. It will help pay for repairing or replacing damaged parts of your home and personal property. How much coverage you need is determined by whether your basement is finished and whether you store valuable property there.
What kind of mortgage do you want?
Open mortgage: An open mortgage gives you the flexibility to make occasional or full prepayments with no charge.
Closed mortgage: It can't be prepaid, renegotiated or refinanced before maturity, except according to its terms.
Conventional mortgage: Your down payment is more than 20% of the purchase price of the home.
High-ratio mortgage: If you do not have 20% of the down payment and need to borrow more than 80% of the money you need, you will be applying for what is known as a high-ratio mortgage.
Fixed rate mortgage: Your interest rate will stay constant for the term of your mortgage loan
Variable rate mortgage: With a variable-rate mortgage, your mortgage payment will stay the same throughout your mortgage term, but the interest rate can go up and down along with the prime interest rate.
If the interest rate goes down, more of your payment will go towards the principal. And if it goes up, more of your payment will go towards interest.
Start unpacking
Congratulations! You are a first-time homeowner.