How to Insure Your Seasonal Snow Removal Business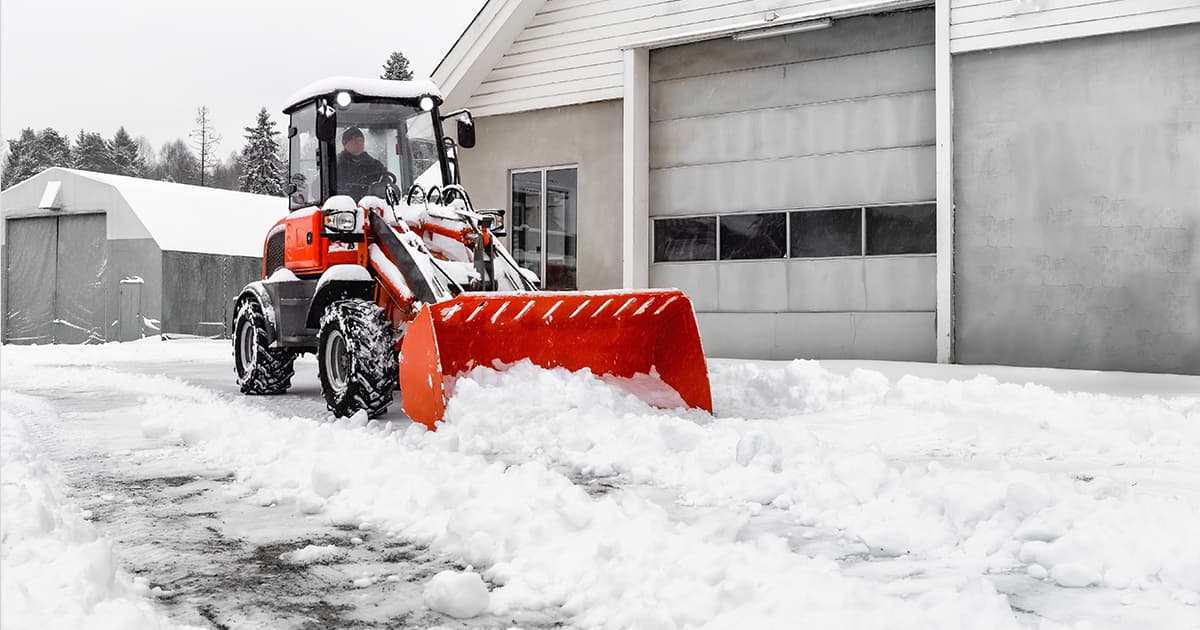 While snow removal is a seasonal service, you still face risks that can have a lasting impact.
You need to protect your snow removal business from potential liabilities.
Here are the insurance coverages you need for your snow removal business:
Commercial General Liability (CGL) Insurance: Snow removal businesses can face risks and possible accidents that other business don't encounter. While performing snow removal services, contractors might accidentally damage property (e.g., a client's vehicle or landscaping) while clearing snow, leading to liability claims. General liability insurance can help protect against this risk by covering the costs associated with such claims.
Business Property Coverage: Snow removal equipment and vehicles are usually expensive, so it's important to make sure these valuable assets are well-protected. Business property coverage can help you recover financially if your equipment is stolen, vandalized, or damaged.
Commercial Auto Insurance: Most snow removal businesses use vehicles to get to site and/or perform snow removal jobs. Commercial auto insurance is absolutely necessary to protect those vehicles against unexpected damages. Your personal car insurance will not cover snow removal vehicles.
Business Interruption Coverage: If a strong enough snowstorm causes damage to your equipment, business interruption coverage can help replace lost income and cover ongoing expenses during downtime. Check with your provider to see what kinds of interruptions can be covered.
Professional Liability: If you provide snow removal services on commercial properties, professional liability insurance (also known as errors and omissions insurance) can protect you from claims related to alleged negligence, inadequate work, or failure to fulfill contractual obligations. Keep your client relations strong but take precautions just in case.
Hired and Non-owned Vehicle Coverage: It's designed to protect vehicles used in your snow removal business that you don't own, rent, lease, or borrow. For example, if an employee crashes his own snowplow truck on a job for you, this type of coverage could cover the costs of repairing the truck.
Equipment Breakdown Insurance: This type of insurance is another way to protect your snow removal equipment from a mechanical breakdown or an electrical issue that is sudden or accidental. Wear and tear is not covered. It covers the costs to replace equipment.
Contract Requirements: In some cases, clients or governments may require specific insurance coverage before hiring you for snow removal services. Make sure to clarify this with your client and check your existing coverage before signing a contract.
Peace of Mind: Most of all, insurance provides peace of mind for you as a business owner. Accidents happen. Knowing that you have coverage in place can alleviate stress and financial burden when facing the unexpected, whether you're dealing with damaged equipment, property damages, ill employees, or client misunderstandings.

At the end of the day, insurance is a 100% necessary component of risk management for any business, regardless of its seasonal nature.
When choosing an insurance package, keep in mind that the insurance needs for your snow removal business will vary widely depending on the size of your operation, the services you offer, and your specific local regulations.
Consult with a Western business insurance expert to get the right coverage at the right price for your snow removal business.