How to Prevent Arson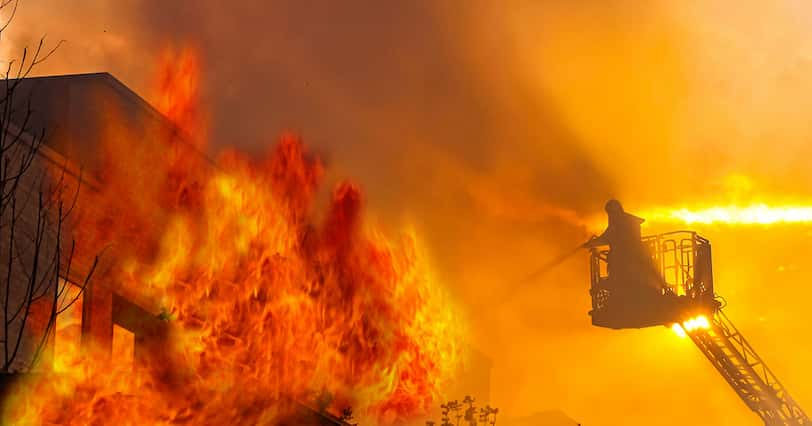 Arson has rapidly become a significant problem over the last few years, with some businesses suffering total loss.
In Canada, arson is categorized as a property crime and is defined as an act that intentionally or recklessly causes damage by fire or explosion to property. Arson is often a crime of opportunity, making it important to take steps to help prevent it.
Arson can have devastating financial and emotional effects on a business, its owner and its employees. Business owners and their team members need to be on the alert. Taking a few preventive steps can minimize the possibility of arson happening to your business.
Here's what you can do:
Property Maintenance
Keep the property well-lit at night.
Check lighting around your properties. Replace all burned-out bulbs. Install lighting, including motion sensor lights, in dark and secluded areas.
Trim shrubs and trees to eliminate potential hiding places.
Secure all external ladders and stairways, so unauthorized individuals do not have access to upper floors and roofs.
Use good deadbolt locks on all doors and secure all windows.
Install a monitored burglar and fire alarm system.
Do a perimeter check of the building at closing to ensure all access points are secure.
Take preventive fire steps
Dispose of all garbage properly. Ensure garbage bins are emptied as soon as they are full and keep them at least 25 feet (7.6 metres) away from buildings.
Store combustible materials, wood pallets, and empty cardboard cartons away from all buildings.
Store chemicals and other flammable liquids in their proper place and restrict access to them by locking them up in a fire-resistant cabinet when not in use.
Familiarize yourself with fire hazards in common combustibles that your property may use, such as paper packaging, oils, or building materials.
Have a fire safety plan in place
Install smoke alarms as well as automatic and tamper-proof sprinklers. Have them inspected and tested by a qualified contractor annually.
Develop a proper fire safety plan and ensure designated people are aware of their responsibilities for fire safety.
Do not leave any exit area cluttered. Ensure exit pathways are clear in case of an emergency.
Train team members about arson prevention and fire safety.
Ensure you include the impact of arson in your workplace fire risk assessment. A large percentage of businesses fail to return to trading following a fire. Minimizing the risk of arson does not have to be expensive.
Very often, the risk of arson can be managed through the vigilance of team members and management, and good housekeeping and security arrangements.
Arson is always a threat, but one that you as a business owner can control. Protect your commercial property.
At Western Financial Group, we believe having the right insurance to protect your business is crucial. Speak to one of our insurance experts. Taking proactive steps reduce your chance of loss.