How to Start a Business: 8 Essential Steps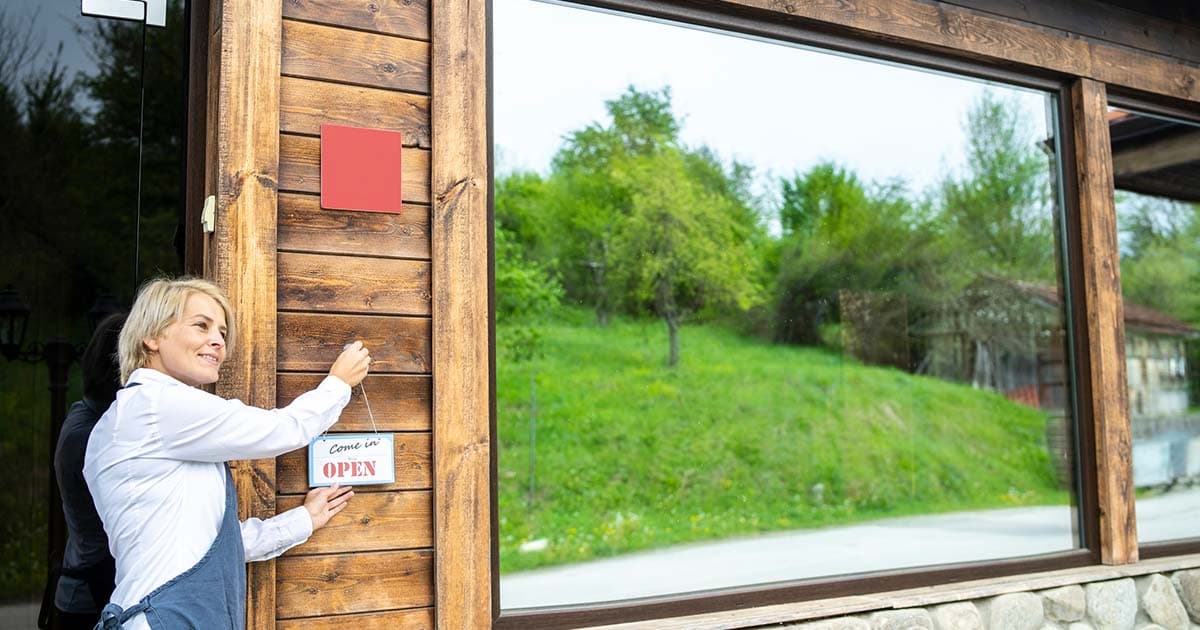 You want to be your own boss and start a business. Planning, researching, and making the right financial decisions will help turn your idea into a business.
Here is your checklist of 8 steps to get your business up and running.
Do what you know: Usually, the most successful businesses are run by entrepreneurs who know their industry and have worked in it. They are taking their skills to the next level – ownership of their own business.
Industry experience can help you avoid mistakes in getting your product to consumers, hiring and marketing.
Or you could be turning a passion or a hobby into a business. Again, it helps when you know and understand the business you want to run.
Find a mentor: Chose a mentor with business experience, preferably in your field. You can choose a mentor through your business contacts, business events or workshops. If you're having trouble finding a mentor, Futurpreneur Canada offers mentoring. Check federal, provincial, and municipal programs for mentoring opportunities that could help you launch your business.
Your mentor should be someone whose judgment you trust, and you can lean on for encouragement. Ideally, the mentor you choose should be from your industry and, ideally, have contacts that could benefit your business.
Write a business plan: It is work, but you need a written business plan. It could be a couple of pages, or it could be as long as 30 to 50 pages. Running a business takes a well-documented plan to help you achieve your goals. If you need financing, expect your financial institution or investor to ask to see your business plan.
Here's what should be in your business plan:
Executive summary of your business including a description of your business and its operations
Action plan of what you want to achieve over the next two to three years. This roadmap should include all your major targets, such as selling your first 5,000 or 10,000 units, monthly, quarterly, and annual sales targets, and the steps you will take to achieve each.
What risks your business could face and how you could overcome them?
Who is your competition?
Sales and marketing plans to get customers in your target market
Human Resources plan that includes who you need to hire and your HR policies
An income statement (statement of profit and loss), balance sheet and cash flow statement need to be included. They would include current and projected financials.
Business development organizations and Canadian banks offer free business plan templates.
Get financing: Do you need financing to start your business? The Business Development Bank of Canada recommends diversifying your financing to help it weather any potential downturns and to get the right financing to meet your needs.
Bank loans are usually the most common source of funding for small and medium-sized businesses. Do your research, shop around and find the financial institution that meets the specific needs of your business.
However, putting your own money into your business shows bankers and any investors that you are committed to starting your business. Do you have any family or friends who would lend you some startup money?
How about crowdfunding? You can raise money from individual donors on online platforms like GoFundMe, Kickstarter, and social networks.
Government agencies can provide financing, including grants and subsidies. The Canada Business Network website provides has a list of government programs at the federal and provincial level.
You also can turn to a venture capitalist firm, but it usually takes a stake in the ownership of your company as part of investing in it and expects a healthy return on investment. Know what you are getting into with a venture capitalist firm and if you choose one, make sure they have experience in your field.
Angel investors are private investors that use their own money to invest directly in businesses and they usually finance the early stages of a business.
Pick a name, register your business, and get a business number: Give your business a name and check online to see if it's taken.
The Government of Canada notes that in most cases if someone is already using a name, you can't legally use it. By law, the name of your business can't be the same as or very similar to an existing corporate name or trademark.
You can search the Canadian corporate names and trademarks database (Nuans) to see if your business name is available.
You can also search Canada's business registries, which allows you to get information on businesses from the official registries of Alberta, British Columbia, Manitoba, Ontario, Quebec, and Saskatchewan and from Corporations Canada's data.
You will need a business number if you incorporate or need a CRA program account. You will also need a business number for any Canada Revenue Agency program accounts such as collection of the GST/HST or payroll deductions.
Get Business Insurance: Business insurance protects you from losses that can happen such as a break-in, a customer getting injured on your property or an equipment breakdown.
Speak to your business insurance expert about:
Liability insurance: If you have customers come to your office or employees who work on your business premises, there is the potential for someone to be injured. Liability insurance would cover most of the cost of damages as well as the legal costs to defend you.
Product liability insurance: This type of insurance covers your business for damages caused by a product designed, supplied, or manufactured by your business.
Operations coverage: If you provide a service at a client's property, it protects you from liability that could surface after you provided a service on their property.
Commercial Auto Insurance: If you're in an accident while on business, your insurance will cover damage to your vehicle and your liability to others.
Be sure to go over the specifics of your business to ensure you get insurance coverage tailored to your business.
Online presence and marketing: A strong online presence for your business and its brand are essential. Customers are doing their research online when they are deciding what to buy and who they will buy a product from. Know your market, your competition and what problem you are solving for your customers.
Create a website if you are able or get a professional service to do it for you and maintain it. It is more work than you think it is. Ideally, your website will be transactional, meaning that customers can make purchases on your site. You will need to analyze customers' data, set up the logistics of payments, and figure out how you will get your product to your customers.
You can use social media sites, such as Facebook, to promote your product and invest in ads. Use email marketing to nurture leads. Don't forget about word of mouth and trade shows to promote your company.
Are you also going to have a bricks-and-mortar store or just be online?
Apply for business permits and licences: You will need to know what business permits and licences you need to legally operate your business.
The BizPaL website helps you find the permits and licenses you may require based on your location, industry and business activities.