How to be flood smart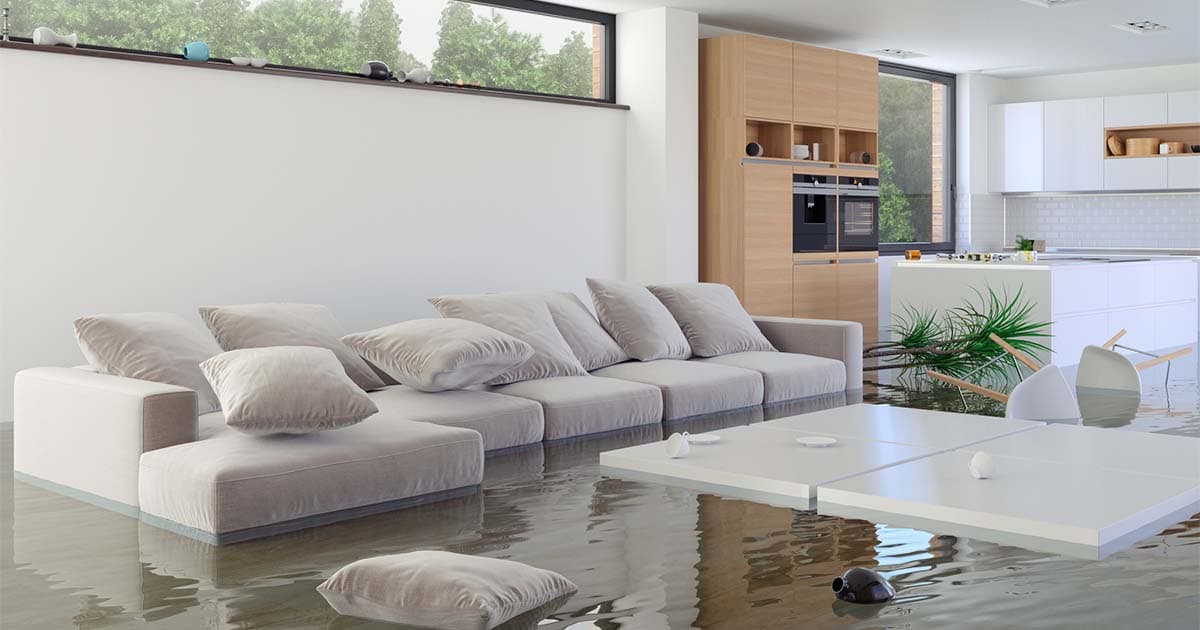 Floods have affected thousands of Canadians and caused many millions of dollars in damages.
You need to be flood smart to help protect your property and reduce any damage. Make sure your property is protected with the right flood insurance.
Here are 5 key steps to help you be flood smart:
Know your risk: Do you know if the area that you live in is prone to flooding?
If so, what kind of flooding could happen where you live?
Heavy rainfall or snowmelt that causes rivers and creeks to overflow
River ice breaks, jams in the spring causing flooding
Groundwater: Heavy rainfall causes underground water levels to rise above ground level.
Pluvial rainfall: Is your location prone to heavy rainfall that the ground can't absorb?
Storm surges: Heavy winds force waves inland from a lake or ocean
Tsunami or tidal wave: An earthquake offshore forces a wall of water inland
Get prepared: Preparation can help reduce the impact of a flood.
Do you have an emergency kit that includes a flashlight, bottled water, snacks or protein bars, battery-operated radio and extra batteries, whistle, sleeping bag and one set of clothes? Do you at least have some of these things?
If you have young children, have you told them about what you will do during a flood and what they need to do?
What happens to your pet? Your pet will need comfort, care, and inclusion in your plans.
Have you signed up for emergency notifications and weather alerts in your area?
Are your important documents, including your insurance policy and personal data, stored in plastic bags to protect them?
Do you and your family have rubber boots and rain jackets?
If you must leave your home, where will you go and how will you get there? Extreme caution is needed. Walking or driving through flood waters can be dangerous because they could be deeper than you think. Do not risk drowning.
You can include a number of these preparations in a 72-hour emergency preparedness plan for you and your family.
Insurance coverage: If you home is in a high-risk flooding area, you might want to purchase flood insurance coverage. Talk to your insurance expert about flood coverage and how it can protect you.
Overland flooding is one of the most frequent and costly natural hazards in Canada.
Overland flood insurance is an add-on to a regular policy for home insurance and may cost extra. It covers damage from water flowing overland and damaging buildings and personal property. It also covers flooding from surface water accumulation and from bodies of water like lakes, rivers, or streams.
Prevention: You can help reduce potential damage to your property by doing the following:
Clean your gutters regularly.
If you have a flat roof, d clear the drain of any obstructions regularly to help prevent it from overflowing during heavy rainfall
Install covers on your basement window wells
Move your valuable items upstairs, if possible.
Install rain barrels.
Install a sump pump, backup pump and power supply. Test them regularly to ensure they work.
After a flood happens: If you have been forced to leave your property, do not return until it is safe. Contact your insurance company within the first 24 hours after a flood.
As soon as it is safe to return home, make a list of what has been damaged and take pictures, if possible and consult with your insurance expert.
If there is so much damage at your home that you can't live there, ask your insurer about additional living expense coverage, which would cover the additional costs of renting a temporary residence while repairs are made to your home.