How travel insurance provides security for your family when you travel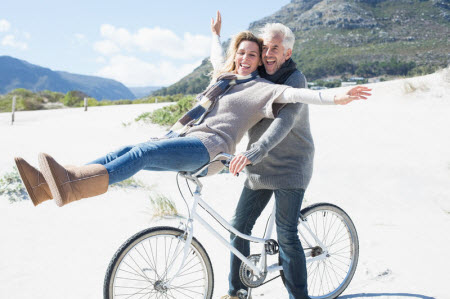 March 24, 2019. Travel insurance provides security for your family when you go on vacation and is not advisable to leave your province without it even for a day trip. There are many benefits of having travel insurance and it covers medical expenses, lost luggage, trip delay, interruption, and cancellation. At the bare minimum, you should have medical travel insurance when you leave the province.
Medical expenses
Unexpected medical expenses are the most important reason for getting travel insurance for your family. When you and your family leave Alberta, you are no longer fully covered by provincial health insurance. You will still have some coverage, but many medical necessities are not covered and can add up quickly, leaving you with a huge debt to pay when you come home. When choosing travel insurance, choose a plan with good medical coverage. The travel insurance you choose should include health, life, and disability insurance.
Expenses that are covered by travel medical insurance include:
Emergency medical and dental treatment
Coverage for unexpected medical issues
Emergency medical evacuation
Hospital stays
Prescriptions
Repatriation
Travel assistance
Trip cancellation
When the whole family is going on vacation, the pre-paid expenses, such as flights and hotel rooms, add up quickly. Trip cancellation insurance prevents you from losing the cost of your trip if it gets canceled. This type of coverage is a good idea for family vacations because the non-refundable costs can easily add up to thousands or tens of thousands of dollars.
In order to take advantage of trip cancellation benefits, the trip must be canceled before you leave for a covered reason.
Trip delay
Trip delay insurance is for delays during your trip, such as a delayed flight. If your travel plans are delayed for reasons that are covered by your travel insurance policy, the expenses incurred because of the delay will be covered. This can include meals, accommodations, and cab rides. These expenses can really add up, especially if you are traveling with the whole family. There are limits on coverage and there is usually a daily cap.
Trip interruption
Trip interruption insurance is for situations when a trip is cut short and a traveler needs to return home early. Trip interruption insurance refunds prepaid, otherwise non-refundable expenses and extra costs involved in getting home. Common reasons for canceling a trip include illness or injury of a traveler or family member, a natural disaster affecting your travel destination or home, or your airline or cruise line ceasing operations.
Lost baggage
Lost baggage insurance covers luggage that is lost, stolen, or destroyed, and covers stolen currency up to a limit. It will help you replace the lost items and will also cover expenses while you wait for delayed luggage.
Traveling with children
Many insurance companies offer free travel insurance for children traveling with their guardians. Each adult can have one insured child for free. The minimum age is usually around 6 months and the maximum age is generally between 17 and 21. One of the benefits of family travel insurance is that it is economical. Everyone who is going on the trip needs to be insured, so talk to your insurer to make sure that everyone is covered.
Travel insurance for children provides:
Travel health insurance covers costs related to medical emergencies.
Assistance is available 24/7 to help navigate an unfamiliar country where you probably do not speak the language. It is especially important for medical emergencies.
If a child's guardian is hospitalized abroad, the child will be returned home.
Emergency evacuations for natural disasters are covered. They would be extremely expensive otherwise.
Emergency medical reunion
If a child is hospitalized away from their guardian, airfare, and accommodation for visits will be covered.
Buying travel insurance will help you have peace of mind when you travel with your family and mitigates the risk of medical emergencies and non-refundable expenses.