How your boat insurance is determined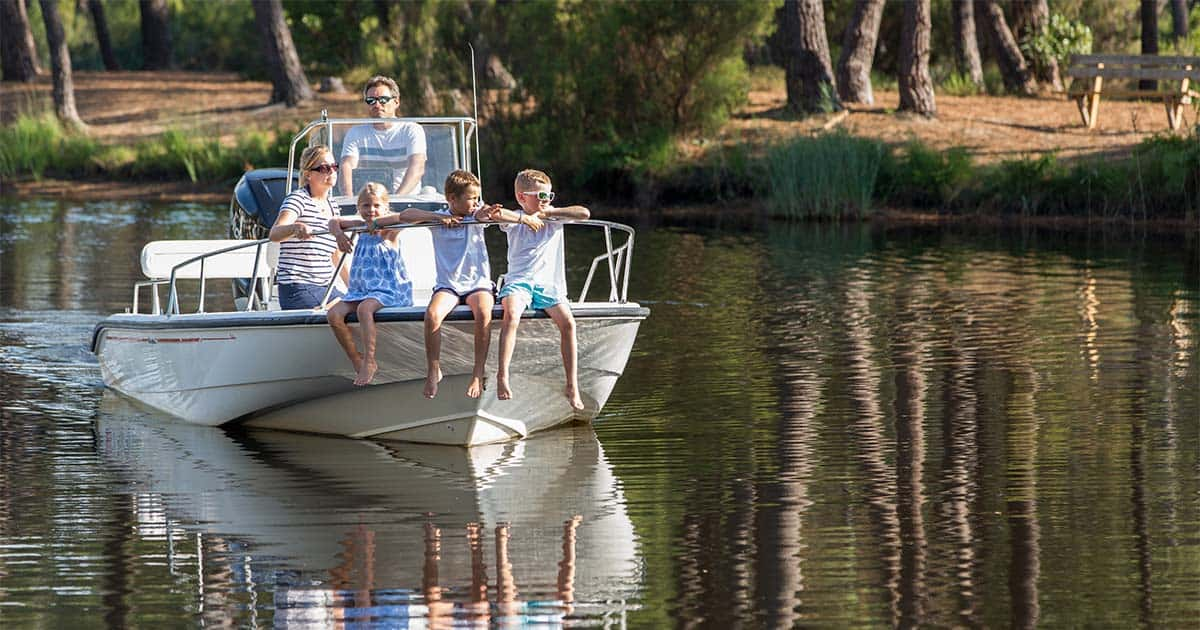 Ontario's waterways are yours to discover. You want to be out on the water as much as you can, protected by insurance that's tailored to your boat.
You need the right coverage for your boat and your belongings. You also need liability coverage in case of injuries to people on the boat, in the water or on other boats.
Prepare before you set sail
There's a checklist that goes into what determines your boat insurance rate. Let's take a look.
Tell us about your boat
What kind of boat do you have – runabout, day cruiser, pontoons, houseboat, performance boat or small fishing boat? This can affect your rate. What was your purchase price?
These factors can also affect your rate:
What type of motor does your boat have? Inboard or outboard and what is the horsepower? Boats with powerful engines can have higher rates.
What is the length of your boat? What is it made of?
Where will you be operating it – lakes, rivers, Great Lakes?
How often are you using it and where will it be stored?
How old is your boat?
Your insurer may ask for an inspection if your boat is more than 15 years old. However, a newer, more valuable boat with a high horsepower engine is usually more expensive to insure.
If your boat is used, you might get a better rate if it has had only one other owner. Over time, you could expect a good rate if you keep your boat repaired and in good condition.
How is your driving record?
Drivers who are risky to insure are usually risky to insure as boat owners.
Do you have any demerit points on your driver's license? Were you convicted of a DUI? Insurers will check your driving record and use that to assess your risk level and determine your premium. Have you filed a claim as a boat owner?
How long have you owned your boat? If you are an experienced boater and haven't made any claims, expect your rate to be lower than a new boater's rate.
Where are charting your course?
Ontario is home to some of the best freshwater cruising with an estimated 250,000 lakes and over 100,000 kilometres of rivers. Are you planning to cruise Lake Ontario, Lake Simcoe, Lake Muskoka? Or will you head to Balsam Lake in the Kawarthas, the Ottawa River, the Rideau Canal, Georgian Bay, the Trent-Severn Waterway, or the Temiskaming Shores?
Where you do your boating can affect your rate. What is your navigation area?
Your insurer will determine which bodies of water are suitable for your boat. Some areas are riskier than others and are more expensive to insure.
Safety is a factor
An automatic fire extinguisher system, GPS, depth finders, or radar can reduce your insurance premiums.
You can also save money by taking a Transport Canada approved safety course for boating.
The type of boat insurance you choose
If you file a claim, the amount you will be compensated for depends on your deductibles and coverage limits and on whether your boat is covered for an agreed-upon amount or actual replacement value.
The agreed-upon amount means that should something happen to your boat, your insurance provider will give you the insured value without depreciation.
The actual cash value policy pays the fair market value for the insured boat and equipment in the event of a loss.