ICBC moving to Enhanced Care May 1 - Our expert Jennifer Reeve Manager BC Car/Truck discusses impacts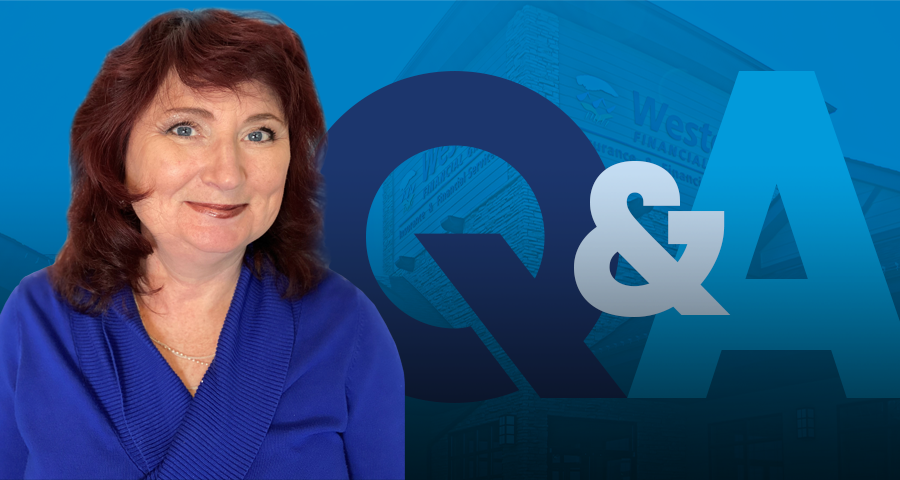 Jennifer Reeve is our Manager of BC Auto Sales at Western Financial Group. Putting customer care first has helped our team rank among the top 5 Autoplan brokers in British Columbia. From ongoing training to adapting to offer more digital service options, we're the ICBC experts you need for life on the road.
What should I know about ICBC Autoplan car insurance?
ICBC is a crown corporation which belongs to British Columbia. As such, ICBC offers mandatory basic third-party liability, which must be purchased through them. BC is unique in that you attend an insurance broker or advisor not only to obtain your ICBC Autoplan insurance, but also the registration and licensing. You get your license plate, your decal as well as your insurance policy all in one step. Some of our offices are also motor vehicle license offices, more so in the remote areas. Within those offices, they not only issue driver's licenses, but they renew licenses and offer written testing for both level "L" and "N" driver's and writing for class 1 and 2. In BC, your basic policy comes with the mandatory $200,000 liability needed for operating a motor vehicle on a highway with an option to increase to $5 million. Additionally, ICBC provides 24-hour claim service, which is 1-800-910-ICBC. If you have questions regarding claims, whatever we can do to help you out, we're there for you.
At renewal time, we want to review all your coverages to ensure you're getting all the discounts available to you (in case you've moved or maybe your vehicle has changed). Our experts ensure you have the coverages you're comfortable with and that you're aware of any potential insurance gaps.
Could you tell me more about your SKIP the LINE ICBC digital service form?
We're excited about our "SKIP the LINE" digital ICBC form, which was recently launched on our Western Financial Group and Western Coast Insurance Services websites. We want you to be able to work with our teams and conduct many of your ICBC transactions how and when you want to. This includes renewals, new policies and transfer of vehicle ownership etc. The form is easy to complete and, even better, you get to choose which branch you would like to be assisted by. Upon completion, that form is emailed directly to the branch of your choice where everybody has the ability to service your request. We also have varied options for you to get your decals. Talk to our experts for details!
ICBC is changing on May 1, 2021 to Enhanced Care; what should I know about?
All policies in the province of British Columbia will switch to ICBC's new insurance program called Enhanced Care, which significantly improves care and medical benefits no matter who was at fault. This new allowance will be up to $7.5 million. That's 24 times more than what was previously available. British Columbia customers involved in motor vehicle collisions within the province will have access to pay for their medical expenses. The same goes for pedestrians or cyclists.
Your ICBC policy will also cover you when you leave the province to travel to other jurisdictions. Additionally, you will be covered throughout Canada and into the United States (Mexico excluded). Under the basic Enhanced Care policy, if you're innocent in a motor vehicle collision, but you have received vehicle damage, it now pays for repairs up to $200,000. (some exclusions)
There is also an extra payment if someone is severely injured in a motor vehicle collision. If you are found partially at fault, then you would be required to buy your own collision or comprehensive coverage to cover you for your damages to your vehicle.
If you decide not to buy collision, then you can also purchase hit and run insurance for any incidents that happen inside British Columbia on a highway. As this is a new program, refunds will be mailed out or direct deposited into customers' accounts. Feel free to contact your Western Financial Group or Western Coast insurance experts to learn more about the Enhanced Care program.
How much am I going to save with the Enhanced Care program when it launches?
ICBC has told the province of British Columbia that, on average, customers are going to see a reduction of approximately 20 per cent on their insurance premiums. That will, however, vary from location to location, the vehicle you drive and the experience level of the drivers operating the vehicle etc.
If you would like to know how much you may save on your premium, ICBC has a great estimating tool on their website. You can see what your refunds are going to be, as well as an estimate on your renewal. As always, our branch experts are always ready and willing to answer your questions.
Why should I consider $5 million in liability coverage?
The basic Enhanced Care policy comes standard with $200,000 liability. Although you cannot sue anymore for bodily injury in British Columbia under Enhanced Care, people can still sue for non-vehicle damage. You'll want to have adequate third-party liability to cover yourself should you damage something that is not a vehicle (ie. you hit a hydrant or collide with a building). Also, if you travel outside British Columbia to a "tort" province, there is still a right to sue for bodily injury. If you travel outside British Columbia, consider the $5 million liability — we feel it's in your best interest for optimal security.
What makes Western and Western Coast the right teams to serve customers ICBC Autoplan?
We're proud that Western Financial Group is among the top five ICBC brokers in British Columbia out of approximately 930. Each of our offices in British Columbia is licensed to sell ICBC and general insurance.
Each of our Autoplan employees must complete thorough training from ICBC. Seeing as we have an individual whose job is to ensure training is filtered to our branches, as well as having knowledgeable program specialists, we pride ourselves in always being up to date so we can best serve you.
We go above and beyond. We start by listening to your needs and tailor your policy to your requirements. Everything is done to ensure you don't have gaps in coverage.